After being announced by the Litecoin foundation before Christmas, rumours abound that this is the week that the crypto world will take a giant step forward towards mainstream acceptance with the launch of LitePay, and this could just be the news that puts back a spring in the step of the community after a month of bad news and dramatic slides.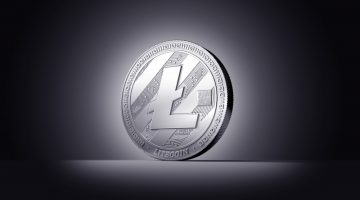 LitePay lifts crypto out of the cyberzone and dumps it firmly into a real world application by allowing the business world to accept payment in Litecoin from anywhere in the world.
It's in the transaction speed and cost that Litepay has the march on Bitcoin. Whilst Bitcoin is still taking around $5.00 in transaction charges and taking forever to confirm transactions, Litepay will simultaneously process the payments and settle directly with their banks, thus taking out the risk of volatility traditionally associated with Cryptocoins. Litecoin users will also be able to convert Litecoin to USD and vice versa through a planned Visa compatible LitePay card with which users will be able to get cash out from ATM's and buy goods and services from any retailer or ATM displaying the Visa logo.
Non US customers will of course, be able to pay for goods and services in USD directly meaning no ridiculous conversion charges, just a seamless and no cost transaction.
Whilst Bitcoin fights to roll out the Lightning network and suffers in Europe after Visa removed support for its BitPay card late last year, Litecoin continues to go from strength to strength. After a shaky month in which Litecoin, following Bitcoins lead dropped in price from its December high of £325 to its current and now rising price of £160, could it now break its fiscal ties to the BTC price and stride out alone with renewed market confidence?
As Bitcoin fans continue to try and convince us that Bitcoin was never meant to be a true usuable currency (despite what its white paper says) and keeps insisting its more like Gold2.0, this week could be a real breakout week for Litecoin.
I for one have no intention of missing the ride. Another step in the right direction for a more mature, stable and purposeful Cryptoworld.
Read more about LitePay here
Thanks for dropping by. Your Upvotes and Resteems are gratefully received but your comments and engagement are truly appreciated. Let's keep up the debate. Thank you