The millennials of Britain' s millennials enthused by crypto-currencies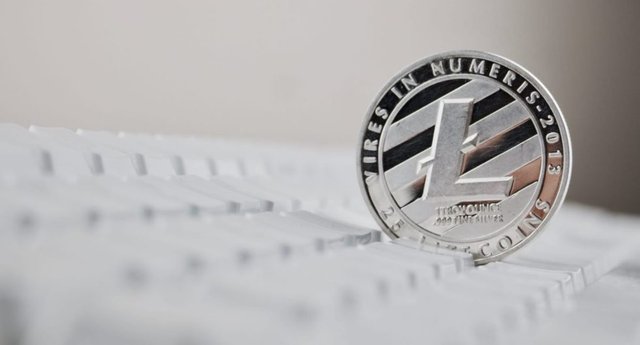 After an exponential rise in its price, which recently allowed it to exceed the 340 dollar threshold, the Litecoin seems to have entered a correction phase a few days ago.
Also read:"5 factors to explain the increase in the price of Litecoin".
Last Tuesday, the Litecoin prize was more than $340, while its founder Charlie Lee took part in CNBC's "Fast Money" program.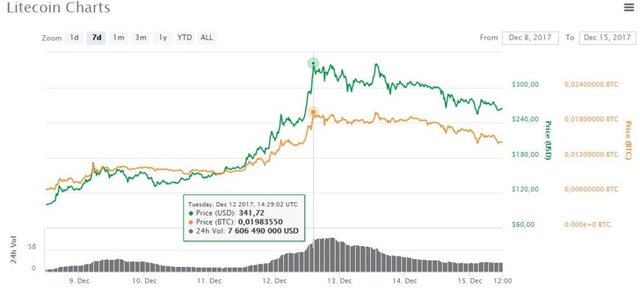 It would appear that there is currently a correction phase, after an impressive increase for the LTC.
Over the last 24 hours, the price of money was down almost 12% in dollar terms, and more than 18% against the Bitcoin:


At the same time, trading volumes had dropped sharply from nearly $8 billion a day to just over $2 billion in the writing of this article.
We could notice that it was the LTC/USD pair that dominated the debates, through the GDAX and Bitfinex platforms:

It should also be noted that the "hash rate" of Litecoin (i. e., the processing power provided by miners to the grid) has risen sharply in recent days - an increase that could be closely linked to the price of Litecoin.


Litecoin in the spotlight
This increase allowed us to highlight a digital asset that is full of assets and enables us to conduct transactions quickly and at low cost.
The LTC started the year at about $4.35 and was able to increase by more than 10,000 per cent in one year: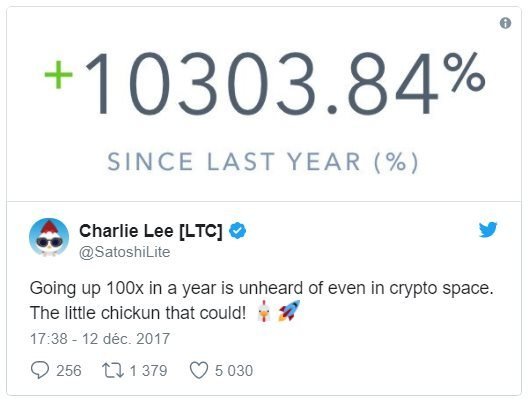 This increase is in line with the growing interest in crypto coins, while Bloomberg recently added Ether, Litecoin and Ripple to its terminal: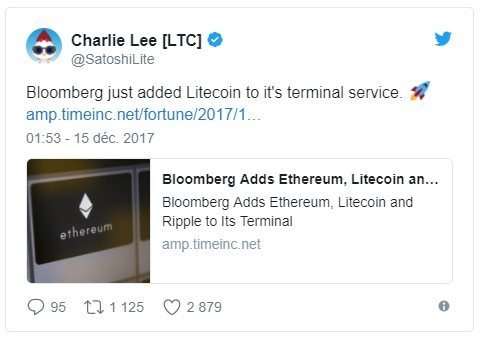 There was also a rumour on Tuesday that the CBOE and CME could introduce futures contracts backed by Ether and Litecoin.
No "Flippening" in sight
Among other factors explaining this increase, it is possible to mention that several traders turned to the Litecoin to withdraw money from trading platforms, while the Bitcoin network was congested:

But the Litecoin is far from dominating the Bitcoin, which still dominates the crypto-money market, with a 56.5% "BTC Dominance".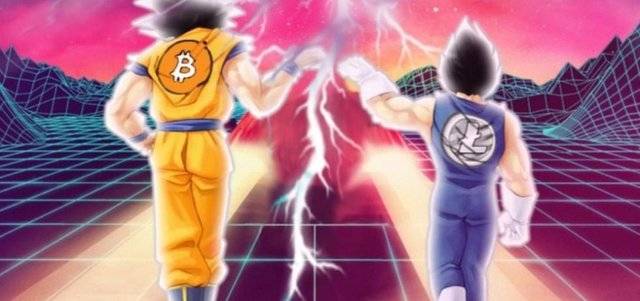 With a capitalization slightly over $14 million, Litecoin represented less than 5% of the Bitcoin's capitalization, and less than 3% of all crypto-currencies.
If the Bitcoin network has been experiencing scalability problems for some time now, these could be overcome by next year with the arrival of the Lightning Network.
References: Cryptovest, CoinMarketCap, Bitinfocharts, Cryptovest, CoinMarketCap, Bitinfocharts