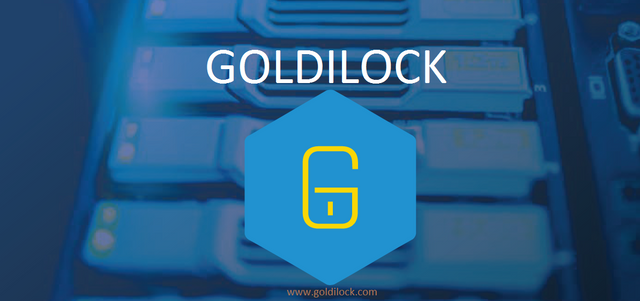 Goldilock, a new large cold storage system, take out your belongings from the line when you do not use them, maintains the security of your data until you decide to access them again.

In the past, the networks were separated, people were in charge of extracting the tapes or diskettes of information from one network and entering them in another.
this goes getting better over the years, but in the same way piracy is a critical case to be dealt with. The advancement of technology is constantly flowing, today we have Goldilock, a virtual protector of our belongings on the line.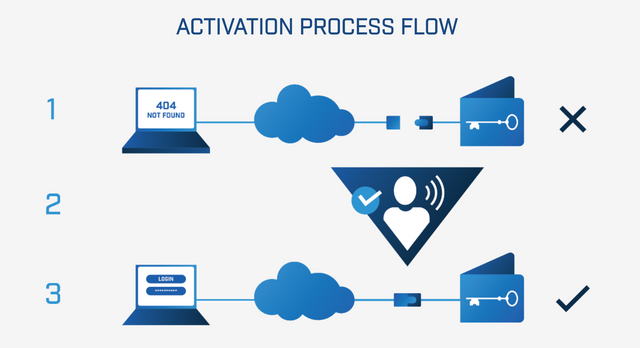 Cold storage or storage wallet, refers to that its funds will be safe against theft or scams, as is common in the funds exposed, its area of attack is diminished.
Hot wallet, unlike cold storage, your funds are kept online, and keeping you online increases the risk of theft.
If you are connected to the Internet, your funds are at risk of being pirated any time you want to start your Online transactions.
Many people are entering the midst of the Criptomonedas plus the large amount already existing in virtual transactional operations, increases the flow of mass traffic.

Some solutions currently in storage:

---
Centralized: exchanges, online wallets, etc.
Personal Cold storage: Trezor, wallet Ledger, hard disks, etc.
Many of the people in the space cybernetic have more knowledge and access with centralized storage methods, most do not know how to protect their interests, and many times the websites generate many flaws, the control of private keys that can be exposed when exchanging or giving them in centralized, storage methods in this way they are more vulnerable to loss and theft.
This storage, offers a very large amount of veniences instead of keeping your cryptocurrencies funds online.
Some problems of personal cold storage.

---

Users must have knowledge of the technology used, which is not appropriate for mass adoption.
Devices used can be lost or broken causing losses that are harmful.
The data will not have accessibility without the presence of the physical device.

Request

---
In Goldilock, there is a wide variety of fields where it can be used by individuals to store important information such as cryptocurrencies, or by existing companies and applications where security is a priority.
Identity

---
Many times in our more regular operations we must provide information, personal emails and accounts, which may have an exposure to security lakes, and are prone to misuse of computer hackers
Goldilock, safeguards your documents of the exhibition, but at the moment you need to do some verification you can have access to them, after the verification is finished, the data will be taking out offline, will be inaccessible with the best security.
Credit score

---
Banks can have their best security partner, by associating withGoldilock , which integrates its security layer, is virtually impossible to hack by keeping the entire database completely disconnected, only he connect in the interaction of data with accounts of individual users.

LOCK, is the utility token, will be used to feed Goldilock services , with which you can pay for the Goldilock Wallet service, through subscription, LOCK will also be granted to users in a history of the activity of their nodes.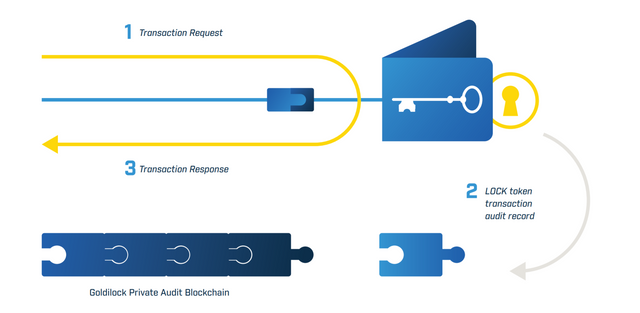 You will require the LOCK token to access the Goldilock wallet. When logging into the Goldilock wallet, Wallet will consult the public chain Block of NEO for the confirmation that the address of the user's public key has a LOCK token. If the address of the user's public key has a LOCK token then the Goldilock wallet will open in the user's browser.
NEO is be the first blockchain to integrate, and others will do so shortly.
Having this great offer in his presence, will not hesitate to apply the security services of Goldilock.
Benefits;

---
Goldilock, offers users the security of not having threats of unauthorized computer attacks, in middle of the physical separation between a computer system and any other network.
Goldilock, combines the best of cold storage, taking out your belongings that are online (data, cryptocurrencies, among others) to protect them and keep them safe, but in turn when required may have access to in hot wallet.
Goldilock offers a stability of security with airgap technology to banks, insurance companies and other institutions, which will have the benefit of having the information of users when required, and when not using it, they will be kept with automatic locks against pirates. Very necessary due to the high incidence of loss of funds.
There are many virtual security guarantees that you can acquire from Goldilock

---

Short feature intro:

More Information & Resources:

---

---
Source images: WhitePaper

contest by @OriginalWorks

Goldilock 2018