Mile's Last ICO !!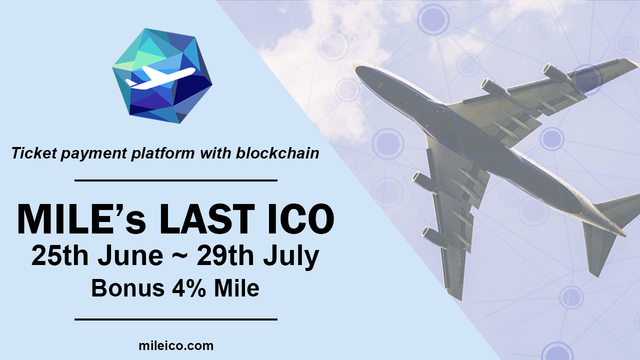 Through Mile platform, travelers can access their own loyalty points in real-time.
After landing from a long flight, users can see their points credited to an Mile app immediately that could then be used to pay in the airport from cafe to limousine service.
Tracking, identifying, and presenting chargebacks become much easier and efficiently with the blockchain technology.
So the raw data can be tokenized and kept for data profiling of the passengers.
Decentralization
It is a new dApp. with independent governance for everyone using a decentralized network.
Price tracking for flights
Select your flights and tap the "Track" button to start tracking prices.
Price tracking for destinations
Select your flights and dates, and tap the "track" button to start tracking the cheapest flights.
Easy sharing
Share your tracked flights with family or friends for easier planning.




[Mile Coin 4th ICO Price]
1 Mile = 0.35 AUD
1 ETH = 2080 Mile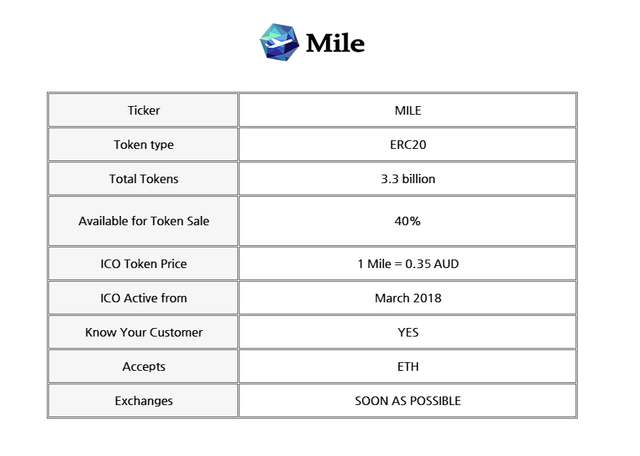 ※ Mile Coin's 4th ICO is now on sale. You need personal wallet to join Mile ICO