MBN launches the Community Operated Fund (COF)!
MBN launches the Community Operated Fund (COF)!   
Read a full article and watch CEO Yuriy Gerasimov introducing the idea of the COF.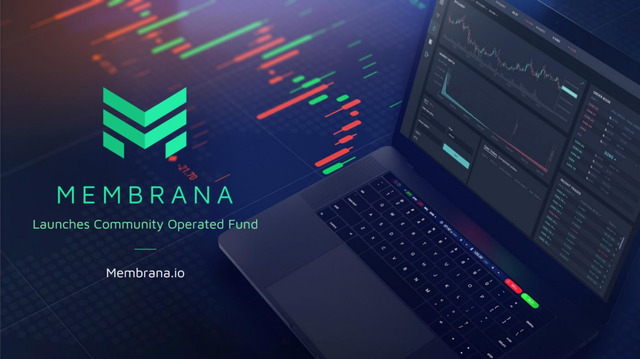 Do you know what does distinguish professional asset managers and crypto investors from typical hodlers, who usually found themselves cutting losses?
Investors buy assets based on a medium-term and long-term strategy, according to many key points of the investment. It is the current capitalization, future technical updates, expectations about the listing on important exchanges and partnership, for example.
When they open a deal, they think through a plan to get out of it. Usually, the output is happening by fixing parts, for example, 40% of the position is closed when the price increases by 50%, the next 30% with an increase of 100% and the remaining 30% according to circumstances. If the price is going down by 10–20–30% due to market volatility, then the investor doesn't panic and doesn't close his position at a loss.
A clear analogy is given by B. Graham (teacher of W. Buffet) in the book "The Intelligent Investor": 
You bought a house for the purpose of selling, and your friend comes to you every day and offers to sell it at a price lower than you bought. But the house hasn't changed. The real estate market hasn't changed. Will you sell the house at a lower price if nothing has changed?
This is investor's psychology — not to succumb to the momentary emotional moods of the market and adhere to the strategy. This is what makes the big difference, and separates a bad trade from a good investment.
We see a lot of good promising asset managers and investors in our community, that's why we are launching COF — Community Operated Fund, where anyone can perform on their best! 
How does the Membrana Fund (COF) work?
Membrana Fund (COF) was created to provide our community with proper and safe investment instruments.Watch the presentation made by MBN CEO, where he talks about the benefits of the Fund and how it works. 
 Check the Video Via the link here
 Community Operated Fund has several activities:1. Trading2. IEO / ICO investment3. Loans with marginAt this moment, the direction of Trading is launched, and the first trader is Artem Pervushin. He manages a portfolio of 400,000 dollars. His results are 100% profit for 2018 when the entire market was falling. For comparison, he did 80% profit in April — June 2019, when the market grew. We carefully evaluate traders by using our methods and form a unique trading strategy for each investment round, based on the principles of anti-fragility (Hello, Mr. Taleb), we produce the results of the overall strategy of maximizing the result. For example, several traders trade medium-term (1–2 months) ideas and several traders who trade intraday. We distribute investment capital between them in such a way as to limit losses and not limit profits.It is necessary to allocate staking rewards. Staking participants receive 10% of the profits of the Membrana Fund in Bitcoin.Staking tokens are available at the link: https://beta.membrana.io/staking
How much will I earn with Community Operated Fund?
The main goal of the fund is to earn money for our investors. The cryptocurrency market is highly volatile and has periods of recession and growth. We all know about the end of 2017 when it was possible to make + 500% in one month and know about 2018 when it was possible to lose more than half of our assets, or even more.In this regard, our goal is to show a regular, permanent income at the level of 8–15% per month on average per year.
How to Join COF as an investor?
Fill in this form: https://forms.gle/vvDMSHPe3Gvzoa5R7 , so we can arrange suitable contracts with traders to reach the maximum profit.
How to become a trader working with the COF?
The Membrana conducts a thorough assessment of traders, send a request through this form: https://forms.gle/Ec3P2pFaKMqapVMt5 

Resource:  https://medium.com/@membrana/mbn-launched-the-community-operated-fund-62e74cea5ecc