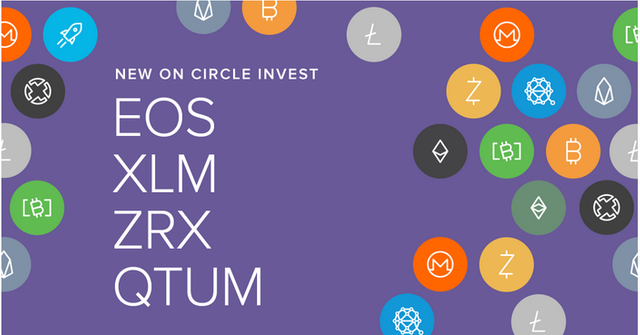 Source
On their latest blog post Here, Circle Invest announced that they are welcoming 4 new assets onto Circle Invest — EOS, Stellar, 0x, and Qtum. They now offer a total of 11 cryptos making Circle Invest seemingly a step above their rivals and they show no signs of slowing down in the face of unforseen regulations.
Whats pretty cool is that these new assets can be bought individually, or as part of their "Buy the Market" feature which lets you buy a diversified crypto portfolio in a single tap. Diversification for Dummies.
As we introduce new crypto assets, we also recognize the need to educate our customers and bring clarity to this fascinating, yet complex asset class. We see an opportunity to shed light on the goals of each crypto project, the role of the crypto asset within the project and on what gives each crypto asset value. We are taking the first step in this direction through the introduction of "Explore", a new feature in Circle Invest that will give contextual, relevant information on the various aspects of crypto. Accompanied with our simple user experience, this easy to understand content will serve to further our mission of bringing crypto mainstream.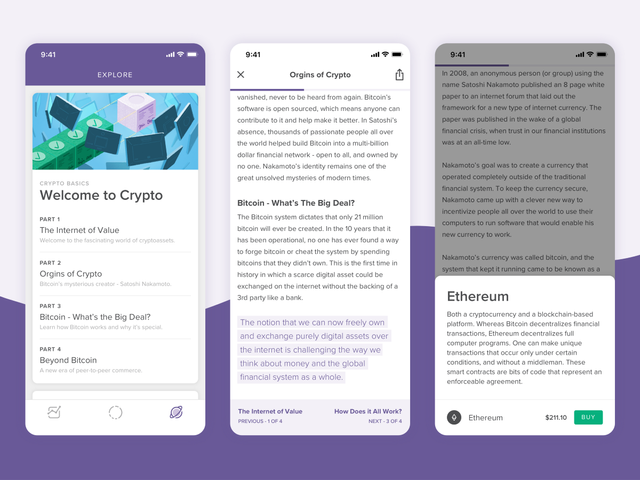 Its a good on-boarding mechanism for non-tech types.
You can download Circle Invest from the App Store or Google Play.