Kinesis monetary system; the best assets-based decentralised ecosystem
Introduction
Financial systems are constantly evolving. Indeed there was a time when gold and silver served the same purpose as paper monies or fiat today. As a matter of fact, in certain parts of Western Nigeria, cowry was a popular medium of exchange at some point in time.
In recent times however, the arrival of a scalable, distributed-ledger technology such as the blockchain network, has paved way for the adoption of cryptocurrencies as an alternative to the traditional financial system. But true to their nature, virtually all cryptocurrencies suffer indignant price fluctuations every now and then. As a perfect example, Bitcoin, the pioneer cryptocurrency rose to as high as $20,000 between december 2017 and january 2018, but today, Bitcoin is barely more than $7,100. Such volatility makes participation in the cryptosphere less attractive to many potential users and negates widespread adoption of the virtual assets, even today.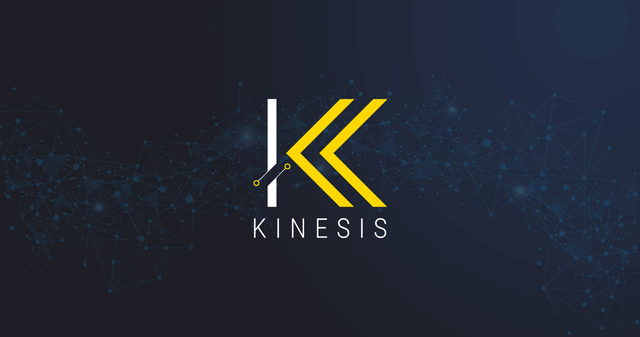 Again, it is no news that the advent of the bespoke currencies has contributed to the growth of many industries, including the finance industry. In fact, it is by virtue of their creation that the availing of the revolutionary financial platform, kinesis is soon a reality.
Introducing Kinesis Monetary System: the solution
Inorder to ensure that payment is seamingless, currencies should be stable and less volatile. "This makes money go round". And Kinesis aims to do this by:
Providing a wholesale market through Allocated Bullion Exchange (ABX) capable of creating and minting currencies. KCX
Acting as a secure decentralised currencies trading/exchange and liquidation. KBE
Providing the platform upon which Kinesis group of currencies can be saved, exchanged, spent or traded. KBN
Enabling mobile banking system with debit cards KFN
Assembling merchants and their products & services for commercial activities. KCC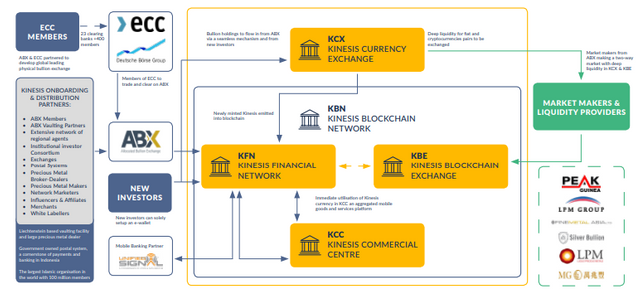 Kinesis Currency Exchange KCX
Kinesis Blockchain Network KBN
Kinesis Commercial Center KCC
Kinesis Financial Network KFN
Kinesis Blockchain Exchange KBE
This is to say that Kinesis monetary system is made up of five distinct sections that works individually but collectively to provide a dynamic and revolutionary ecosystem.
Incorporating assets and currencies like EUR, JPY, GBP & CHF, others like TBA, gold and silver are all utilized for transactions and payment within the network.
There are several rewards and incentives one can acquire in Kinesis platform eg Rewards for Minters
Rewards for Tokenholders
Rewards for Referrals/affiliates
Rewards for Investors/depositors
The principal elements of Kinesis are
Gold & Silver: Kinesis' primary currencies are backed with allocated physical gold & silver.
Yield: A constantly recurring yield generated from economic activity.
Blockchain & Cryptocurrency Technology: Enhanced by asset-backed currency and multifaceted yield system.
KINESIS DIGITAL CURRENCY solves multiple problems like volatility. With asset backed currency it solves that problem and thus can be used as currency.
As a digital currency it solves problem of slow transactions.
Also these assets doesn't yield any benefits of holding instead cost u something for holding them. so that is changed with Kinesis digital currency as it yield befits to all those who participates with them.
KINESIS ALSO OFFERS US
•SECURITY We use the highest standards of digital security throughout the blockchain networks and data storage technologies. •EFFECTIVENESS We use the Stellar blockchain, with the capacity to make more than 3,000 transactions per second, with confirmation of transactions.
•BENEFITS We offer a totally unique profitability system, multifaceted, that provides passive and active benefits for everyone who is encouraged to participate.
Other advantages that we can offer you with KINESIS is that the KVT holders will earn a 20% share of the commissions generated in the Kinesis Shopping Center during the entire existence of the toke thus earning higher profits.
Taking advantage of the capital gains of the KVTs themselves, as well as the extraordinary advantages of the pre-ITO on offer for the Kinesis digital currency suite.
The KBN is hosted in the cloud, in Amazon Web Services, which means that it takes full advantage of all the security factors and redundancy of the hardware provided by the solution in the cloud. Cloud hosting provides access to advanced infrastructure strategies that would not otherwise be quickly possible or cost effective to achieve independently.
KINESIS VELOCITY TOKEN
The Kinesis Velocity Token is an ERC20 utility token that receives a portion of the transaction fees from the Kinesis Monetary System. KVT holders receive a proportional 20% share of all transaction fees associated with all Kinesis currencies and a further incentive of 20% of all commissions from the Kinesis Commercial Centre (KCC).
Use Case
Donald is an astute businessman, who has carved a niché for himself in the clothing and textile industry. He has diverse investments including landed properties, cryptocurrencies, . Of all these, Donald is most keen about scaling his cryptocurrency portfolio but he is worried about the price volatility.
He soon contacts one of his lawyer friends who suggests that investing into something more stable and physical like gold would be the best. However, Donald has become so fond of the cryptosphere, especially for the fact that there is absence of government legislation, and so he is in a dilemma.
One day, whilst combing the net, he stumbles on kinesis. He discovers that kinesis is just the best fit for his business and almost immediately, migrates. This way, Donald can continue to enjoy the decentralized network and transparency of the cryptocurrency sphere. And, can be rest assured of the stability.
Team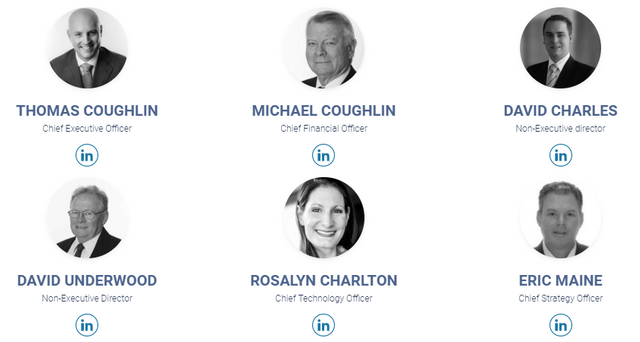 For more information watch this short feature intro: