Cryptassist the new Crypto World of Possibilities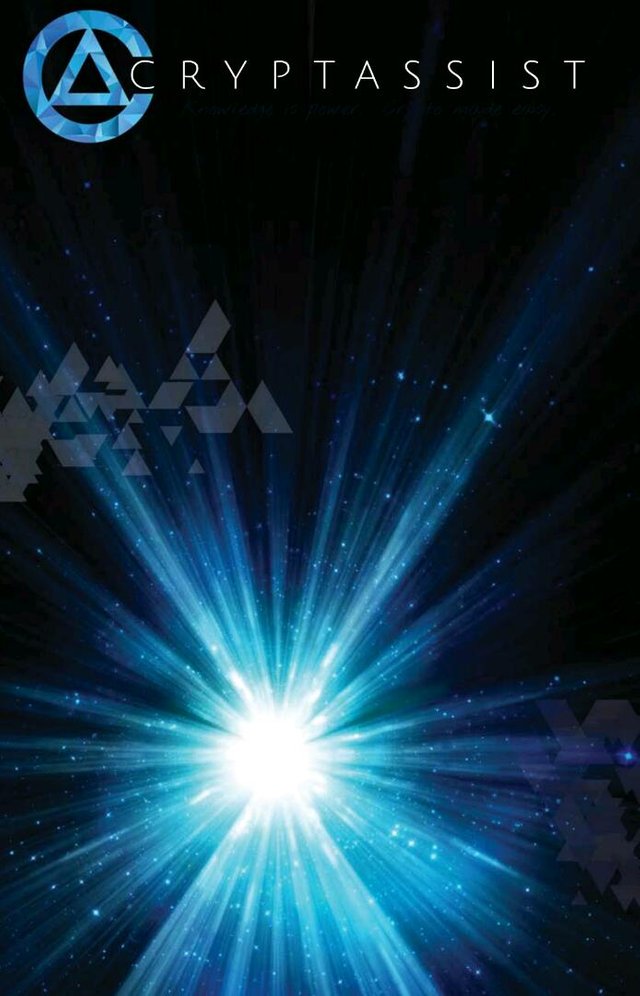 In this article I would be talking about about some features of Cryptassist and how it's going to revolutionize the Crypto World 
Cryptassist Cryptopedia this would be the goto forum about crypto, listing everything users need to know about crypto covering from forums and blogs to websites about crypto currency. This platform would be based on each users preference , language and geographical area making it easier to access the necessary information need and make very good research before investing in a project to make sure you generate maximum profit.
The Cryptassist community forum is step forward for users to interact with each other and share ideas and also input ideas to make crypto world a better place.  This would be a forum for both new users and experts of crypto to share ideas and the cryptassist community forum would grow and suit every users based on either geographical search or Language.
The Cryptassist One Trading Tool which would be using API technology is a new way for users to access and trade their accounts, most users have multiple accounts and need to be login in and out of exchange websites in other to make trade but on cryptassist one Trading tool user would be able to manage about 50 difference exchange on one platform . The is also a "Panic Sell" where in a situation where the market falls down so low users would be able to see the whole portfolio in one click . 
Cryptassist OTC : with the influx in crypto world over the years we see millions of dollars worth of coins moved over the counter on daily basis , Cryptassist would act as a middle man to its users and will receive payment from the buyer while  also holding the altcoin from the seller too with a small fee with would be paid in CTA making transactions a risk free for users. Also users can sell all their coins and not only the tops coins but also ones which don't have enough volume or altcoin that cant ne traded anymore users would be able to see other users in need of coins they need to let go of.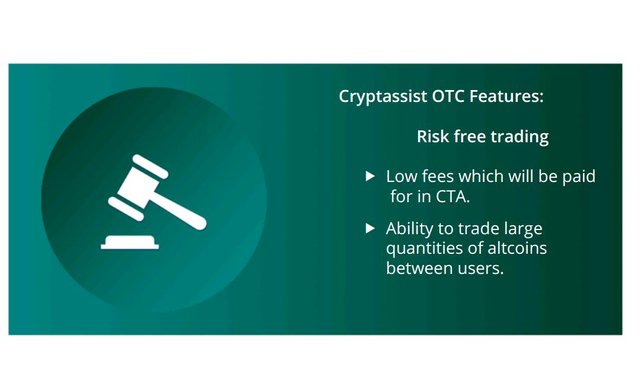 Cryptassist ICO assistant is one the original and creative in thinking tools on the the platform. After project founders have passed KYC ,on this platform they would be able to launch ICO in order to raise capital for there particular project and they would to create Tokens for a percentage fee and will be listed on Cryptassist Exchange. In other to gain more potential customers Cryptassist would also publicly support the project. Would also help to translate each whitepaper  and project to get more publicity in international markets. 
For more information about Cryptassist check the links below to learn more about the project 
Cryptassist website: https://www.cryptassist.io/
Cryptassist whitepaper: https://www.cryptassist.io/assets/downloads/whitepaper.pdf
Cryptassist Reditt: https://www.reddit.com/r/CryptAssist
Cryptassist Facebook: https://www.facebook.com/CryptAssistCoin
Cryptassist Twitter: https://twitter.com/cryptassistcoin
Cryptassist VK: https://vk.com/cryptassistcoin
Cryptassist Instagram: https://www.instagram.com/cryptassistcoin/
Cryptassist YouTube: https://www.youtube.com/c/CryptAssistCoin
Cryptassist Medium: https://medium.com/@cryptassistcoin
Cryptassist Telegram: https://t.me/cryptassistcoin
Cryptassist Bitcointalk: https://bitcointalk.org/index.php?topic=4553885.0
Connect with me on bitcointalk here>>
My Bitcointalk profile:
https://bitcointalk.org/index.php?action=profile;u=2227129
If you like this article kindly Upvote, drop your comment or question in the section below.
Thanks for reading.