Is Bitcoin rule as King finally coming to an end? As Steem is gearing up to take over!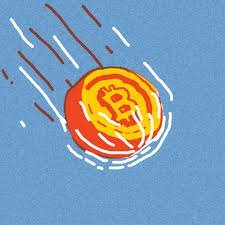 Image Source
The advent of Bitcoin with its decentralized disruptive technology saw it monopolizing the cryptocurrency market since its inception even uptil now as it rules over other altcoins. But is King Bitcoin getting weaker by the day and about to be dethroned by other Princes in the crypto world like ethereum, Steem, EOS , Bitcoin cash , Elyte et al? Well lets find out below.
A recent article by Samuel Haig posted in Bitcoin News titled "BTC Transaction Volume Reaches Two-Year Low" got me really interested.
According to his article;
The seven-day average for the number of daily bitcoin transactions has reached a two-year low, recently dropping below 160,000 for the first time since March 2016. The lull in transactions coincides with the weekly volume of bitcoins exchanged through peer-to-peer (P2P) trading volume on Localbitcoins recently dipping below 6,000 for the first time since February 2014.
Furthermore, in the same article "Number of Confirmed Daily BTC Transactions Hits Two-Year Low"
The number of confirmed daily bitcoin transactions has dropped substantially in recent weeks, with blockchain.info data indicating that the seven-day average falling from an all-time high of nearly 350,000 on the 16th of December 2017 to reach lows of between 150,000 – 155,000 during February 2018.

More so, under the title "Fluctuating Market Cycles"
The drop in transaction volume has interpreted by some analysts as indicating a bearish outlook for the BTC markets.
The chief investment officer of Newscape Capital Group, Charles Morris, has described transaction volume as signifying movements in price direction. "We had a hype-cycle and now it's cooling down. We just may be entering a bear market," Mr. Morris stated.
Kyle Samani of Multicoin Capital has argued that the reduction in transaction volume is reflective of many businesses moving away from using BTC as a means of payment, stating "Merchants, payment processors and online gambling are moving off of Bitcoin."
Read up more from source here
Well, for me this should be expected as many users of btc experience very high transaction charges as well as delays in confirming transaction as against ethereum which is faster and far cheaper. It should be noted that ethereum do also has its own shortcomings. This now brings us to the best option which is Steem and why I think steemit has an opening to take over from BTC because of these few points below;
Steemit leads as the fastest in processing transactions. When BTC and Ethereum were clogged by far fewer transactions leading to issues and delays, steemit did even more transactions without breaking a sweat ( see my former post on it). This shows steemit is ready to take over as king of altcoins.

Cost free transactions- Steemit comes with cost free transactions which is very attractive to investors unlike BTC and Ethereum

Loving growing community- Steem blockchain comes with innovative and disruptive technology offering steemit as its social media outfit which rewards content creators as such has a fast growing community that depends on steemit success for their livelihood more especially in developing world. Little wonder, so many folks love steemit and are ready to do anything to see it succeeed.
_ Upcoming SMT and hard fork which may be launched soon this year will see steemit roll out products and services that will attract investors and create more awareness leading to BTC final hand over to a better and easier option for transactions which is steem blockchain.
What is your take in this, do you think bitcoin will finally loose its number one position or not and why do you think so? Send in your suggestions while resteeming and upvoting if you like this post. Do follow for more.
Read also
Crypto winning at last- If you can't beat them, then join them

Check out this top new Crypto Elyte
Competition: Our competition bounty is open- feel free to share this form and Join Elyte 1st Social Media Video Competition via this link : https://docs.google.com/forms/d/e/1FAIpQLSdOtRSqVYV48sIghmNUGG_pUNtoc-AneaDUzN8YBZhDPGPIzw/viewform
White List / Crowdsale: crowdsale is still open for those who want large quantities of Ethereum Lyte at good price. Take up the opportunity of cheap Eth now to change some fiat and buy cheap elyte tokens now before it is too late (see link https://main.elyte.biz/?page_id=433 )