Introduction
His headache, his distrust and his concern for electronic fraud are over! Digital piracy came to an end. Lack of security due to ignorance of all your personal digital information, be it your email, your insurance policy, your KYC, your banking transactions, your wallet and all those digital processes that worried you because you did not know in depth if your storage was reliable or not, now presents the great opportunity to know a storage system that will generate a greater degree of confidence and satisfaction knowing that all your personal digital information will enjoy great security through Goldilock.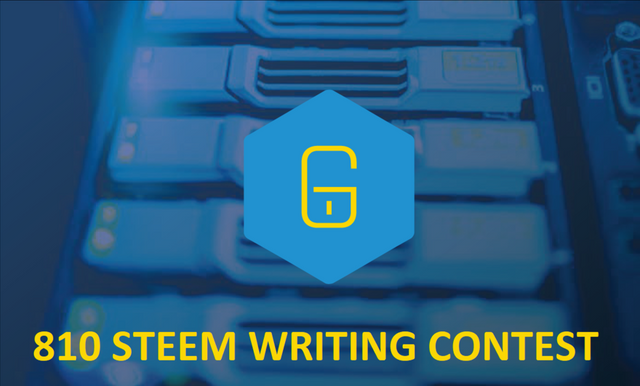 The wonderful and excellent system Goldilock came to jaque mate to the infamous pirates who with malicious practices produce electronic frauds to the users who keep their personal documents stored online either in their email or on a disk. Goldilock provides users with technology, peace of mind and security, as it uses a "physical air disconnect" method, whereby devices that store a user's confidential data They are physically disconnected from the internet. This prevents digital piracy.
Benefits of Goldilock to institution, bank and government.
• Cryptocurrency Exchanges
Public centralized cryptocurrency exchanges often also act as key custodians. Instead of storing client keys in online hot wallets or leaving them disconnected and inaccessible in deep cold storage, Goldilock enables cryptocurrency exchanges to rely on our online-on-demand environment, reducing transaction processing times and enabling better handling of peak traffic periods during the inevitable market runs.
• Online/Hot Wallet Operators
Goldilock will allow hot wallet operators and custodial service providers to leverage our remotely-automated airgap custody solution. Operators may opt for either an in-house proprietary license or an outsourced service model. In either case, Goldilock will have no access to client data, relying on encrypted information flows to route requests via individual Goldilock user devices.
• Hardware/Cold Wallet Operators
Cold Wallet operators can leverage Goldilock to enhance their existing technologies. A cold wallet solution can be integrated into the Goldilock system, allowing operators to offer a more readily accessible, yet secure and remote solution.
• Data Storage and Digital Asset Security Health, financial, and legal
Records are essential to a client's personal and legal well-being. Goldilock is an ideal form of on-demand accessible storage for this type of information. Goldilock, in partnership with banks, credit agencies, insurers, document storage, and data warehousing operators, will offer solutions to address these markets. With the ability to support both Platform-as-a-Service and on-premises deployment models, Goldilock enables operators of Data Centers, Warehouses and Document Storage, or even Government entities to establish a Goldilock instance for users.
What are the possible solutions to the problems presented by these storage methods?
A global solution:
There are varieties of fields in which you can apply the technology of Goldilock, which aims to eliminate the problems of insecurity and provide higher levels of security and customer satisfaction .
Goldilock is available to individuals, companies and applications where security is a priority. Individuals can store sensitive information, such as cryptocurrencies.
Attention to digital personal identity data requires a high level of security, since being stored online in your email account or on a disk, are prone to hackers and malicious use. This is where Goldilock allows users to access their documents by source and after the user has completed their identity verification, the data is again out of line, inaccessible for anyone to see or access.
Goldilock will allow users to store cryptocurrencies offering the security of cold storage, while maintaining the convenience of an online wallet.
"Users will be able to save their cryptocurrencies with Goldilock, and the information will be stored offline until the user requests that information." At the time of the request, the data will be temporarily connected to the web and will be delivered to the user through a trigger mechanism that is not IP ".
With Goldilock you would avoid bank hacking
How beneficial would it be for banking entities to Goldilock technology?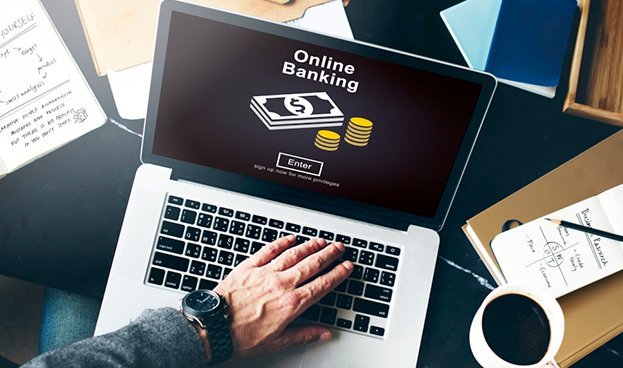 If the banks are associated with Goldilock, they would be integrated into their security capability, which would make it impossible to hack, since the entire database of the disconnected banking connection, it would only be current during a user's interaction with their individual accounts.
In the same way this applies to credit rating companies, preventing them from being objects of hackers.
What is the utility token for Goldilock services?
The services of Goldilock are fed with the LOCK token.
The service Goldilock Wallet, Great! You can pay with LOCK by subscription. LOCK will also provide customers with their activity history of their nodes!
With Goldilock, the user can enjoy and rest with tranquility. You can safely leave your documents and your cryptocurrency wallets at home, not having to take it with you and risk losing everything. Since Goldilock allows you the ease of accessing your personal data, whenever the user needs it.
A brief conclusion:
"Goldilock offers an important storage solution, not in" hot "but in" cold ", fair storage, in which cryptocurrencies and confidential digital data can finally be completely protected."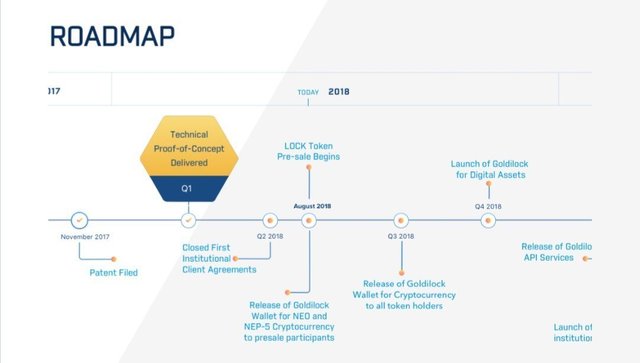 For more information