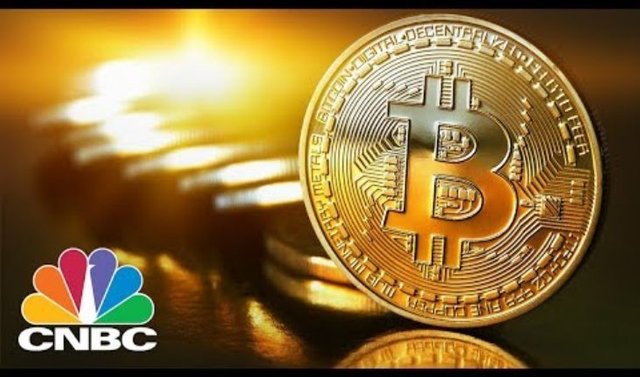 Best path to prosperity in crypto? Fade CNBC.
Seriously.
CNBC has been very accurate in their calls, so good in fact that if you had done the exact opposite of what they suggested, you would have been right about 95% of the time.
95% of the time!
You couldn't be that accurate even if you were trying!
Here is a video done by Jacob Canfield outlining his research:
As you can see, just about anytime someone on CNBC starts saying something positive about bitcoin, that is right about the time that prices head south.
Then, anytime some starts saying bearish things on CNBC, that is right about the time prices have a nice little pop.
A few times may have been a coincidence, but look at just how many time it has happened so far this year.
Judging by what is happening today it looks like this trend is still in tact.
This was posted on CNBC yesterday: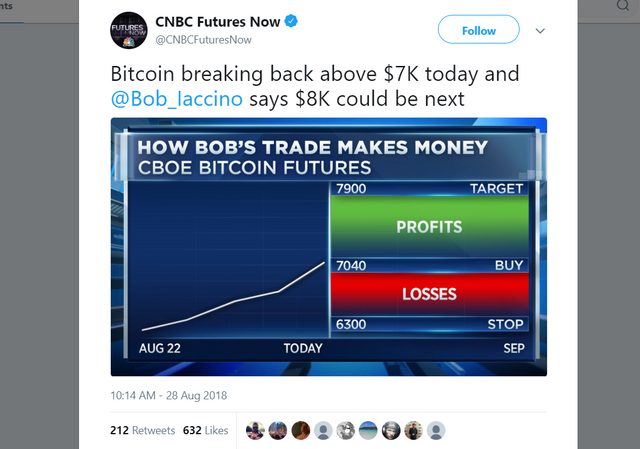 (Source: https://twitter.com/CNBCFuturesNow/status/1034489286039486464)
Bitcoin was $7,100 at the time.
Today, bitcoin is changing hands at $6,800.
Another example of where doing the opposite of CNBC makes you money.
There you have it, if you want to make money, just do the opposite of whatever CNBC is suggesting.
One major caveat...
There is a major caveat to this data.
Many of the bullish or bearish comments were not outright price calls. Meaning that CNBC didn't explicitly say they thought prices would go to X in Y amount of time.
They were more just general bullish or bearish comments.
The other thing to keep in mind is that many of their comments are longer term in nature.
The research presented above is looking at the price action in the next couple of hours after the statements have been made and not the overall trend over a longer period of time.
Either way, if you are a trader, there may be an edge to be gleaned from this interesting phenomenon.
Stay informed my friends.
Image Source:
http://theblockchainfeed.com/bitcoin-news/is-it-too-late-to-buy-bitcoin-cnbc/
Follow me: @jrcornel