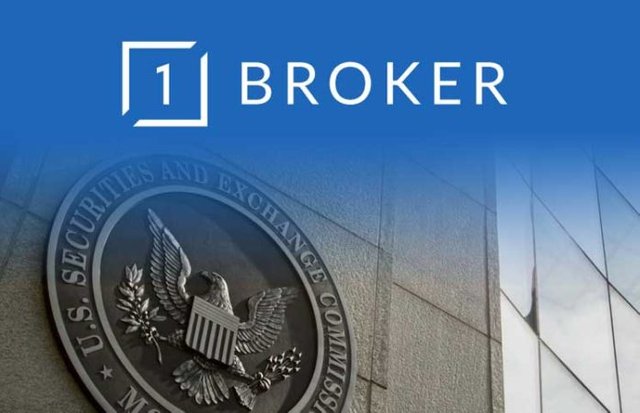 The SEC shuts down cryptocurrency exchange 1Broker, are other exchanges next?
In a surprising move, or not surprising if you have been following the latest SEC activities, cryptocurrency exchange 1Broker was shut down by the SEC, CFTC, and the FBI a few days ago.
Now that is pretty much the who's who of 3 letter enforcement agencies!
All they need now is the IRS and it will be the grand slam of 3 letter regulators.
Though, this is not the kind of grand slam you want to be involved with...
Why the shut down?
1Broker was shuttered for a whole host of violations.
Depending on which of the 3 regulators you talk to you will get a different reason.
The SEC said that the exchange was selling unregistered securities, violating securities laws.
From the SEC's statement:
"The SEC alleges that a Special Agent with the Federal Bureau of Investigation, acting in an undercover capacity, successfully purchased several security-based swaps on 1Broker's platform from the U.S. despite not meeting the discretionary investment thresholds required by the federal securities laws."
(Source: https://www.coindesk.com/sec-cftc-charge-bitcoin-futures-firm-1broker-with-securities-law-violations/)
The CFTC says that 1Broker was not complying with KYC and AML laws. Allowing for money laundering to take place using the exchange.
The FBI said that along with not complying with AML and KYC laws, the broker did not properly register with the SEC and other US entities before selling products to US based citizens.
Take your pick, the big 3 of regulation all came down hard on these guys.
More about it can be read here:
https://www.coindesk.com/sec-cftc-charge-bitcoin-futures-firm-1broker-with-securities-law-violations/
Will this be the first of many?
Sadly, I think this will be the first of many cryptocurrency exchanges being shut down over the next 12 months.
My only hope is that it is not any of the big ones: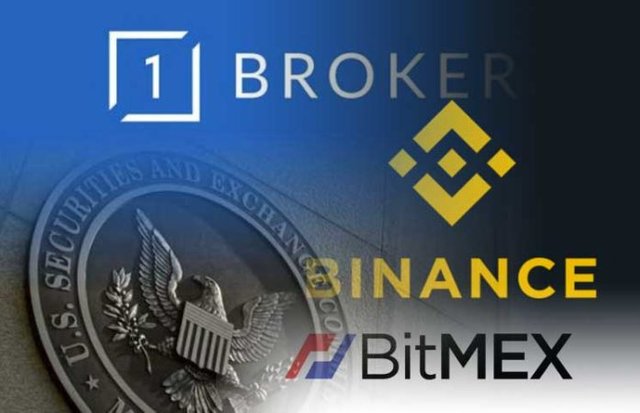 (Source: https://bitcoinexchangeguide.com/sec-shuts-down-1broker-as-crypto-community-says-binance-and-bitmex-are-next/)
Any exchange that is making a market in coins that the SEC considers securities need to be properly registered, which many are not currently.
Also, any exchange that does business with US citizens will need to comply with KYC and AML laws if they wish to remain operating.
Most are, but some are not.
I fear that if a couple of the big ones get shut down it could have a very negative effect on cryptocurrency prices...
I hope I am wrong though and I hope the shut downs never come.
What do you think?
Stay informed my friends.
Image Source:
https://bitcoinexchangeguide.com/bitcoin-futures-firm-1broker-charged-with-securities-law-violations-by-sec-and-cftc/
Follow me: @jrcornel