KFC in Venezuela to accept cryptocurrency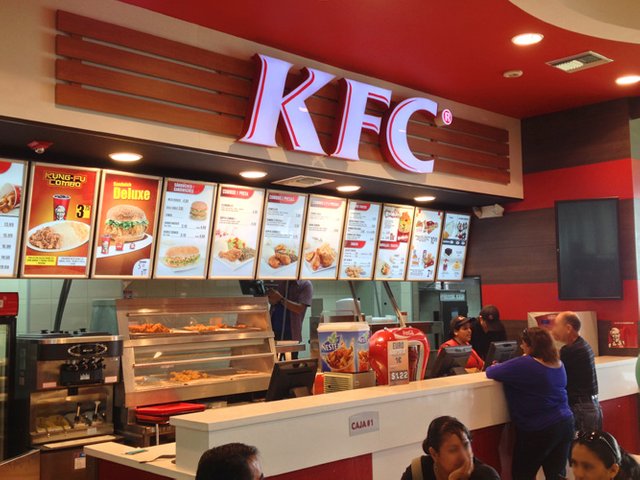 Cryptocurrency is starting to gain traction as a means of payment.
In news released today, KFC Venezuela announced that they would soon be accepted the cryptocurrency Dash.
KFC will initially roll out the program at its store in the Venezuelan capital of Caracas before expanding to 24 other locations across the country.
When this launches, KFC will join Subway and Papa John's as fast food chains that are accepting cryptocurrency in the country.
The plan is to start accepting Dash as soon as this week.
More about it can be found here:
https://www.ccn.com/kfc-venezuela-accepts-dash-cryptocurrency-joining-subway-and-papa-johns/
Retailers are chomping at the bit to integrate crypto payment options.
Despite the slow adoption by most retailers, it is likely not due to a lack of desire.
It is mostly due to a lack of clarity on taxes, regulations, and there not being a suitable way to minimize the risk associated with holding crypto assets.
However, recently systems have been developed where merchants can accept crypto and have it immediately converted to cash before it ever hits their register.
That means that they have no risk associated with cryptocurrency volatility.
While also allowing their customers to purchase their product with whatever means they choose.
This would likely represent significant cost savings over using traditional credit card payment systems for most retailers.
I expect retailers accepting crypto to expand in the near future globally.
We still need more clarity on taxes and regulations though for retailers in the US for there to be much expansion here.
Stay informed my friends.
Image Source:
https://sites.google.com/site/kfc593lol/-quienes-somos
Follow me: @jrcornel