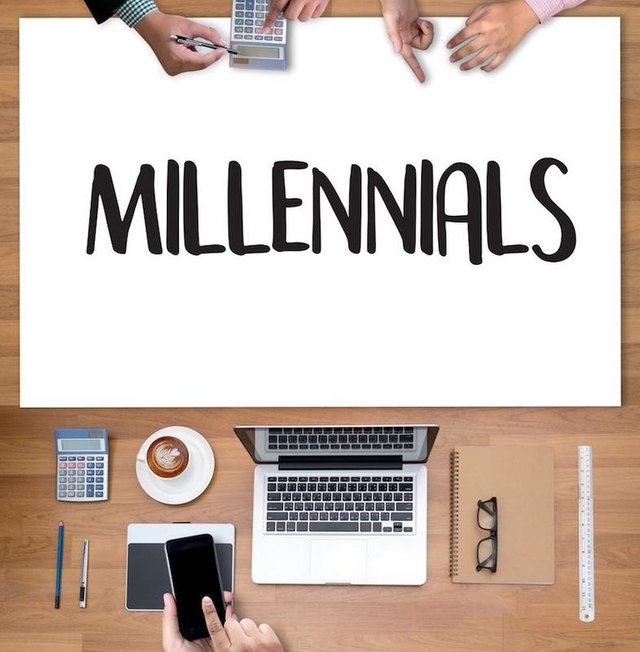 The popular theme is to say crypto's next investors will be institutions, but there is another group that could be equally as impactful...
Who might I be referring to you might ask?
I am talking about millennials!
Right now, crypto investors are predominantly made up of retail millennials.
A millennial is defined as anyone born from about 1980 to about 2000. Give or take a few years depending on who you talk to.
Retail investors are defined as non professional investors, people investing their own funds.
Which means the vast majority of crypto investors are young (between about 18-38) and are investing their own capital, as opposed to a fund, endowment, or pension.
A good thing or a bad thing?
An investing market with that kind of makeup has its positives and negatives. One of the main negatives being that it tends to be rather skittish, responding to whatever the latest headline reads.
Whereas institutional investors tend to be more long term focused and less likely to react to day to day fluctuations.
However, one of the main positives for crytpo is that this millennial age group is about to have a lot more investable income!
Check this out: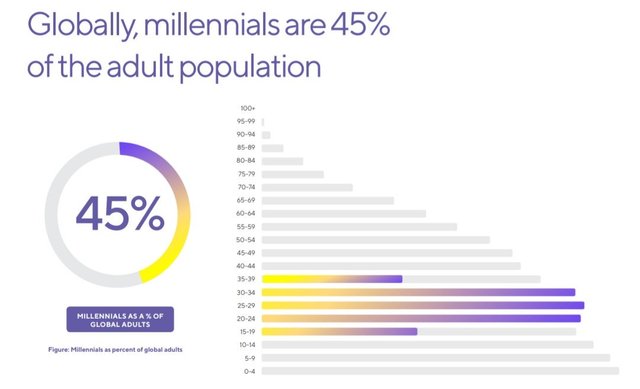 (Source: https://twitter.com/TuurDemeester/status/1009685022993985536)
Millennials currently make up roughly 45% of the global adult population.
That is a rather large percentage, but up until just recently they haven't accounted for much of the total adult disposable income.
That is about to change.
Check out this chart from Fundstrat Global Advisors: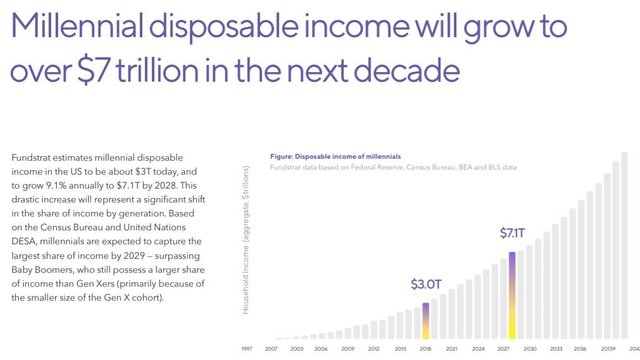 (Source: https://twitter.com/TuurDemeester/status/1009685022993985536)
Based on a 9% annual growth rate, 10 years from now millennials in the US are expected to have roughly $7 trillion dollars of disposable income.
That is more than double the current estimate of roughly $3 trillion.
That 10 year number is especially significant considering it is projected to be the first time that millennials capture the largest share of income ever.
They would be taking the mantle currently held by the Baby Boomer generation.
Given the fact that millennials are the primary crypto investors, and given the fact that they are set to capture the majority of the global income over the next decade, where do you suppose some of their disposable income might go?
Hmm...
I have a guess...
Stay informed my friends.
Image Source:
http://sugarlandtaxservice.com/millennials-in-the-sugar-land-workplace/
Follow me: @jrcornel