LUSCUSCAT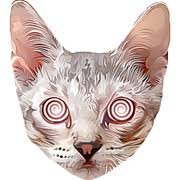 LUSCUSCAT: A MEME COIN WITH TRUE VALUE AND REAL LIFE USE THAT BRING TRUE SOLUTION TO THE UNCERTAINTY AROUND MEMECOINS.
LUSCUSCAT is a meme coin that's going to lead others meme coins based on it's well developed structure and operating mechanics, unlike other meme that have no real life use cases. There have always been fear in investors on meme coins because of it's limitless supply and it's volatile market. Many meme coin like doge coin have no real life uses because they were formally created as Bitcoin mockery. Due to funny online meme used to represent funny ideas, investor took it serious and began investing. However , the price is subject to heavy fluctuation and unpredictable . This and Many other related cases have been solved with lucuscat. To all lovers of meme coins, luscuscat is the way forward. The cat rule the internet not dogs. Luscuscat is now listed on pancakeswap.
To have a comprehensive knowledge of what luscuscat is all about. We will look into the following in details
• Luscuscat token ( LUSC)
• Luscuscat special and distinctive feature
• Token Distribution
• Roadmap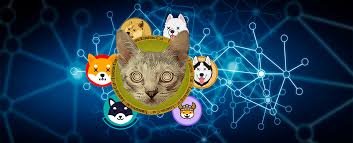 LUSCUSCAT TOKEN (LUSC)
Lusc is the native token of luscuscat which will serve many purpose on the luscuscat platform.
Luscuscat is the hero of the internet and has come it's full seat as the king. The saying of Elon musk " who controls meme, controls the world" is directly about luscuscat.
Token name : luscuscat
Token type : BEP20
Symbol: LUSC
Total supply :130,608,731,064,743
LUSCUSCAT SPECIAL AND DISTINCTIVE FEATURE
This features explained below is one of the major difference between luscuscat and other meme coins
• Token constant growth : Lusc growth is guaranteed as necessary mechanics are already in place. As new users come in, new product are realeased and trust increases , the value of the coin increases.
• Holders reward
5% tax on every transaction is shared among token holders.
• Burning mechanics
1% burn mechanics is employed in every transaction that takes within the ecosystem . In a more understandable form, every transaction that take place on the platform results to 1% of the total supply token to be burnt. This mechanism keep the price up.
• Automatic Lp
From every transaction, 2% is allocated to liquidity pool automatically which keep the liquidity running.
• Lusc Frozen Mechanics
45% of Lusc is locked because it's a long term project which will revolutionized the crypto market.
Big Community
Base on the fact that cat is most cherished, luscuscat will be meme coin with the biggest community of users.
TOKEN DISTRIBUTION
Total supply: 130,608,731,064,743
Locked tokens: 45% (5,877,392,897,9134.35 )
Burn: 20% of total supply (26,121,746,212,948.6) will be burnt
Marketing and bounty : 14% of total supply (18,285,222,349,064.02 ) is allocated for market and bounty
Liquidity :11% of total supply (14,366,960,417,121.73 )
Team: 5% of total supply (6,530,436,553,237.15)
Advisor: 3% of total supply (3,918,261,931,942.29 )
Airdrop : 2% of total supply (2,612,174,621,294.86 ).
ROAD MAP
DECEMBER 2022
• Website development
• Creating of social media account
• Building Luscuscat community
JANUARY 2022
• Smart contract audit
• Huge Market campaign
• Presale(for liquidity purpose)
FEBRUARY 2022
• PR and seeding
• Pancake listing
MARCH 2022
• Massive market execution
• Commencing bounty campaign
APRIL 2022
• 4000 telegram members
• The shilling event
MAY 2022
• 100 LUSC holders
• 10,000 Telegram members
JUNE 2022
• Coingecko listing
• Coin market listing
• Influencers partnership and promo
JULY 2022
• Exchange market listing ( bitmarket, whitebit and TBA)
• 1000 holders
• Trust wallet icon and Price
AUGUST 2022
Listing on : Bitmart, Hotbit, Gate io, Lbank,
Ethereum bridge
5000 LUSC holders
SEPTEMBER 2022
• Top 200 coingecko
• Top 200 coinmarketcap
• 15,000 LUSC holders
• Big community on Reddit, Twitter and telegram
OCTOBER 2022
• 30,000 LUSC holders
• Global expansion
• To the moon
CONCLUSION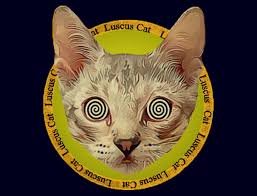 Many person are already tired of dogs, cats are the most loved which is a clear indication that luscuscat is going to outrun every other meme coins. Luscuscat is the best meme coin that any investor can invest in without any form of fears.
USEFUL LINK
WEBSITE: https://luscuscat.io/
TELEGRAM:https://t.me/Luscus_Cats_Chat
TWITTER:https://twitter.com/luscuscat
REDDIT:https://www.reddit.com/r/LuscusCatscus_Cats_ChatORMATION
Pancakeswap:https://pancakeswap.finance/swap?outputCurrency=0x1801738a08a903BE617f1Bc260f1B6aF8FB13d11
WRITER'S NAME: Joshua David
Bitcointalk Username: forever101
Bitcointalk Profile Link:https://bitcointalk.org/index.php?action=profile;u=3485510
Proof Of Authentication: https://bitcointalk.org/index.php?topic=5396906.msg60457212#msg60457212
BSC address: 0x5C3ba341c60d34D544f6819887b07Ce0013c58Be