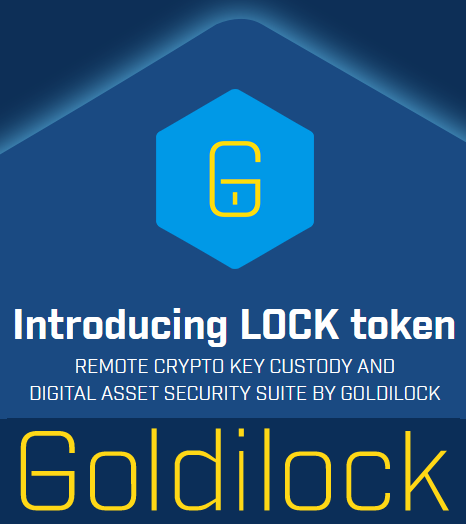 Realities of Life and Goldilock
Refer to the "Hacking", is among other aspects the criminal intrusion online (Internet), of unscrupulous people to carry out the theft of personal data, money in bank accounts or cryptocurrencies, among others; that ocurr as a consequence of the lack of protection of these data, usually "available" online in computers, smart devices or data centers.
That's because, today, the use of smart devices, Internet and online computer applications are perhaps vital options to work, have fun, interact, invest, market and manage finances, among others. And innocent users are almost always exposed to cyber attacks by malicious hackers.
In this context, "Computer Crimes" ("Hacking"), such as the theft of data and securities, happen at every moment with "modus operandi", methods, tools, motives and purposes varied. The most common are cyber attacks targeting financial organizations, of entertainment and social media sites; to infiltrate their databases and extract information or values from their users.
But, with Goldilock (https://www.goldilock.com/), we can now be calmer, without worrying about cyber attacks or robberies perpetrated by hackers and even criminals in real life; because we will be so protected that we will practically leave our documents, cryptocurrency wallets and securities at home, because it will not be necessary to upload virtual data online or physically in our pockets.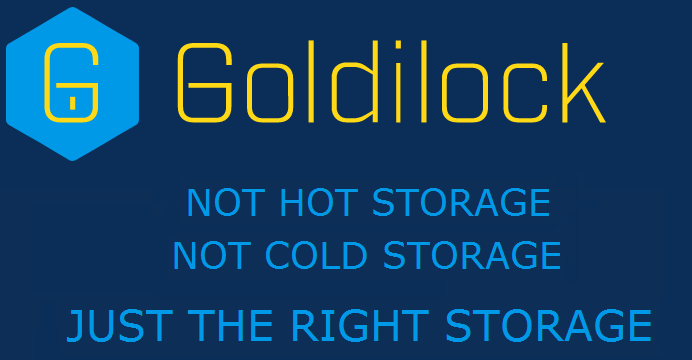 Goldilock?
Yes, Goldilock (https://www.goldilock.com/).
Goldilock (https://www.goldilock.com/) is an innovative and excellent system that combines all the best of current methods of asset storage, cryptocurrencies and digital data of people and institutions, to prevent unauthorized access to the information you want to protect, with high security and confidence.
In fact, the Goldilock (https://www.goldilock.com/) Platform acts as a hot storage system (cryptographic in the cloud, exchange and online) and with blockchain technology, which is combined with a cold storage method (lock, non-IP external device) that is always disconnected, and it is reconnected remotely by various mechanisms that include a "key" or non-IP access device (not via the Internet), to be used as a link when the user needs to access their data or cryptocurrencies for their personal use.
That is, based on cryptography the set of Goldilock (https://www.goldilock.com/) nodes with the encrypted and stored data will always remain offline, because they are physically disconnected from the Internet until the user (owner of data or/and cryptocurrency) connects his/her smart device or "key" Personal remotely through a command that can be biometric or telephony (access is activated for a limited time through technology with layers of secure authentication not by IP or Internet), after which she/he can access the node placed online, using similar security mechanisms of the banking system. At the end of the "use", the node is automatically disconnected (offline).
Therefore, with Goldilock (https://www.goldilock.com/) all the possible security vulnerabilities inherent in the Internet and the blockchain are covered, especially when using an offline physical disconnection method; in this sense, the devices (Goldilock nodes) that store the confidential data and users' cryptocurrencies are physically and totally disconnected from the Internet, remaining isolated (offline) in a location and arrangement similar to a bank vault, until be the user himself (verified by security multilayers) who requires access to the node that stores his data, files or cryptocurrencies.
Due to its great versatility and excellent combination of security systems, applying "airgap" technology to keep data offline, Goldilock (https://www.goldilock.com/) can be used by any person or public or private institution to store sensitive information, such as cryptocurrencies or files, also by large Companies that need to have reliable and invulnerable storage systems for their encrypted data or those of their clients.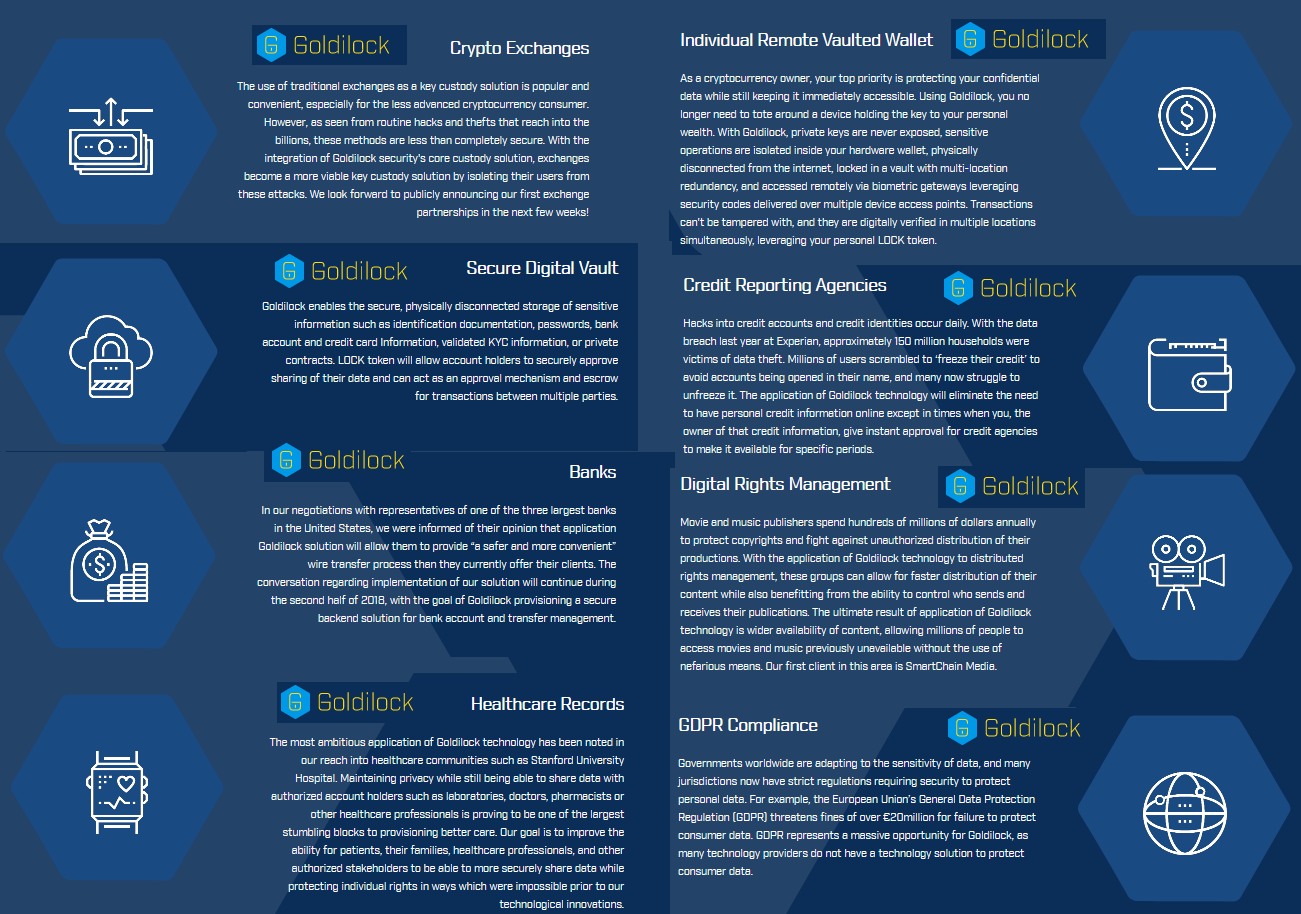 Goldilock Solutions and Benefits
Any user can use Goldilock (https://www.goldilock.com/) without needing to be knowledgeable about the technology, which will lead to the massive adoption of this system; In addition, with the application of "airgap" technology to keep data offline, harmful losses that compromise access to your files or cryptocurrencies are avoided, because physical devices that can be broken, lost or to be steal.
Goldilock (https://www.goldilock.com/) and its "airgap" technology is 99.99% secure and invulnerable against cyber attacks by hackers, a number far superior to all major electronic hardware and software wallets and web sites and blockchain that have been pirated, and all the major electronic data security systems in the world.
Goldilock (https://www.goldilock.com/) is scalable and can be used by both ordinary and institutional clients for the custody of data, files, digital values ??and cryptocurrencies; being applicable both for cryptography, as for the information of common users and their small or large files or data, as well as for the data of banking institutions, research, confidential information and even for government records.
Goldilock (https://www.goldilock.com/) has created an ecosystem to protect cryptocurrencies, digital assets, personal data and confidential files of individuals, institutions and governments; providing "Airgap" technology for remote physical disconnection of Internet data and multilayer security authentication, such as biometrics, non-IP technology downstream triggers and cryptography, to provide high security and reliability on a node platform physically isolated.
Therefore, the encrypted and stored data will not be physically connected to the Internet when you are not using them, but they will be available online for you from anywhere immediately when you want to access them.
On the other hand, it is important to know that Goldilock (https://www.goldilock.com/) has your token called Goldilock's LOCK, whose utility value can be used to pay for all Goldilock services. In fact, the Goldilock Wallet service can be paid immediately by the LOCK token by subscription.
Similarly, it is useful to know that NEO will be the first blockchain to join Goldilock, to support, strengthen, share some core values and enhance a win/win relationship; and soon other blockchain will be integrated into Goldilock (https://www.goldilock.com/) to rely on their security and provide greater global support.
TEAM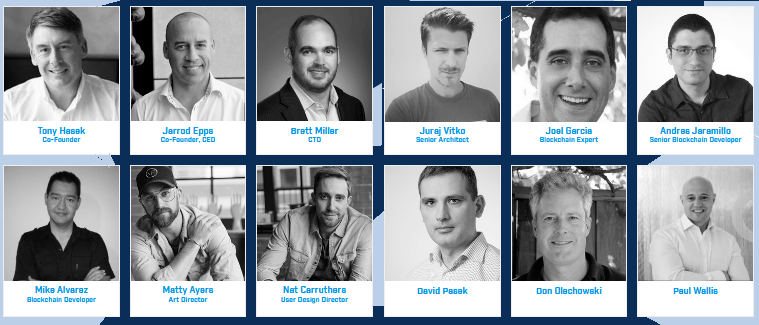 More Information And Resources
Images Source (Edited): Goldilock https://www.goldilock.com/
I feel very Happy to be protected with Goldilock...
And what do you think...?
goldilock2018