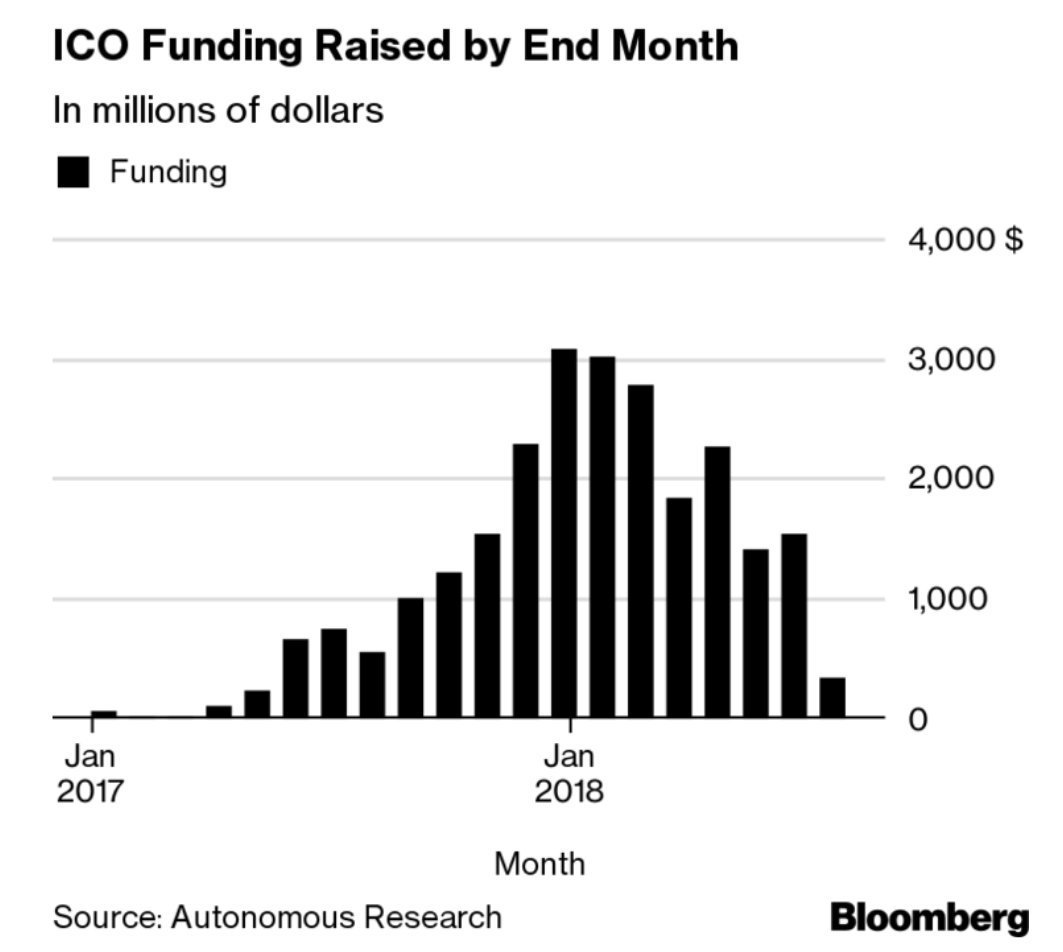 The month of August saw $300 million raised for ICOs.
The smallest monthly total in over a year.
This is exactly what we need for things to bottom out.
Once all the easy money has dried up we can start actually building again.
Also I believe a lot of the weakness in bitcoin has been selling to fund new ICO projects.
We need that to stop.