INTRODUCTION
The news relating to hacking of vital data, especially those as essential as cryptocurrency keys have only left a dent instead of encouraging more investors. Nobody is willing to be part of a system where their investment and funds are not safe.
Losing your essential data due to poor storage utility is a tragedy you must have always tried to avoid. GOLDILOCK team recognized this fact and have come up with the needed solution.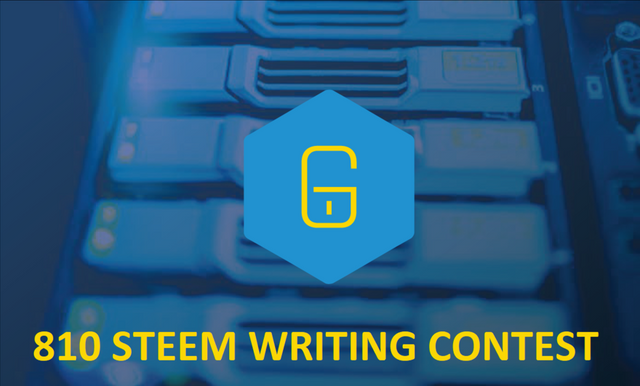 What is Goldilock
Goldilock is revolutionizing the way data is stored on the Internet by building an ecosystem to secure cryptocurrencies and digital assets for individuals and institutions. The Goldilock Security Suite leverages multi-factor authentication, biometrics, regressive technology triggers, and cryptography to shift the burden of keeping wallets secure away from the individual investor and on to our physically-segregated platform.
The backbone of the Goldilock Security Suite is a patent-pending, user-controlled, remotely activated airgap security solution for cryptocurrency key custody and storage of sensitive digital assets.
People can handle their sensitive digital data with the use of;
•. Private Key Custody
Goldilock will be comprised of an encrypted storage device, which is stored in a vault within a secure data center. The device is always offline and physically disconnected from the Internet until the client chooses to access it. Through an authorized non-IP command by the consumer over the Public Switch Telephony Network (PSTN), the storage device will be remotely mounted and become accessible online through a secure web login. Clients can then instantly access their data using encrypted channels to complete transactions. After the client finishes any and all desired transactions, the device which securely manages the private keys is physically disconnected from the Internet. Goldilock has no access to keys or data stored on the client's encrypted storage device.
Benefit of combining Cold and Hot storage
Accessibility
Personal data and private keys must be quickly accessible when needed, With the use of cold and hot storage there is easy Accessibility to file. USB is a very easy to carry around which make it easy for the user to derive information that them want without any problems. Hot storage make it very easy to access to information through the use of Internet.
Benefits of Goldilock to institution, bank and government.
• Cryptocurrency Exchanges
Public centralized cryptocurrency exchanges often also act as key custodians. Instead of storing client keys in online hot wallets or leaving them disconnected and inaccessible in deep cold storage, Goldilock enables cryptocurrency exchanges to rely on our online-on-demand environment, reducing transaction processing times and enabling better handling of peak traffic periods during the inevitable market runs.
• Online/Hot Wallet Operators
Goldilock will allow hot wallet operators and custodial service providers to leverage our remotely-automated airgap custody solution. Operators may opt for either an in-house proprietary license or an outsourced service model. In either case, Goldilock will have no access to client data, relying on encrypted information flows to route requests via individual Goldilock user devices.
• Hardware/Cold Wallet Operators
Cold Wallet operators can leverage Goldilock to enhance their existing technologies. A cold wallet solution can be integrated into the Goldilock system, allowing operators to offer a more readily accessible, yet secure and remote solution.
• Data Storage and Digital Asset Security Health, financial, and legal
Records are essential to a client's personal and legal well-being. Goldilock is an ideal form of on-demand accessible storage for this type of information. Goldilock, in partnership with banks, credit agencies, insurers, document storage, and data warehousing operators, will offer solutions to address these markets. With the ability to support both Platform-as-a-Service and on-premises deployment models, Goldilock enables operators of Data Centers, Warehouses and Document Storage, or even Government entities to establish a Goldilock instance for users.
NEO and Why did Goldilock opt for NEO as their platform
NEO is a non-profit, community-based blockchain project that utilizes blockchain technology and digital identity to: Digitize assets Automate the management of digital assets using smart contracts Realize a "smart economy" with a distributed network In combining digital assets, digital identity, and smart contracts.
Feature of NEO
• Aims for Regulatory Compliance
For large companies and governments to operate on the blockchain, these institutions will require the ability to audit digital assets and transactions and digital identities will need to be known and verifiable. NEO make use of the Public Key Infrastructure (PKI) X.509 standard for identity, which means that NEO will be able to issue and confirm digital identities.
• Processes Transactions Faster
NEO's use of dBFT means that its architecture does not require thousands of machines mining to complete a resource-expensive algorithm to verify transactions. NEO's consensus mechanism enables the blockchain to process in excess of 10,000 transactions a second without transaction costs.
• Utilizes a Superior Consensus Mechanism
NEO uses an improvement to the Proof of Work (e.g. Bitcoin) and Proof of Stake (e.g. NXT) consensus mechanisms entitled "Delegated Byzantine Fault Tolerance" (dBFT). The dBFT is a modification of the Proof of Stake protocol in which holders of NEO tokens vote for delegates, and the delegates must reach a consensus on acceptable transactions.
These above Feature of NEO are the reason why Goldilock opt for NEO as their platform of choice. These features are in accordance with Goldilock's mission to ensure that consumers are transacting business on the blockchain in the most secure and efficient way possible.
Case
Jeffrey was call for jobs interview in another country. He has saved up enough money to travel to the county. He will be travelling to big cities as well as remote locations, so he would like to minimize his luggage to essentials.
Throughout his trip, Jeffrey will need:
• Documents - Passport, Certificate , Visas etc.
• Finance - Cryptocurrencies
While Jeffrey was packing up his important documents in a small bag, he kept worrying about what would happen to him if he misplaced it. His career would be ruined, and it would take him forever to replace all the lost documents.
Jeffrey mentioned his worries to his friend, shina, who mentioned Goldilock!
With Goldilock, Jeffrey can rest easy. He can leave his documents and cryptocurrency wallets at home where they belong. There is no need for him to carry around such important items and risk losing it all.
Instead, he can store relevant data with Goldilock, and access his data whenever he needs it!
GOLDILOCK TOKEN
GOLDILOCK has smart media token called LOCK. It is aimed to be registered on an NEP-5 asset on the NEO blockchain. User will need to purchase LOCK to effectively make of the platform.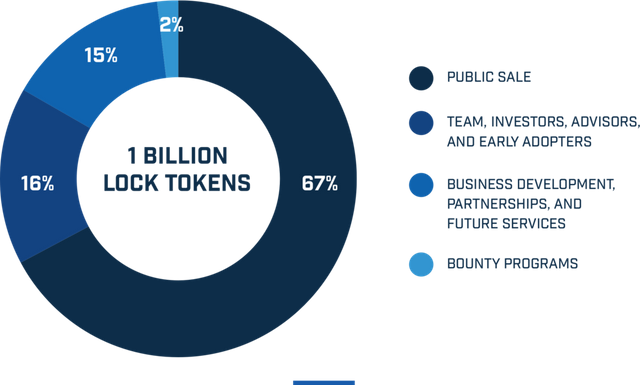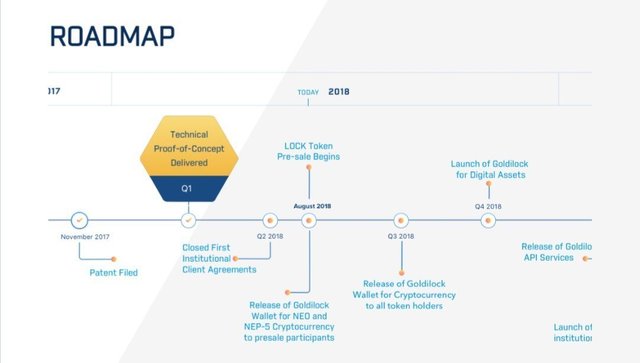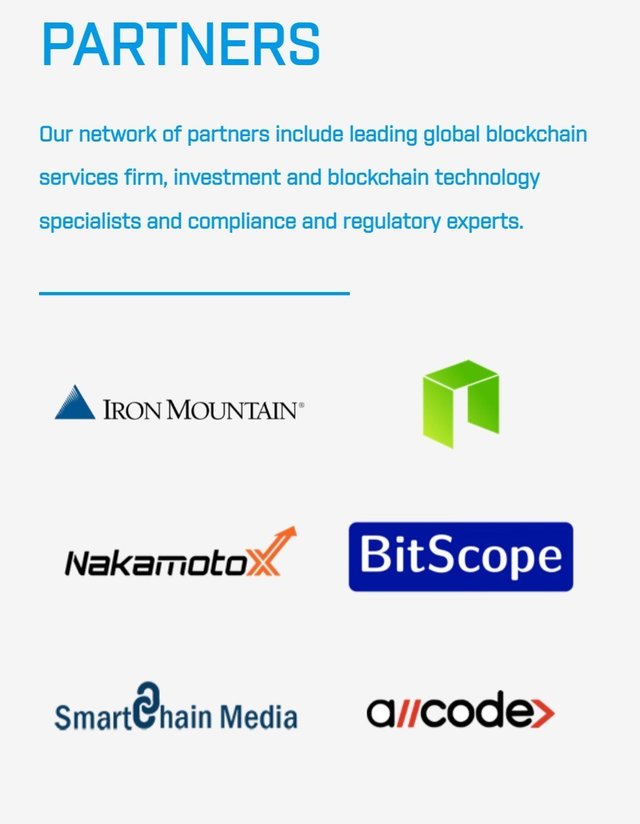 Meet the awesome team behind Goldilock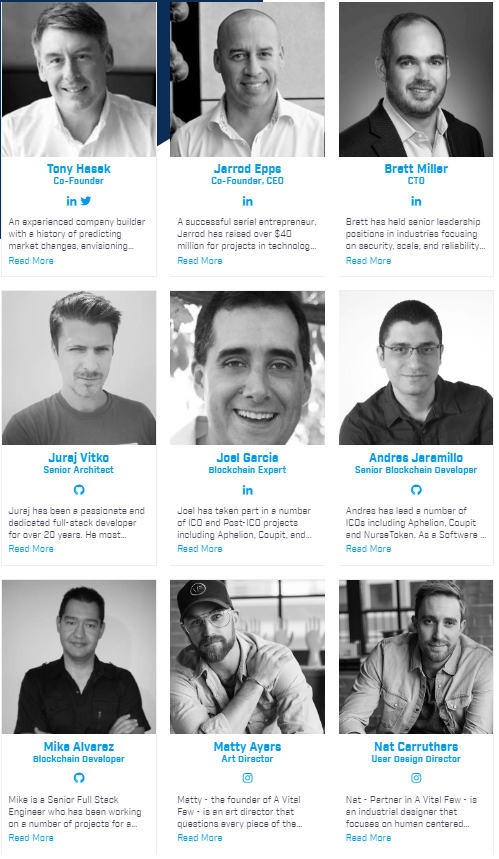 For more knowledge watch this short video