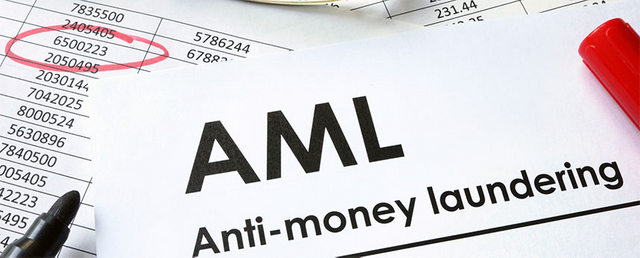 Standing for "Anti-money Laundering", it is a set of procedures, laws or regulations designed to stop the practice of generating income through illegal actions. In most cases money launderers hide their actions through a series of steps that make it look like money coming from illegal or unethical sources was earned legitimately.
Who has to enforce AML?
In response to mounting concern over money laundering, the Financial Action Task Force on Money Laundering (FATF) was established by the G-7 Summit that was held in Paris in 1989.
The Task Force was given the responsibility of examining money laundering techniques and trends, reviewing the action which had already been taken at a national or international level, and setting out the measures that still needed to be taken to combat money laundering. In April 1990, less than one year after its creation, the FATF issued a report containing a set of Forty Recommendations, which provide a comprehensive plan of action needed to fight against money laundering.
The FATF calls upon all countries to take the necessary steps to bring their national systems for combating money laundering and terrorism financing into compliance with the new FATF Recommendations, and to effectively implement these measures.
Again, as in the case of KYC, financial institutions and/or regulated companies are responsible for the implementation of internal AML policies.
AML Jurisdiction and Locality
AML regulations are also local, and differ from country to country. Some countries choose a top-down approach, inheriting much of their AML policies from the FATF, while others go for a bottom-up approach and then have to reconcile both policies. Extreme countries where such reconciliation is impossible (generally due to Government unwillingness) are excluded from the FATF membership, with the corollary of increased complications to access the international markets and financing.
For a full list of FATF members, visit: http://en.wikipedia.org/wiki/Financial_Action_Task_Force_on_Money_Laundering
AML and Bitcoin Exchanges
Currently in compliance:
Bitstamp https://www.bitstamp.net/aml-policy/
Bitfinex https://www.bitfinex.com/pages/tos or refer inquiries to compliance@bitfinex.com
Cavirtex https://www.cavirtex.com/why_virtex#proactively_working
Coinbase https://coinbase.com/legal/privacy
Kraken https://www.kraken.com/legal/aml (their General Counsel, Constance Choi is a well known specialist in the Regulatory and Compliance field)
Cryptonit https://cryptonit.net/regulations
Unknown status:
BTCChina (unclear since new PBOC guidance, Dec 2013) (are they financial institutions?)
BTC-e https://btc-e.com/page/1
LocalBitcoin (p2p based, limited or no AML?)