The Decentralized Mindset Institute is the First Decentralized State of the Art Platform for Online Courses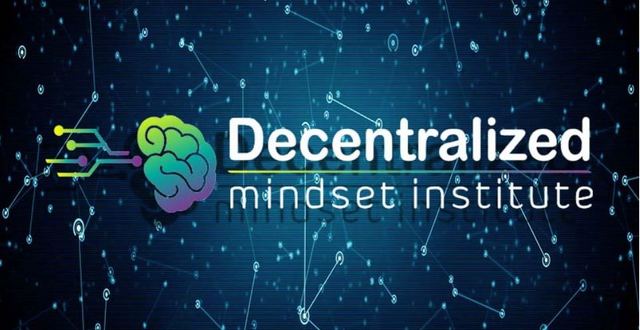 Someone once told me that education is like money, it is never enough. People out there are always in search of knowledge even at their prime ages. There are numerous education institutions all over the world with higher education institutions coming up almost every other month. I am a very thirsty person when it comes to knowing more which is why I always strive to ensure that I equip myself with knowledge on topics that I find interest in, as much as possible.
However, as we grow up, we are faced with numerous responsibilities which might not allow us to work and go to school at the same time. As a result, I have opted to take online courses which are very convenient for me because I can make a living and still learn without having to attend a university. The online courses industry is a huge one and it is continuing to grow at a fast rate, being currently valued at 325 billion dollars currently.
Blockchain technology has always been a big interest of mine and I have always been in search of an institution where I can be able to take cryptocurrency courses. My efforts have not been futile because guys, I think that I have finally found the ideal platform for me to take a variety of courses among them being cryptocurrency courses, money courses, courses on global economics,cources on the history of money, the history of the federal reserve and the history of central banks.
THE DMST SOLUTION.
I am talking about the innovative upcoming Decentralized Mindset Institute, a platform which is looking to disrupt the entire online courses industry by incorporating the powerful blockchain technology to offer the masses extensive knowledge on important topics. The DMST platform is going to have so much to offer apart from the courses which are going to be issued by a team of highly knowledgeable and experienced people. There is the possibility for me as a participant of the platform to create my very own decentralized online courses of the subject of my choice using the DMST course builder software. I can later sell these self-created courses to other users of the DMST platform using the platform's very own native token, the DMST token.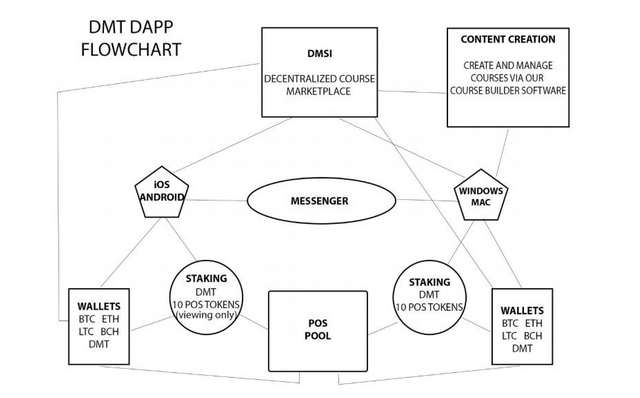 Now, when I came across the DMST project during my research, I was very impressed to find that blockchain technology is disrupting almost every industry in the world. The online courses industry has so much potential for growth because majority of people out there prefer taking a course online so that they can be able to go about their daily activities normally.
DMST is going to eliminate the main challenge which has long plagued the online courses space, fraudulent thefts. There will no longer be the need for course providers to collect payments from middle men such as banks or credit card companies,clickbanks and paypal,instead,the payment is going to be direct,fast,secure and in form of crytpocurrencies.DMST is looking to give back the power to the people, as per the key principle of blockchain technology,dcentralisation.
CONCLUSION.
Learning is going to be so much fun and talented people who can offer courses but don't have a platform to do so, can now showcase their knowledge to the world and educate others on various subjects.DMST is the future of online courses and it should be supported to become successful at any cost.
SOCIAL NETWORK
🔗 Facebook: https://www.facebook.com/DMSTToken
🔗 Twitter: https://twitter.com/DMST_token
🔗 Telegram: https://t.me/Decentralizedofficial
🔗 Linkedin: https://www.linkedin.com/in/decentralized-mindset-institute-2b6450192/
More Information
🔗 Website: https://dmsi.io/
🔗 Whitepaper: https://drive.google.com/file/d/18aSTGVkV_KxbtLBPdRzBvYhk18-byiEw/view
══════════════════════════════════
★ Author: jamesndungu1
★ BitcoinTalk Profile: https://bitcointalk.org/index.php?action=profile;u=1856049
★ All Images credited to CESTATES OFFICIAL WEBSITE