TEMTUM; THE BLOCKCHAIN PROJECT WITH BLOCKCHAIN REVOLUTION
Are you looking for a blockchain project that will end your worries and fear as an enthusiast of crypto? then Temtum is that project.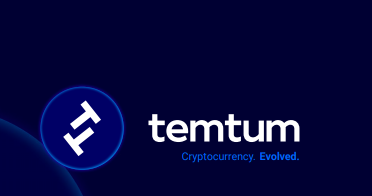 Temtum project is a digital asset project Which is initiated to proffer solution to the mishap which has befallen both peer-to-peer ecosystem and digital assets. This problem is seen in the speed, security, resources management and the likes.
This mishap has really left an unpalatable influence on the growth and adoption of the blockchain technology and that is why Dr Gareth Owenson, Richard Dennis and Ginger Saltos has put idea and resources together to create Temtum as an answer to the current mishap of the blockchain-enabled project.
OTHER IDENTIFIED MISADVENTURE AND THEIR CORRESPONDING TECHNOLOGY WHICH HELP IN TACKLING THEM
There are some other misadventures that led to the establishment of Temtum so as to solve them. The temtum project has also put in place some technologies for the solution of the misadventures. Below are some of the misadventure and technology that take care of them;
1. SCALABILITY
The contemporary techniques of blockchain lack true scalability. They are are not completely decentralised therefore to take part in them, you need a high point of entry. Most of them are limited in the number of transaction that the network can perform.
TEMPORAL NETWORK; THE ANSWER TO SCALABILITY MISHAP
The Temtum project has built its project on temporal technology to tackle the problem of scalability common to other blockchain projects. Temtum decides to use this technology because, with temporal technology, the local achieving data does not need to store all the history of the chain on all the network nodes. This process help the temtum project to be scalable and hinders the usual competition between the choosing of node.
2. SECURITY
The method of key generation of this current digital coins is prone to hacker exploitation. This is because the keys are generated via a pseudorandom process. This process is not strong enough to withstand the sophisticated software used by this day's hackers. This is the cause of regular fraudulent activities carried on crypto ecosystems.
THE NIST RANDOMNESS BEACON; TEMTUM SOLUTION TO BLOCKCHAIN SECURITY PROBLEM
The temtum approach to this security problem is the development of The NIST Randomness Beacon which the mechanical effect of quantum for the generation a secure and proven random numbers.
This technology is a Blockchain network with quantum security. With this technology, genuine random numbers are generated with the aid of photon source and algorithm for next-generation hashing. This method of generation of random number prevent the vulnerability of temtum project to attack of any kind.
Conclusively, the revolution that the blockchain needs for massive adoption and unequal investors experience is this temtum. The best option for you as a crypto investor, to invest in this project now to enjoy the beauty of digital asset.
Useful links
Website: https://temtum.com/
Whitepaper: https://temtum.com/downloads/temtum-whitepaper.pdf
Telegram: http://t.me/temtum_official
Facebook: https://www.facebook.com/wearetemtum
Twitter: https://twitter.com/wearetemtum
Writer: ifykiki
BTT profile link: https://bitcointalk.org/index.php?action=profile;u=2135409
Eth Address: 0xffC7F85aeCCbb92b1D445337E7eF310B610e94E2