"Creative thinking inspires ideas, Ideas inspire change."-Barbara Januszkiewicz

Last month IDC brought to the community an article in which we asked readers...is mining out? We quoted the Ionomy white paper which calls out "power hungry mining" claiming it leads to, "a devalued coin with low visibility, poor reputation, and a user base comprised of transient profiteers with no interest in a long term investment." In our article we also outlined their plan of allocating 3.4 million Ion tokens to their growing gaming platform and we questioned whether or not this system could be the change that will usher in a crypto revolution...ultimately seeing blockchain technology to worldwide success.

If you didn't catch that article check it out real quick to see the ins & outs of the Ionomy teams unique ideas and then head on back here for an update. Otherwise, read on to see how Ionomy developers are taking their ideas and influencing change with a number or, new updates, innovations and exciting partnerships shared with the community in their most recent Meetup. The amount of news they covered in 30 minutes was astonishing and they even gave away some very juicy information about upcoming partnerships and future developments...read all the way to the end for that.





On the 4th of May Adam Matlack, Chief Strategist of Ionomy.com and Colin Adley, Ion Support Director met up via cyberspace to discuss the evolution of the Ionomy name in a MeetUp hosted and facilitated by Richard Nelson General Manager of Ionomy. Richard asked a number of questions which we'll cover later, but earlier on in the team talk he gave Adam the floor to describe recent updates and plans for Ionomy's future.

Adam described Ionomy as being as simple, or as complicated as you want it to be. There are, he states, "a lot of moving parts". The Ionomy platform has experienced major upgrades over the last three months and while the team does apologize for service interruptions during this time, Adam explains how the system overhaul means new opportunities for hosting, development and growth.

Foremost and perhaps the biggest change is the revamp/reopening of the old exchange now known as Alchemy and the reopening of master node hosting for certain coins. During this time the team is expanding wallet services with Ionomy.com being an agnostic platform...it facilitates and cultivates multiple currencies, not just "the one". At this time they are supporting 10-15 different currencies including NEO, ETH and LTC.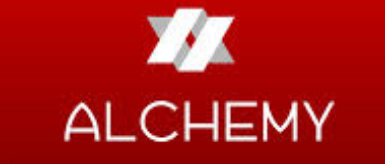 (Image Credit)

Alchemy is the "cornerstone" of the Ionomy community where game companies will be able to build games and tokens on the blockchain that allow in game currencies to be a currency themselves or act as one which you have the freedom to move and/or change from one game to another. The platform is API ready, and also boasts a mobile app, includes the ability to execute trading, make purchases, discover and manage games as well as the ability to stay connected via social media. According to Adam, this is incredibly unique and special...this revolutionized platform is what people want in a lot of ways.

Thus far the platform has given way to 3 successful games currently available for download. While I covered each of them in our last IDC article on Ion, they've all seen changes since its publication.




The Moon or Bust has several new updates on the horizon focusing on game structure, as well as the addition of new "things" and some changes to existing features according to Adam.





Crypto Gravity will also be receiving new and regular updates in the future.





Ionomy's newest game and an age old throwback will be releasing within the next month...and finally, the affirmation that Ionomy will be debuting a fourth game this summer.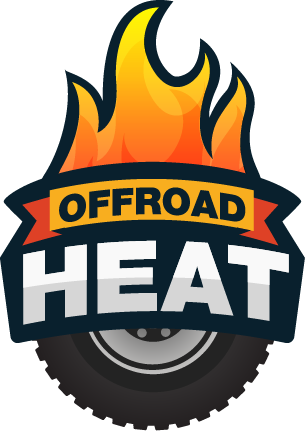 (Image Credit)
Off Road Heat is set to release July 4th this year...just 2 days before Ionomy is set to partner with Ryan Sieg at Daytona.

Adam shares that the development team has officially begun testing the Alpha version of Off Road Heat and has already undergone a new round of improvements based on feedback. The Ionomy team is excited about current and upcoming racing partnerships believing it is "Important to have creative partnerships outside and inside the crypto space."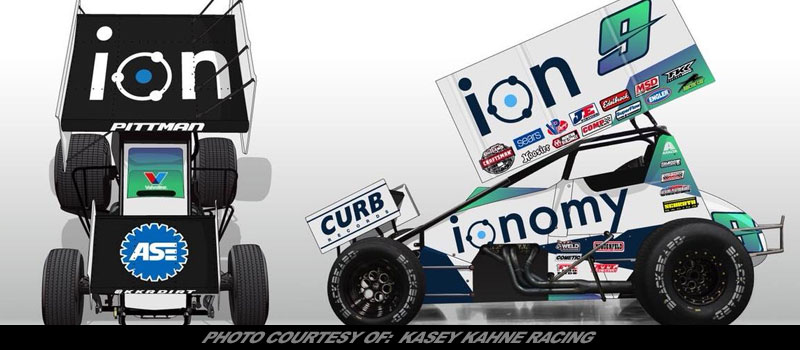 (Image Credit)

Ionomy, as a whole according to Adam is not "pitching a currency solution." They are pitching an incentive model solution that sits there and says, "Instead of trying to get people to play games or use our currency to pay for stuff (we actually believe that already exists-I think Visa works pretty well) it's a question of what can currency and cryptocurrency do that Visa's not already doing? We're trying to help partner and help companies and game developers make better games." This takes more than just Ionomy's Alchemy platform to accomplish.




(Image Credit)

While Ionomy Studios develops games, Power Grid is the game service company which partners with game developers to, according to Adam, "Integrate with game API services or, help partner directly with them to make incentive driven games."

Then there is the Ion Foundation A.K.A Ion TD. This, according to Adam is the "overarching company that deals with legalities." This group has been hard at work and is prepared to release an "Ion Improvement Proposal" two weeks from now. This will basically be "an updated white paper with changes to how we want the economics of the chain to work."

The proposal will involve an upcoming soft fork. Anyone in the community can opt in, but you don't have to. This fork will be powered by Atoms with Dark Matter being a secondary token which will be implemented later. Atoms will be tokenized first as they will be getting a portion of the airdrops from the Dark Matter release.

Atoms will also earn a passive income from each transaction involving Dark Matter when it is transacted on the blockchain. I.E Atom holders will receive a slice of every transaction fee, similar to how an Ion master node operator will receive a portion of each transaction fee.




(Image Credit)

The second token as mentioned will be Dark Matter. This is the deflationary token to the inflationary token that Ion is. This fee system is considered to be a "burn system". According to Adam, over 50% percent of fees will be burned on this very low cap coin.  In total there will only be 51,000 tokens in existence. As more and more are transacted and moved, less and less exist. The systems are in place for this token and it has been decided how it will function. This token should drop in less than 2 weeks.

Discussed before moving on to a Q&A session was how moving to a token economy is not only to support games but also to ensure master nodes remain economically viable for a really long time. When they are involved in operating the token economy that's another way to ensure that will happen.

According to Adam this will be discussed in another MeetUp like this one with more open ended question. This MeetUp is set to happen the day the Ion Foundation releases their proposal, about 8 days from now.

As a final note before handing the mic back over to host Richard Nelson, Adam touched on how Ionomy is expanding. From 3 team members 3 years ago to 18 now, there is tremendous room for growth. The Ionomy team recently had the opportunity to touch base with over 200 new contacts at the GDC meeting 3 months ago and as of today there are even more negotiations in place and partnerships being discussed that are likely to be released soon.
This is what success looks like.

Watch this video in its entirety below and follow to the end of the post for a transcript of the Q&A session & one more tidbit of exciting and thought provoking info...Thanks for reading!


Q. With all changes to core platform. Will subscriptions hold more weight.
Answer from Adam: "Yeah, subscriptions are a big deal. Don't run out and purchase a bunch because they are going to change. I.e. don't buy 8 years worth. The way it is changing  is we'll give everyone credit don't worry. Were aiming not to attack other projects, while we do believe we are better than others in some ways, what Ion is really about is onboarding people. Helping people get into crypto. Crypto can be relatable from a game side. Over the next year we will add purchasing options so outsiders can get in. So they can show up and say,  "I want some of these things. We created an agnostic platform that allows, facilitates and cultivates multiple currencies. Not just "the one".
Also, "Electrons have been suspended in the process of designing and deploying what they will become. Stakers will not be the focus. The actual focus will be hosting. Then we will switch to a share node option where you can purchase smaller shares of a node. Some of this will make sense when you see how we have structured the incentives to run master nodes.
Ion was always a meant to be a bridge to a fully decentralized operation. This is kind of step one. How Electrons play a role will change significantly. It will be as another token and that will be released later this year.
Q. I see other companies and gaming tokens coming to take a bite of the gaming pie we are aiming at. Are we ahead of the game or are we falling behind?
Answer from Adam: "I think we're kind of right next to. I wouldn't say were ahead of the game. I think we're behind on things we are not trying to achieve. Things like tokenization of assets. I don't see any value there. Perfectly good use case for the chain itself. We can tokenize assets and then trade and stuff but the problem is, where's the incentive on the developer side? I would never play a game that just had *not going to mention names but you can figure it out* the ones that are focused on tokenizing in game assets.
Give me incentive to play a game. I'm here to make money, or have fun or do both. Things that change the game and how we structure it. I don't think anybody's doing what we're doing that I'm aware. Or, the APIs that are going to be built on chain in the wallet are significant. I don't see nobody in the same space. People are trying to tokenize in game assets. We're trying to tokenize the currencies, we're trying to make rules where those currencies can be applied inside and outside their own ecosystem. Other companies focus on payment solution. We see no viability in terms of that being a scalable use case. No one is going to pay 10% more with a credit card to buy less in the game.
From a developer side it makes sense but not from a gaming side. No one's actually going to buy that to get screwed on the percentage. We focus on the middle where were helping developers by giving them more money and giving people incentive to play games in turn supporting developers."
Q. Advertising and branding?
Answer from Adam: "I think everybody has seen a lot of the race car stuff. I think it makes sense with how much time and money we have put into Off Road Heat. I think it's going to be a lot of fun. Racing games you can pick up and have a lot of fun. We're moving toward a bigger brand awareness. It's been quiet, we've been doing a lot of work expanding significantly. We have acquisition, we've been looking at which I'm not going to address now...It starts with brand awareness and adoption then we move towards a much larger position. We say we are going to move into a market and we are going to try to earn a piece of it. Not markets we own now but markers we are going to create.
You want to serve your desired customer base. Ours is 13 years old and G rated to 65 years old and playing word games. Never ending in terms of our spectrum. We don't buy banners on Coinmarketcap cause we aren't trying to just push the price up and have people buy the coin for speculative reason. I want to try to push them to a place where we are building a brand where people are like, "Hey! This is Ion a gaming coin that does real things and is sustainable..." More than 3 years, here we go!"
Q. What will be a game changer assuming all of this is able to be executed?
Answer from Adam: "Biggest thing is the comprehensive nature. A lot of people hate Coinbase for a lot of reasons but you can't deny what they have done. They've made it easy for people to get into crypto. If we can do the same thing for people who are gamers, and aren't; what we can offer is the idea that it's easier on the everyday consumer."
Q. Block rewards?
Answer from Adam: "How the platform works is how the chain is going to work. We move things onto the chain, the chain starts to work as those economic rules if you will. Not only that, the proposal also addresses beyond the economic side of things. The tokenomics of what verifies the technical terms of that.
Were excited about the proposal, this is a special group of individuals who've worked on it. This soft fork is happening, people opt in or they don't. We'd like for it to be a part of a much larger hard fork that changes some economics and will help smooth out rewards. We saw a very steep drop off so we think it would be better to allocate tokens at a higher inflation rate because we need the Ion chain to operate like a locomotive. We need it to be the engine that pulls all of these tokens as they come down the line. The more game currencies that get added, the more game companies that come in, the more we do with the chain to help the tokens operate the more we need to pull. It all works together making sure we have a stable node network. It's a proposal that cuts the nodes directly in half. We want to create more nodes and lower the barrier of entry for a master node. We want to link that barrier of entry required amount to block reductions so if it continues to go down in terms of  block rewards we want that to step with it. We want the requirement to enter not get exponentially higher as you see with Dash.
We want more nodes and as we decrease in the steps to get it we think that opens up the door for more investment and not only that but more power to increase the secondary network. Instead of 530 master nodes we can go to 1000 putting more work in the second layer building more tokens and storing more data.
The groups who run this. Power grid studios, the big wallets came to an agreement. They will not decide a hard fork until it is put out and picked up by the majority of the network. We'll go whatever way depending on what to holders say. Changing the policy is not something we take lightly. We think its best, but we won't force it. Some things definitely are happening but we control much less. We are actually 30 % more decentralized than other projects. We don't pull people along with us. We have to work in cooperation with the entire network. What is the policy? We are going to abide by it."
Just before wrapping up, Adam reminded the audience that in a little under 2 weeks and with better timing there will be another Meet Up. He says they are "close to acquiring the rights to essentially a franchise. An old movie. The brand, the script, the rights to that. We are in conjunction partnering with a company that will turn that into a mini series. As that goes on we will develop a giant MMORPG based on that franchise. It looks like it's pretty close to a done deal and the most exciting thing we've as of yet tried to do."
What could it be? Leave your ideas in the comments!
°Br¡tT^N¥° (
@TheJadeCrow
on Twitter)