Blown! Blown!
my account is blown!
with hacks and scams,
My Crypto fantasy turned despair.
Some tagged it a bubble,
some tagged it a scam,
with no rewards,
and more regret.
Then came SUQA,
with a bright idea,
Safety and protection,
at its best.
Community building,
With plenty of rewards,
Oh with SUQA,
my soul's at rest.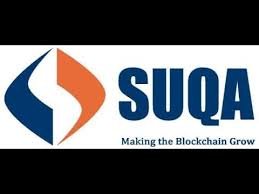 To learn more information about SUQA check out the following channels
website:https://suqa.org/
telegram: https://t.me/Suqafoundation
Twitter : https://twitter.com/SUQAfoundation
BTT ann thread: https://bitcointalk.org/index.php?topic=5038269.0
Poet details
BTT name: Mrsparks
BTT profile link: https://bitcointalk.org/index.php?action=profile;u=1197564;sa=summary