Everyone, of course, has his own dream, especially at home. When we talk about home property, one of the important factors in owning a home property is money. What if we don't have enough money to buy property? How can we have the property of our dreams? This is why a mortgage is the solution to all of this. By combining blockchain technology, as well as mortgages, we can afford the property of our dreams!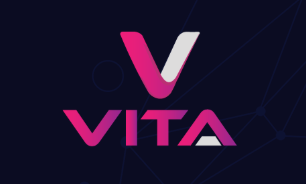 VITA is the first universal provider of smart mortgages with progressive, innovative, dynamic and simplified forms of approval for first-time home buyers. VITA thinks outside the box among your mortgage experts. Our extreme methodology will crush all the usual obsolete methodologies used by traditional mortgages and home ownership and transform them in such a way as to make the world look at our methodology and wonder why it was never an idea. This extreme change is long overdue.
This is the E-property platform that was developed by VITA and consists of a mobile application and a website. Vita property is an Android and IOS real estate application that includes a server built on the basis of PHP. It will display all the properties of VITA that are available for sale, and prices at regular prices in fiat currency and cryptocurrency. All entries on the platform must be genuine; therefore, users must register before they can access both the application and the website. User authentication will be carried out through authorization by e-mail, authorization through social networks and authorization by phone number and verification. Each of these options will allow users to perform their own login mechanism.

Principle of operation
Users with VITA tokens will be considered shareholders of the VITA family. Nevertheless, this is strictly for investors who are verified with the profit received by the company, distributed among investors in accordance with the percentage of their financial contributions. This means that the higher your investment, the more profit you can get. Selling tokens will help in developing the Vita market, marketing the platform worldwide and building green houses with 0% mortgage interest.
Features of the application for buyers:
VITA Platform Advanced property search. Property systems are user-friendly and display the full specification of real estate and all the necessary information, such as search by location, type of listing, price in cryptocurrency and decree, type of house, style and design. You can also narrow your search and filter the results based on specific requirements, such as number of bathtubs, year of construction, etc. The viewing will be booked and buyers will be able to apply for real estate.
Interactive maps with properties. Users will have a full view of properties online through maps, which will be next to the listed properties, allowing users to see homes in a specific area. The map thesis will also display surroundings and surroundings.
Details of the property. Including property prices, construction details, environmental aspects, external and internal design features, community features, and more. Buyers will also be able to view the number of users who viewed each house, added to their favorites among others.
VITA mortgage calculator. You can calculate your monthly payments with and without utilities.
Save the search. Users will be allowed to save search results and receive email notifications of any updates to their saved properties.
Search Agent. Users will be able to search for agents by their preferred location. There will also be a calendar.
Key Token Sale details
VITA = 0,002 ETH
Hard Cap: 5 000 000$
Pre-sale: 01.09 - 30.09
ICO: 21.10 - 30.11
VITA will do everything to make the process of mortgages and home buying easier, and will provide much more comfortable conditions. Your ultimate goal is to become part of this world-changing enterprise and get financial benefits from the rise in token prices after they are launched on exchanges.
Additional Information:
Website: http://www.lifevita.io
Whitepaper: http://www.lifevita.io/VWP.pdf
Bitcointalk: https://bitcointalk.org/index.php?topic=5180556.0
Telegram: https://t.me/vitacommunity
Twitter: https://twitter.com/Vita_Token
Facebook: https://www.facebook.com/VITA-Token-422759604994205
Author: GoodochOK (https://bitcointalk.org/index.php?action=profile;u=2505349)
ETH wallet: 0x8Cdc2fFA88c620803238bE1D4Ba092Bcf5E20a80