WHAT IS GOLDILOCK AND HOW TO WORK?
How do you store your cryptocurrencies and sensitive digital data?
Goldilock is a new type of storage system, which acts as a cold storage until such time that the user needs access to their funds/data.
When a user needs access to their private data, the physical device storing their information is connected to the internet and the user is given limited time access through non-IP technology with secure authentication layers.
In this era of internet of value, brought to place by the blockchain technology, people can acquire and save much online. It is a very fast of transferring values. Even with the promising future of the blockchain technology, many organizations and companies are scared of adopting this technology. This method is considered to be very hot and very susceptible to security compromise and hackers. People can lose their asset just by clicking a link careless –taking about phishing websites. Since assets can be lost at anytime, there is need for a secure way of storing and transferring data and other valuables on the internet.
HOW DOES IT WORK
It not completely Cold storage!. Users also have access to their data for online activities by connecting the physical device storing the data to the internet. The device uses no IP address mechanism and Operates on "Physical airgap disconnection method", that is when users are done with their data online and logged out, the device is physically disconnected from the internet. The principle and ideology behind the operation of this device is simple, 'Stay physically connected to the internet and you are vulnerable to hacking'.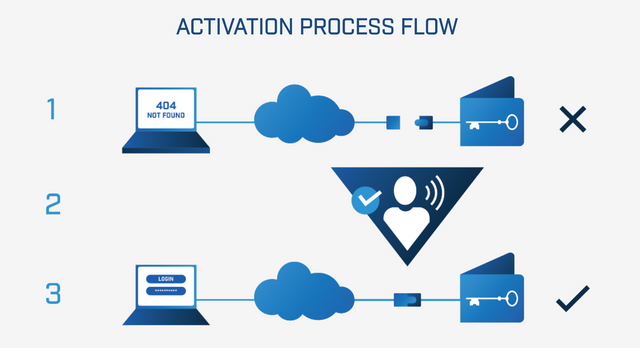 USES: AS A WALLET
Goldilock, built on NEO platform and sharing same core value with the Blockchain platform, and with it cold storage security capability and ability to be connected to the internet will be of great use saving cryptocurrencies in an offline wallet and also serves as an online wallet for cryptocurrencies.
Users will be able to hold their cryptocurrencies with Goldilock, and the information will be stored offline until such a time that the user requests that data. At the point of request, the data will be temporarily connected to the web and delivered to the user via non-IP trigger mechanism. This assuredness in security put the growth of cryptocurrencies on the ascendancy. 
![image.png](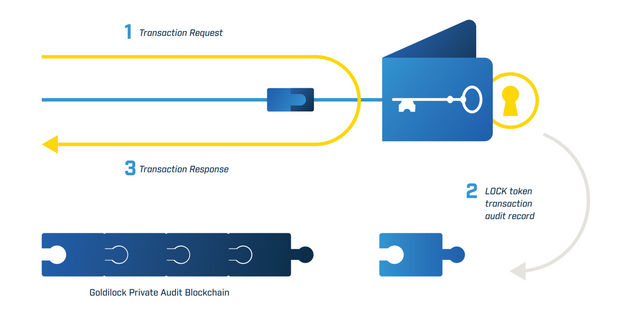 )
Goldilock LOCK Token
LOCK is the utility token that will be used to power Goldilock services•
Source: Goldilock's Whitepaper
Banks, insurance companies can rely on Goldilock to keep their cutomers data Safe.
Not hot storage, not cold storagae, just the right storage with goldilock.
For more information and resources, kindly check out the following:
You can also participate in this contest, follow this link:
https://steemit.com/crypto/@originalworks/810-steem-sponsored-writing-contest-goldilock
goldilocktwitter
goldilock2018