When I woke up this morning, I had no idea this day will feel so great!
Yesterday I compiled some events that took place in January for Steem. Overall I think it was a pretty good month, drama aside.
Then today came, the 1st of February. And we've already got some great news.
First of all, this news just hit me this morning: Binance now accepts credit cards, so direct fiat purchases for crypto. For me this is great news, because I use primarily Binance, and the option many other use for purchasing crypto, Coinbase, is not a good choice in my country yet.
If it seems insignificant, understand this allows Binance users to cut out a middleman, the one we used to buy bitcoin, etherium or other main crypto with fiat, and then transfer it to Binance. Would it be perfect if STEEM had a pair with fiat on Binance? Oh yeah, that would really be perfect, because then we would cut bitcoin as a transition coin too!
That was news number 1. And I would have a great day just with that.
But no, there's more! I learned from @exyle about two more awesome developments.
SMTs are a big thing in the future of Steem, and some projects depend on their realization. Or a different development which can offer them what they need: tokens, possibility to issue more tokens (suitable for ICOs, for example), liquidity, maybe reward pool / delegation pools.
Introducing...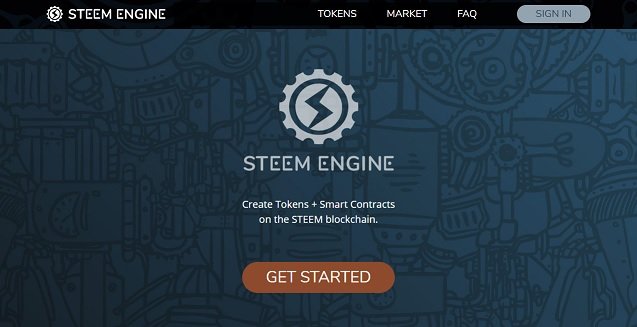 I am really impressed by Steem Engine in its initial stage (developed by @yabapmatt and @harpagon). So that's what Matt was cooking? No wonder the deadline for automated tournaments got pushed back a bit. And I feel it will be worth it. A few people / businesses have created their own token (it costs 100 STEEM to create your own token). There is no market yet, but it's coming. Go ahead and check out the website! Read the text on the homepage too. I think it is pretty cool and clever at the same time. :)
Tokens run as smart contracts on a side-chain. I have heard people asking for smart contracts on Steem, and the answer was they are not needed or they cannot be implemented on the Steem blockchain without messing up the currently working blockchain. If a side-chain is a solution to have smart contracts, for which there is demand, why not? Business is about demand and supply. And @aggroed and @yabapmatt surely showed us they know a lot about that with Steem Monsters.
Have you got enough good news for one day? Well, maybe one more?
There is also an exchange being developed by a third party, called freedomex.io, that will work closely with Steem Engine and might even introduce fiat pairs for STEEM. Read more about it on exyle's post.
What a day! And it's not over yet...