I been working on new tshirt designs, this one is my favourite, my tribute to the unknown hero, the creator of this incredible technology.
You can buy it on Amazon. follow the link: https://www.amazon.com/dp/B075LZXYRX?th=1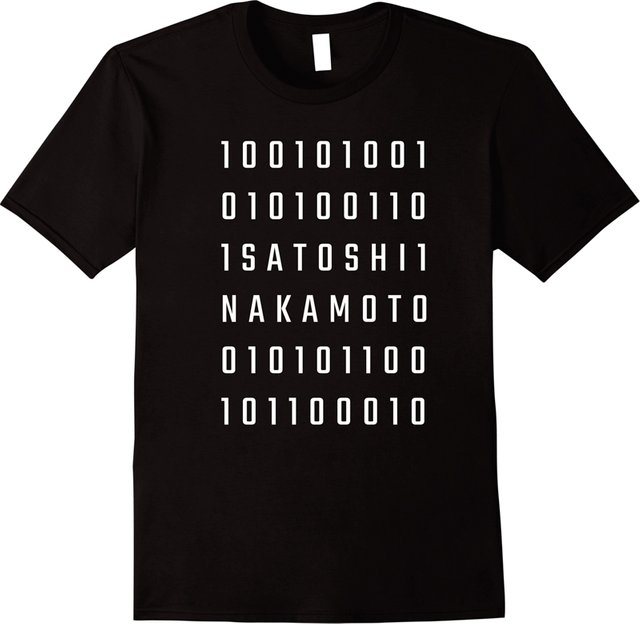 MAKE YOURSELF A GIFT.
If you like this design, share, upvote and comment.
I'll be posting more crypto tshirts. comment what coins you would like to see.
Work by @folkoff