TOKOIN AND ITS WAY OF ENSURING THE GROWTH OF MSMEs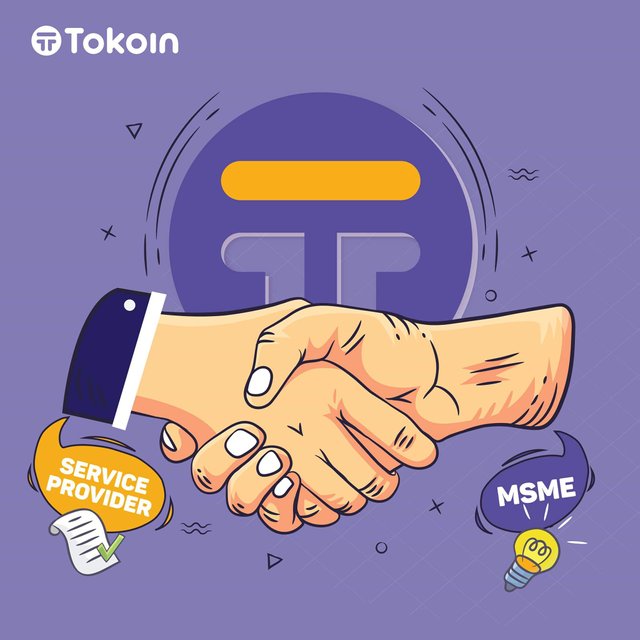 Everything made by man can come in different categories or forms be it technology-wise or otherwise and at one point in time will need more advancements. That is, the type of technologies that was in existence years back can't be compared with what is obtainable today; thus this shows that the world is evolving every day.
Also, anyone who tends not to be in accordance with or growing with what the world offers might end up losing out entirely. Talking about what the world offers; taking e-commerce platforms as a case scenario, they make the buying and selling of goods and services easy and convenient and can be carried out from anywhere or location although restrictions might still exist. Also, we have online gaming where casino games and other games come to the limelight.
Like earlier stated, constant improvement of platforms, industries etc is what keeps them valuable; with this in mind, imagine having a technology wherein all users can participate in for example e-commerce without any restrictions, thus one can agree that the e-commerce, in this case, has met the necessary advancements. This is one of the powerful opportunity within blockchain technology.
One might ask, where am I driving at? It is to open up our minds to what blockchain offers as well as what a platform known as TOKOIN aims to achieve with blockchain technology.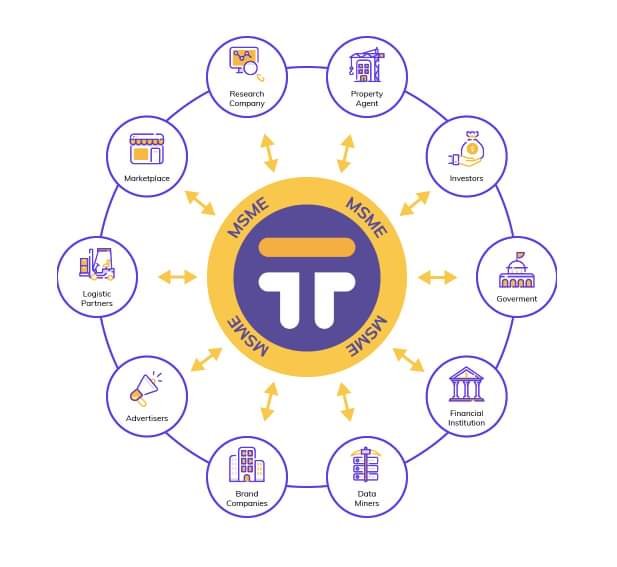 TOKOIN AND WHAT IT AIMS TO ACHIEVE
In order to know what Tokoin aims to achieve, it is worthy to know what led to its creation. This is true because, anyone who jumps into developing a project without having a clear mindset, goals and objectives will only end losing out in the long run.
So the simple truth is, Tokoin was built to improve the MSMEs ecosystem through solving the issues within thus making it suitable to contribute to the economy of scale.
One of the issues within the MSMEs ecosystem is unavailable data thus lacking the right expertise to carry out proper decision making which will yield more growth. Another is the high barrier to funding where service providers like Banks find it hard lending to MSMEs as they have the notion that they won't be able to pay up. In the same way, another huge issue limiting the growth of MSMEs is lack of reputation; this issue in question is caused by lack of trust thereby forming a huge barrier which limits the MSMEs from accessing the necessary support be it financial or otherwise.
From this brief on the issues surrounding the MSMEs ecosystem, it can be seen that with Tokoin taking a step to solve it shows the level of expertise within the platform.

What Tokoin Aims To Achieve
Tokoin is based on blockchain with the goal of creating a digital identity (Digital Business ID) which MSMEs can leverage on to have a reputation which will help in their endeavours. In order to ensure adequate growth of the MSMEs ecosystem, Tokoin offers an ecosystem which will have valuable partnerships etc.
Like earlier stated, Tokoin aims to offer MSMEs a digital identity; this digital identity will be made from business data which is gotten from users thus being valuable and secured with blockchain wherein it's being further converted into a marker which then acts as a trusted reputation the MSMEs can leverage on.
With Tokoin taking this step, it succeeds in making it possible for MSMEs to access the services which will cause the necessary growth.
How Tokoin Succeeds
Since reputation matter a lot, Tokoin team believes that by utilizing data from buying behaviours, business profiles and activities, the creation of a valuable asset will be made possible which will give rise to credibility scoring which is one of the most important factors required by service providers like Banks.
Also, since data is involved which comprises KYC data, that is to say, there is a need to ensure security. Thus with the Immutable nature of blockchain, all recorded data will be accounted for while Tokoin, in turn, adds value to it.
Furthermore, another step Tokoin took to ensure the growth of MSMEs is through the Introduction of business partners; through this, MSMEs will be able to have access to the needed services because they have an already built reputation and credibility.
CONCLUSION
Tokoin is a platform aiming to solve pressing issues within MSMEs which have been hampering its growth and positive contribution to the economy of scale.
Tokoin leverages blockchain to help MSMEs build the right reputation and credibility which will pave way for them towards accessing the needed services.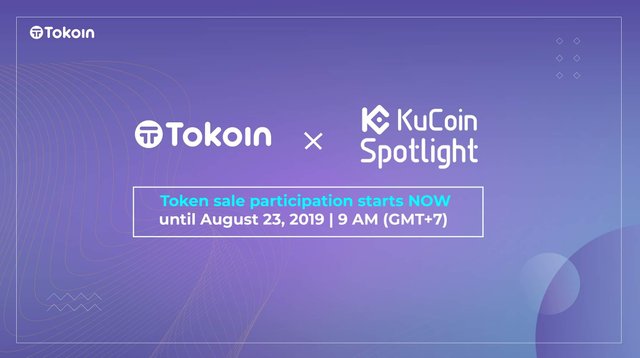 Furthermore, just like most upcoming blockchain projects, Tokoin is having an IEO which is due for 23rd August 2019 and will be taking place on Kucoin exchange.
KuCoin is seen as one of the biggest exchanges in this crypto space with a good track record of IEO success.
To know more about Tokoin IEO and what it entails, visit the link: https://www.kucoin.com/news/en-kucoin-spotlight-will-launch-tokoin-toko-on-august-23
MORE INFORMATION ABOUT TOKOIN CAN BE FOUND IN THE FOLLOWING LINKS
Website: https://www.tokoin.io
Whitepaper: https://www.tokoin.io/whitepaper/Whitepaper.pdf?id=05f5c9d62d22ae24ea82
One Pager: https://docsend.com/view/g26ja62
Quora: https://www.quora.com/profile/Tokoin-Official-1
Reddit: https://www.reddit.com/user/TokoinOfficial
Twitter: https://twitter.com/TokoinOfficial
Telegram: https://t.me/tokoinglobal
Medium: https://medium.com/@tokoin
Subreddit: https://www.reddit.com/r/tokoincommunity/
Author's Bitcointalk Username: Flezy
Author's Bitcointalk Profile Link: https://bitcointalk.org/index.php?action=profile;u=2187485