Cathay Pacific C.E.O.'s Resignation Shows China's Looming Power Over Hong Kong Unrest - The New York Times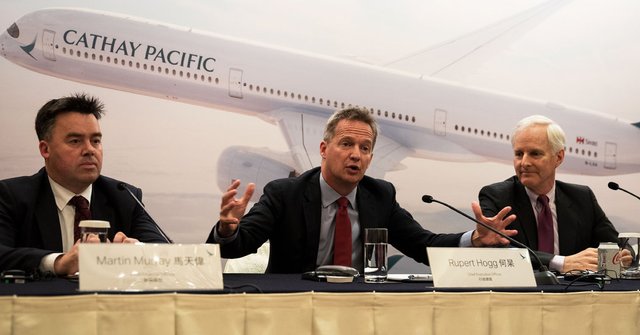 Click here to read source article from The New York Times
Summary
The departure of the executive, Rupert Hogg, illustrates Beijing's influence over global companies whose bottom lines depend upon access to the mainland.
My Thoughts
Damn... Anyone else here just in it for the 'tech'?
Quote of the Day
Forecasts may tell you a great deal about the forecaster; they tell you nothing about the future.
-Warren Buffet
Thank you for Reading!
This has been your crypto news update. Thank you so much for reading. I do my best to bring Steem the most up to date news. Please don't forget to leave your thoughts and comments below.
---