Facebook Crytocurrency:Libra

Have you all heard? Facebook is coming up with a Crytocurrency called Libra. It is proposed to be launched by 2020.Libra is a permissioned blockchain digital currency proposed by the American social media company Facebook..
The currency and network do not yet exist, and only rudimentary experimental code has been released.
The project, currency and transactions are to be managed and cryptographically entrusted to the Libra Association, a membership organization of companies from payment , technology, telecommunication, online marketplace and
venture capital , and nonprofits .
The plan is for the Libra token to be backed by financial assets such as a basket of currencies , and US Treasury securities in an attempt to avoid volatility . Facebook has announced that each of the partners will inject an initial US$10 million, so Libra has full asset backing on the day it opens.
Libra service partners, within the Libra Association, will create new Libra currency units based on demand. Libra currency units will be retired as they are redeemed for conventional currency.
Initial reconciliation of transactions will be performed at each service partner, and the blockchain's distributed ledger will be used for reconciliation between service partners. The intent is to help prevent everyone but members of the Libra Association from trying to extract and analyse data from the distributed ledger.
In contrast to cryptocurrencies such as bitcoin which use
permissionless blockchains , Libra is not decentralized, relying on trust in the Libra Association as "a de facto
central bank".
In September, Facebook announced that the reserve basket would be made up of: 50% United States dollar, 18% Euro , 14% Japanese yen, 11% Pound sterling and 7%
Singapore dollar.
Coding
The code for libra is written in Rust and published as
open source under the Apache License with the launch on 18 June 2019.
Elaine Ou, an opinion writer at Bloomberg News , tried
compiling and running the publicly released code for Libra. As supplied, the software did little more than allow fake coins to be put in a wallet; almost none of the functionality outlined in the white paper is implemented, including "major architectural features that have yet to be invented." Ou was surprised that Facebook "would release software in such a state."
Facebook established the Libra Association to oversee the currency, founded in Geneva , Switzerland.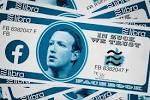 Payments:PayU
Technology and marketplaces : Facebook 's subsidiary
Calibra , Farfetch , Lyft, Spotify , Uber
Blockchain:Anchorage, Bison Trails, Coinbase , Xapo
Venture capital : Andreessen Horowitz , Breakthrough Initiatives , Ribbit Capital, Thrive Capital , Union Square Ventures
Nonprofit and multilateral organizations, and academic institutions: Creative Destruction Lab, Kiva , Mercy Corps , Women's World Banking
Seven other companies had been named as Libra Association members in the initial June 2019 announcement, but left before the first Libra meeting on 14 October 2019
Booking Holdings , eBay, Mastercard ,
Mercado Pago , PayPal , Stripe and Visa Inc. Visa chairman and CEO Alfred F. Kelly clarified in July that Visa had not joined, but had signed a nonbinding letter of intent; and that "no one has yet officially joined." He said that factors determining whether Visa would, in fact, join included "the ability of the association to satisfy all the requisite regulatory requirements."
Press coverage around the initial Libra announcement noted the absence of Apple Pay , Google Pay , Amazon and of any banks. Banking executives had been reluctant to join due to uncertainties surrounding regulation and feasibility of the scheme.
The association hopes to grow to 100 members with an equal vote, while Facebook expects to "maintain a leadership role through 2019".
Critics
The project has faced criticism and opposition from central banks. The use of a cryptocurrency and blockchain for the implementation has been questioned.
US regulatory response
US regulators and politicians expressed concerns close on the mid-2019 announcement. Maxine Waters , Chairperson of the United States House Committee on Financial Services Committee asked Facebook to halt the development and launch of Libra, citing a list of recent scandals and that "the cryptocurrency market currently lacks a clear regulatory framework". The U.S. House Committee on Financial Services Democrats sent a letter to Facebook asking the company to stop development of Libra, citing concerns of privacy, national security , trading, and monetary policy .
Jerome Powell, chair of the Federal Reserve , testified before Congress on 10 July that the Fed had "serious concerns" as to how Libra would deal with "money laundering, consumer protection and financial stability."
President Donald Trump tweeted on 12 July that "If Facebook and other companies want to become a bank, they must seek a new Banking Charter and become subject to all Banking Regulations."
US regulators contacted Visa, PayPal, Mastercard and Stripe, asking for a complete overview of how Libra would fit into their anti-money-laundering compliance programs.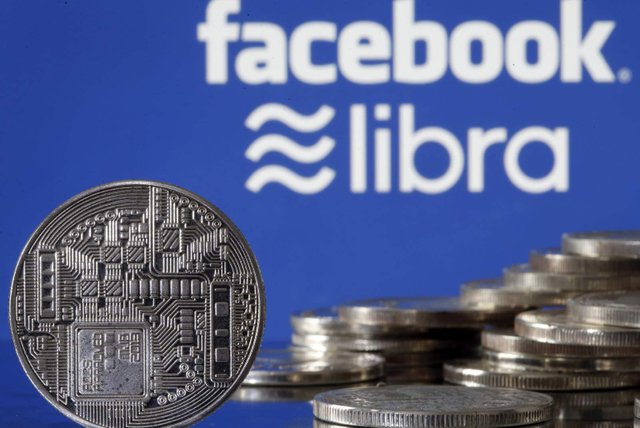 Digital wallet
Facebook plans to release a digital wallet called Calibra in 2020, made available in Messenger, WhatsApp, as well as in a standalone app. [3]
Move
Move is the Libra blockchain's proposed smart contract and custom transactions language. It is planned to be a
statically-typed programming language, compiled to
bytecode .
My Opinion
I think the Facebook Crytocurrency might not be a huge success. Facebook should make the Crytocurrency as a Social Media like Steemit because they are very good with social media and people can earn and sell on listed exchange market before making it a means of Payment..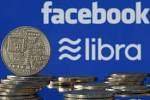 Disclaimer
Contents of this post are written from a source and by a good writer named Elijah. Spamming is disapproved
Posted using Partiko Android