The World of Cryptocurrency - Crypto Market on Red
Recently, some altcoins showing profitable trades while bitcoin still struggling for a month now. As I opened the coinmarketcap, it's a total bloodbath in the cryptoworld - it's almost 98% that were in red, it's like a hailstorm that was dropping from the sky. Cryptonians was used to this roller coaster ride and still hopeful for the coin's recovery. We see it in a positive way - Its high time to buy coins now while they are crashing and wait for it to rise again for us to sell it.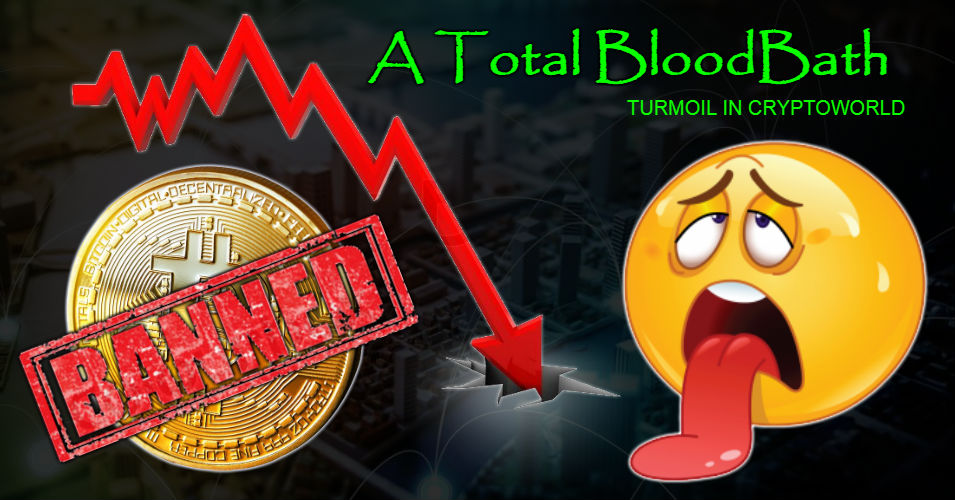 Some news that was circulating on the web that happened in South Korea that the government were doing what China did last year - they're trying to ban cryptocurrency trading and things like that and basically coinmarketcap removed all the south Korean exchanges from the market which dropped Ripple's market cap alone by 20 billion and a lot of other coins market caps as well. That caused a lot of FUD in the market and a lot of people were panicked selling and these resulted in a total bloodbath in the coinmarketcap.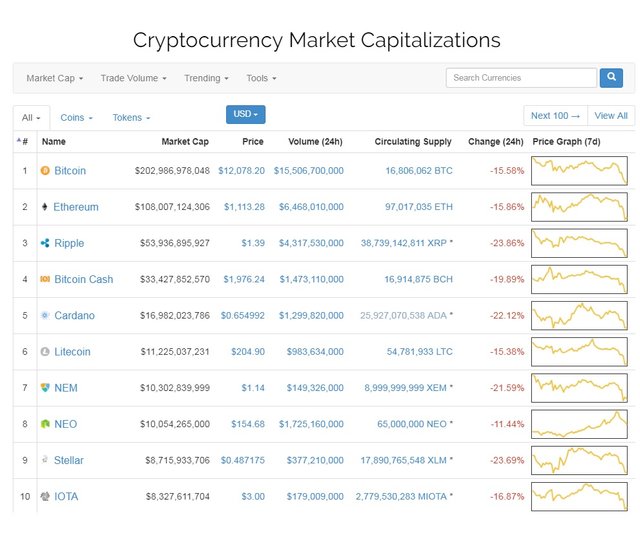 But as of now nothing is finalized upon this news, so I'll be looking to see South Korea to put in some regulations of this virtual coins and things will go on as usual - the same thing happened with China last year that they banned also the exchanges. South Korean crypto investors were in great turmoil but I am certain that these will not hinder our fellow cryptonians to stop engaging in cryptocurrency. Let's just hope that everything will be fine in the next few days.
---

---