Unusual HIVE Activity!?
As the crypto market surged upward in recent days, HIVE floundered, then entered an extremely volatile and artificial-looking trading pattern for the past 24 hours: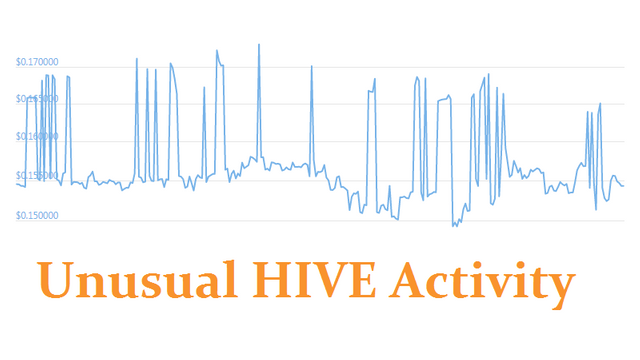 Unless there's a problem with the software, those instant 2 cent (13%) swings are actually happening. If they are, somebody could very well be making massive profits off those of us holding the currency.
The past week has been more typical for HIVE: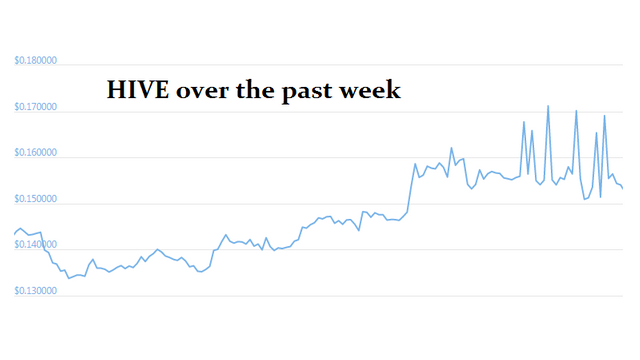 I won't speculate further on the origins of this unusual activity.
But I think it's important to document it and allow commentary and discussion.
HIVE appears to have fallen to an unfortunate position: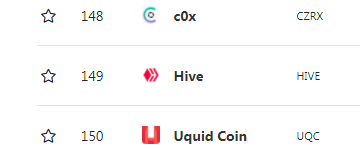 Let's hope things turn around soon.
But I must admit, I've employed that strategy for the past 3 years straight, and it's getting tired.
DRutter