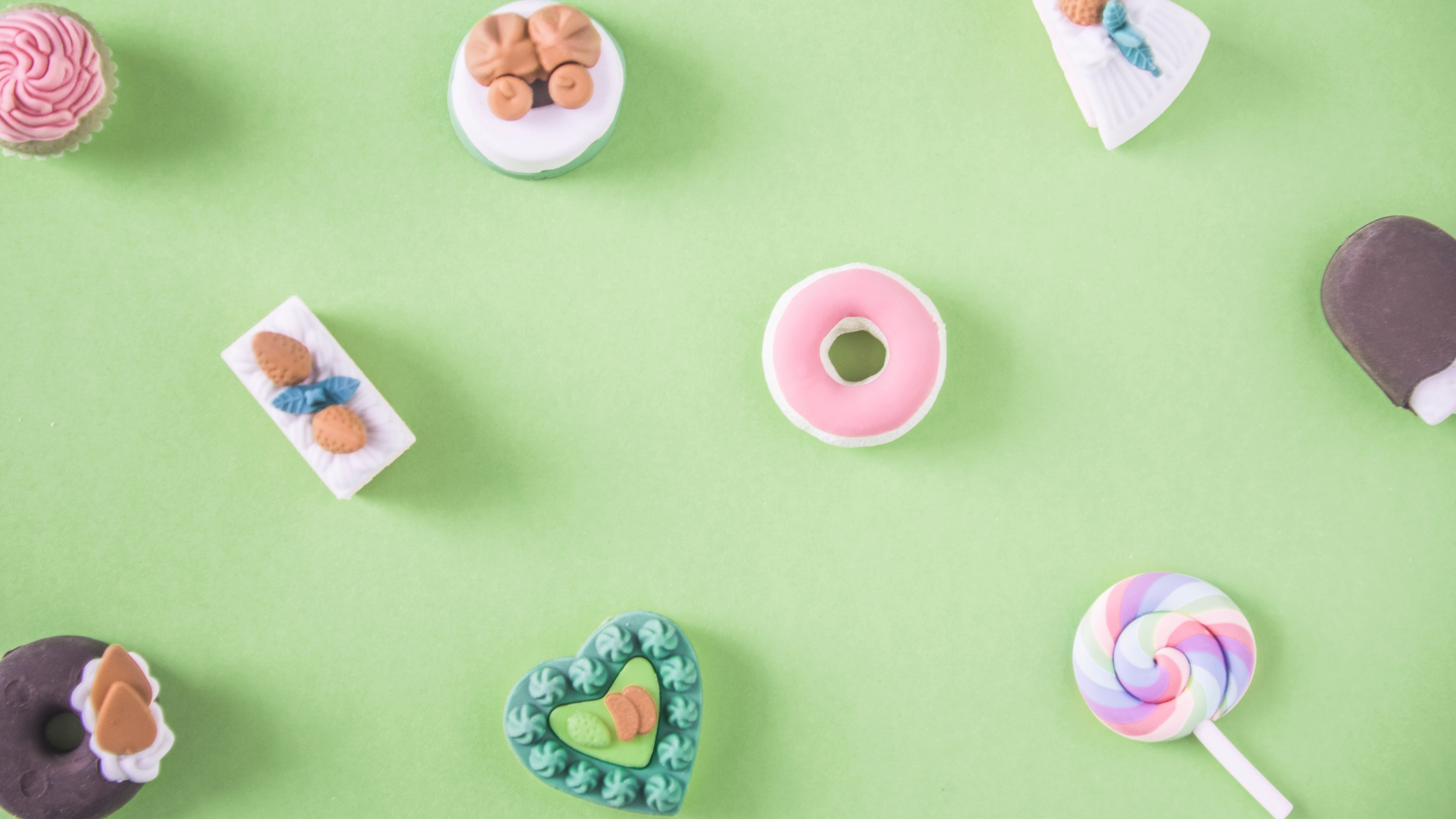 There's perhaps nothing more ridiculous than two billionaires trolling each other over who's smarter and wealthier. But that's exactly what happened this past week with billionaires Warren Buffett and Elon Musk. It all started on May 2, when Elon Musk took a potshot at Warren Buffett and his concept of investing in companies with huge "moats" to protect them. Then Warren Buffett took aim right back at Elon Musk at the big Berkshire Hathaway shareholder event later in the week, when he dared Elon Musk to take him on to see who could build the better candy business. (Buffett is a big investor in See's Candies)
However, it looks like Elon Musk got the last word in over the weekend, with a promise on Twitter to create cryptocandy as a way of showing Buffett who's the biggest, baddest billionaire of them all: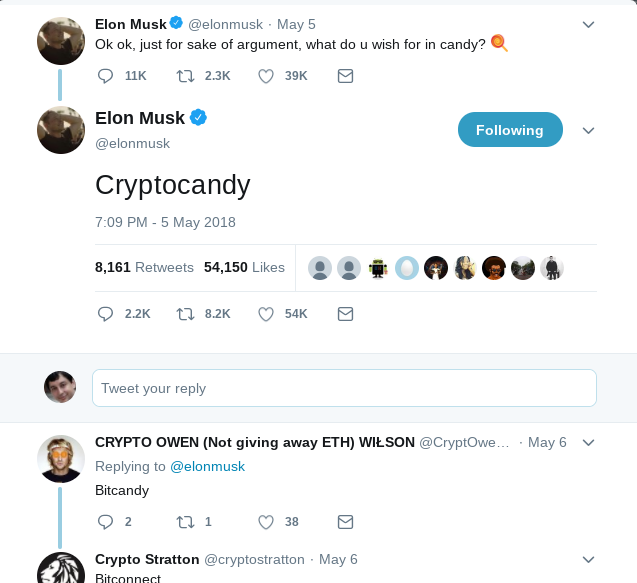 That, of course, happened after both 87-year-old Warren Buffett and 94-year-old Charlie Munger - the two insanely rich guys at the head of Berkshire Hathaway - mocked both Elon Musk and cryptocurrencies. Buffett predicted that "cryptocurrencies will come to bad endings", while Munger went so far as to call trading crypto the equivalent of "trading turds." (This is just a really polite way to call cryptos a pile of sh*t.)
"I like cryptocurrencies a lot less than you do. To me, it's just dementia. It's like somebody else is trading turds and you decide you can't be left out."
Anyway, the full story of the Musk-Buffett feud can be found here.
And Buffett is not the only rich guy Elon Musk has been taking on recently -- he also challenged Mark Zuckerberg over who knows more about artificial intelligence (AI). And Elon Musk has also taken on Wall Street speculators, daring them to try to short Tesla Motors.
---
CREDITS:
Cryptocandy photo by rawpixel on Unsplash
Elon Musk tweet via Twitter screengrab