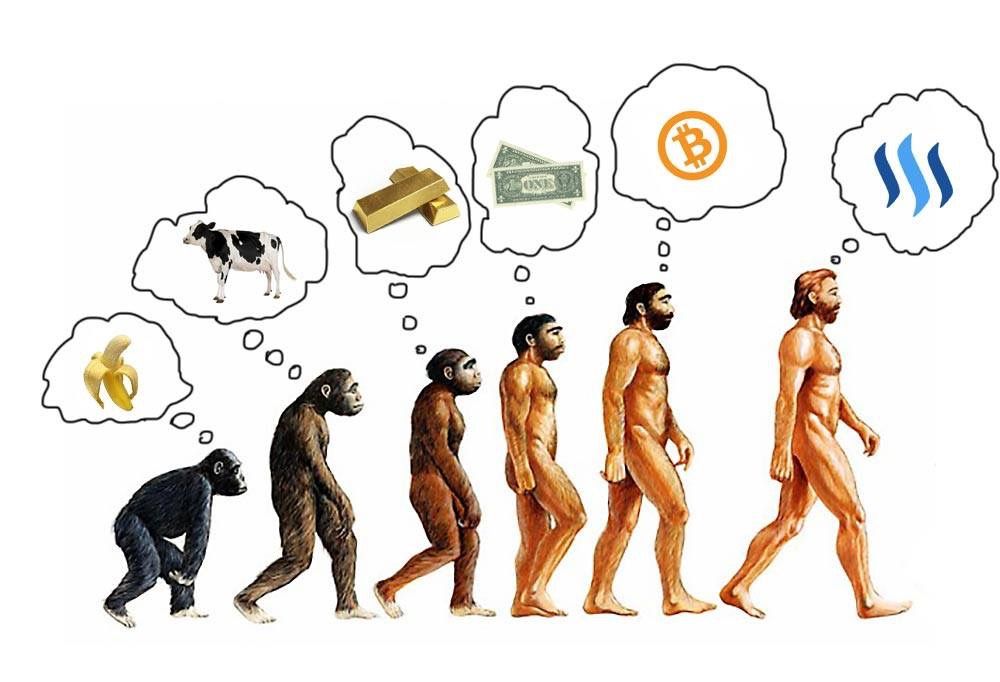 Steemit uses proof of brain!
How can I demonstrate this? Let me tell you a story.
When I was in grade 6 I would visit the downtown city library after school to read books and use the public internet access terminals. The computers and the dialup internet was slow, but this was before Video so web pages often hosted on lycos or geocities were simply hypertext.
This is where I learned HTML and taught myself how to build my own web pages by code. I hosted my web page on FortuneCity and to me, Steemit is as exciting if not so much more so than those days we're back then. The opportunity we have moving forward is incredibly fortunate.
Steemit is Hypertext + Blockchain with No fees and upvotes delegate new currency distribution. This incredible tool is an absolute must moving forward for anyone. A year ago I wanted to get 100 friends onto Steemit but I've managed to grow my Steemit school of minnows to over 30!
Comment one thing you have done with a Steemit or gotten out of Steemit. Have you sold any or bought Steem with Steem Dollars? Ever given any Steem away or done a contest? How does one demonstrate Proof of Brain , in your opinion?
Here on Steemit , you my dear reader are directly engaged with this post. Firstly by consuming the information. Secondly by upvoting, third by sharing the rewards. Fourth by resteeming, fifth by sharing on social media and sixth by Following @Darkflame for more!
Go through my steem posts and read , I have posted a lot of links and great information for any new Steemit user. I have documented my journey and I have also posted in various topics all along the way. I hope that you get value from my posts. Please forgive the short ones, and also the long ones, but your upvote means a lot to me.
I am not selling my Steem Dollars, or my Steem. I am powering up, my next goal 5000 to be a Dolphin. Your 100% upvotes help me achieve this, I am vested in the long term success of Steemit!
So what's in my brain tonight? Plans for 2018. Staying focused on the right things. I am taking care to have the right state of mind, as recently I have been exhausted which can make one feel over stressed. I will move into the new year with focus and clarity of purpose, and I hope to show you, not just tell you.
On December 31st 2017 the MPST tokens I have available on Waves for the pilot distribution will be counted and the sell orders removed. At the same time, 2000.00000000 MPST tokens will be put on sale for 0.012 BTC each, 500 of which will be under the MPST/WAVES pair. Remember that you need Waves for fees.
Support the MinersPost Crypto-Lounge by donating Bitcoin using Waves DEX. This digital token does not represent part ownership of the MinersPost and has no value except determined by the free market. Hold your MPST to exchange for MBITs in 2021, or post a sell order for your MPST on Waves over the next 3 years.
To facilitate the MinersPost CryptoLounge , Darkflame Studios film studios has created new DSC-USB devices for each Producer and patron who registers for a Darkflame Digital Portfolio. This membership token and access device is only 6mBTC and will be your basic hardware wallet for our network. Version 0.1 devices are limited, second edition 'Darkflame Studios Contract USB's coming Spring 2018.
Look forward to the Steemit SMT token launch that I have planned for 2018. Save up Steem Dollars so you can contribute to my Darkflame Studios Tower SmartMediaToken, details will be posted once that feature launches.
There's so much more I can talk about, read all my Steem posts! Leave great comments. I would love to hear your constructive feedback and any ideas you have for me. Thank you for your time and reading my "proof of Brain" for tonight. Happy Steeming my friends!!