Purchase and sell crypto at the best rate with ReleaseYourDigitalTalent's crypto checker tool
DISCLAIMER: Trading in cryptocurrencies involve substantial risk of loss and is NOT suitable for every investor. Any content on this site should not be relied upon as advice or misconstrued as providing recommendations of any kind. We are not investment advisors or analysts. Everything provided here is purely for informational and educational purposes.
Ever compared prices of crypto on different exchanges and noticed a fractional difference? The slight difference in price is often due the difference in buy and sell activity (trade volume) on each exchange. This implies that bigger exchanges with higher volumes will feature a more market-relevant price.
Investors often seek to take advantage of the usually negligible price differences in a bid to save a few bucks. This makes sense especially for bulk purchases where the amount saved is usually reasonable; but is it worth the time and efforts scouting hundreds of exchanges for the best deals?
For investors that wish to sell tokens, it is only logical to want to sell at the highest price. Again, scouting for the best prices may not afford users equal monetary gains for time spent. Hence, manually searching for exchanges with the best buy or sell orders is counter-productive.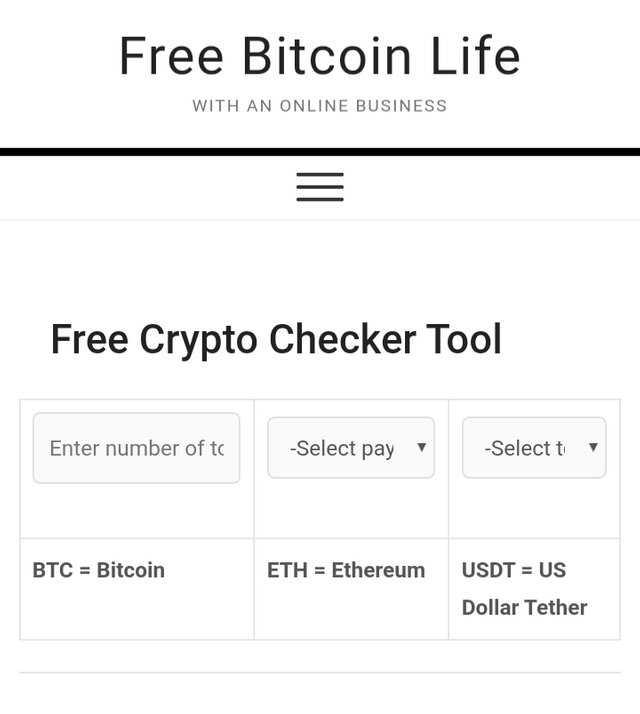 ReleaseYourDigitalTalent's free crypto checker tool allows users to enjoy decent profits on token purchases and sales by offering them the best prices available. The tool is synchronized with the top ten cryptocurrency exchanges by volume. It collects and compares data from each of them and recommends the exchange offering the best price. The crypto checker tool is relatively easy to use. All it requires is for the user to input the following parameters:
Amount of tokens
Payment type
Coin
The 'amount of tokens' is the number of tokens that the user wishes to purchase. The 'payment type' column allows the user to select the coin he is purchasing with. The 'coin' selection is the token or coin that the user intends to buy.
Here is an example of how to use the Free crypto tool checker in three steps:
Assuming you intend to purchase 500BNB coins with BTC, here's how to get the best possible deal using the crypto checker tool. The image below shows how to fill the 3 columns accordingly.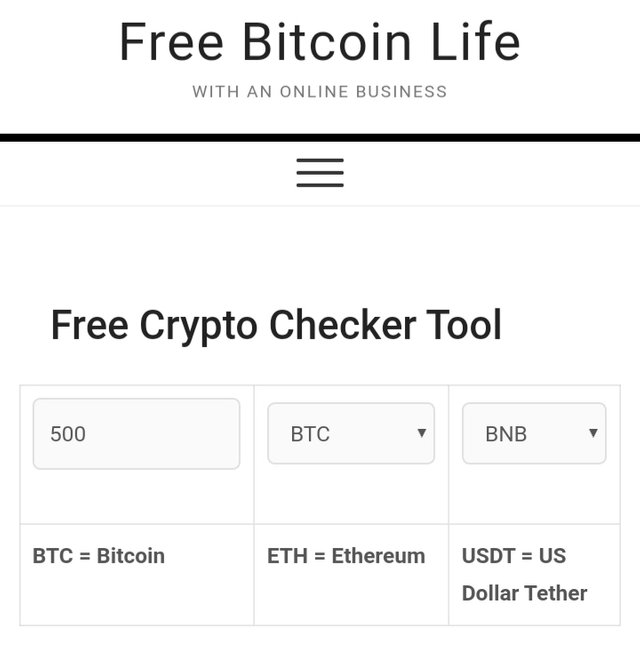 After filling them, click 'Choose'. A new page opens showing the prices of 500BNB in bitcoin from different top exchanges. They are ranked in ascending order of prices with the cheapest at the top. Here's what it looks like: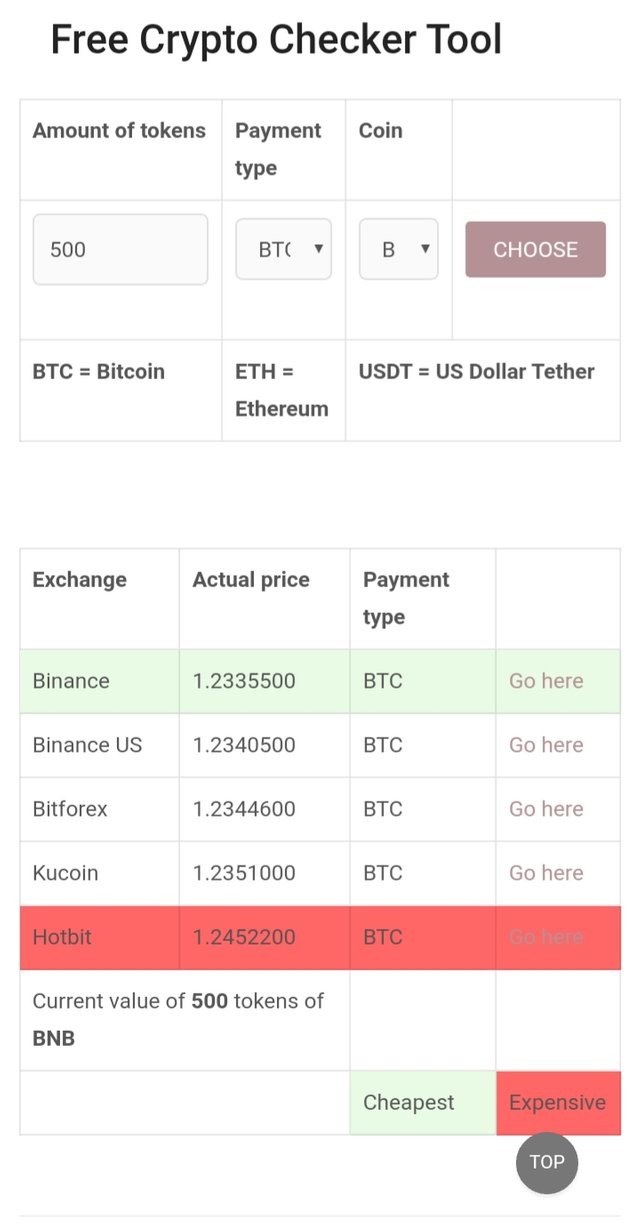 Clicking the 'Go here' option will redirect users to the selected exchange to carry out the transaction.
This simple and easy to use crypto checker tool has saved users a lot of money, myself included. I strongly recommend you check it out!
If you encountered any issues using the tool or have any questions concerning this, feel free to ask in the comment section below. Thanks!