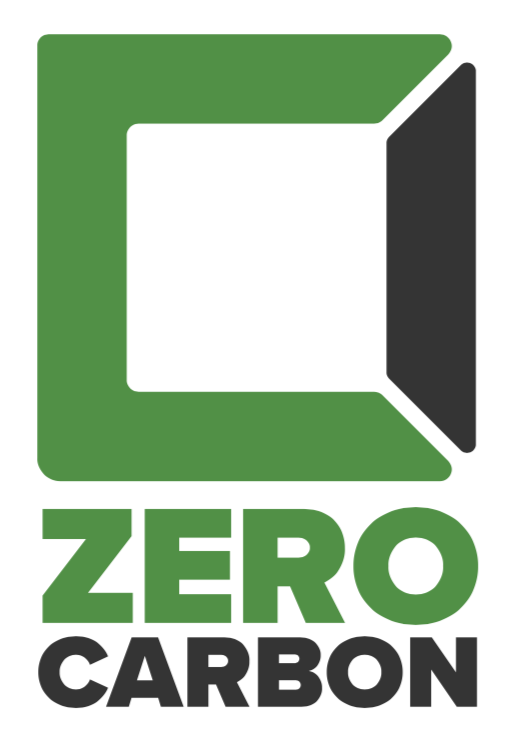 Let's face it, we should all be taking more of an interest in the climate and the way in which we are affecting it, but then you may be wondering why this should then involve the blockchain or cryptocurrency. Well, there is an easier explanation out there than you may be aware, and that explanation is something known as Zero Carbon which is seeking to unite both worlds in a way that is mutually beneficial for both, which can hardly be a bad thing.
zcc-ico.com
So, what exactly are the planning on offering?
What is Zero Carbon?
As the name suggests it is more of a project than anything else with its central focus being on climate change and what can be done to tackle it as quickly as possible. Of course, blockchain technology can be used in a number of industries and spheres, such as elections and healthcare, so the idea of using it in order to benefit the climate is certainly not too far removed from what has already been done before.
In order to help, they are looking at using blockchain technology to help individuals to obtain renewable energy sources that are at a substantially lower price to make things appear to be far more sustainable than before. The hope is that, by encouraging more people to switch to renewable energy sources, that it will have a knock-on effect for the climate and environment in general.
The main thing is that it is a zero carbon energy source, so this can even come from fossil fuels which is a bit of a surprise when you think about it. However, the main aim is in reducing costs and moving people towards energy resources that are indeed better for the general climate.
The Technical Aspect of the project
The Zero Carbon project is going to be using a token called Energis, and to get a better understanding of the way in which it works from a technical perspective, we can look at the cycle that is going to occur when you decide to use their service and cryptocurrency.
Built via the Ethereum platform, it is going to make full use of Smart Contracts in order to link both energy suppliers and consumers together in a brand new way. The consumers are rewarded for taking action and, as a result, obtain Energis tokens. They can then sell them via third-party exchanges with the zero carbon energy suppliers then buying tokens to gain access to the consumers. The relationship between both sides is confirmed with the Smart Contract which can obviously not be changed by anybody and it provides a sense of solidity between both parties.
The fact that they are using Ethereum is also going to mean that the platform itself is going to be stable and able to be scaled up should they manage to get a substantial number of households to use their service while being given rewards that can reach as much as 70%.
There is also the idea of complete transparency, so different suppliers have to be honest with what they are offering with the consumer then holding the power as to who they will choose. When they do this, they simply complete the Smart Contract and everything will then kick into action.
The Advantages of Zero Carbon
There are a number of advantages associated with the project and just being aware of them could help sway things in your favor for potentially investing in the ICO.
First, anything that is claiming to help the climate is hot right now, so that alone can help to bring in a certain part of the market nevermind the difference that receiving rewards is going to have on it all. It makes people feel good about what they are doing, and it does mean there is the potential for this approach to really take off and succeed. Also, by using this technology, it allows people to potentially grow their investment if they do not then go ahead and sell the tokens immediately. The ability to do this, while still helping to save the planet is rather cool.
The Financial Aspect and the ICO
There will be a total of 240,000,000 tokens created for the entire project with this being the absolute upper limit. A grand total of 121,330,000 tokens will be made available for sale representing just over 50%. There is also a hard and soft cap in place for the ICO with the soft cap set at $2,000,000 while the hard cap is $20,000,000.
Also, if you are a US resident then you will not be allowed to purchase tokens in the ICO while there are a number of other countries that are restricted from taking part and purchasing those tokens at any point.
During the ICO, the price is going to be set at 1 ENERGIS equating to $0.20 providing you with an insight into how they value the project. They also state that any remaining tokens after the reserve token sale will be destroyed to then create the actual overall cap for the project.
Overall Conclusion About Zero Carbon and the ICO
There can be little doubt that the project itself has merit and if they are able to encourage more people to switch to a better form of energy, then they will have achieved their goals. This project should prove to be easier to encourage people to move over and sign up to the platform than so many of the other blockchain ideas out there as they do have a relatively unique perspective that should attract users and investors.
As a result of this, it will be easy to see why investing in this project during the ICO could prove to be rather worthwhile on your part. Their roadmap is clearly set out, they have a strong team behind them with experience in key areas, and you can see how energy suppliers would be keen to sign up in order to open themselves to a new market.
Website: zcc-ico.com
ANN Thread: https://bitcointalk.org/index.php?topic=3396140.0
Bounty thread: https://bitcointalk.org/index.php?topic=3406822.0
Telegram: https://t.me/ZeroCarbonProject