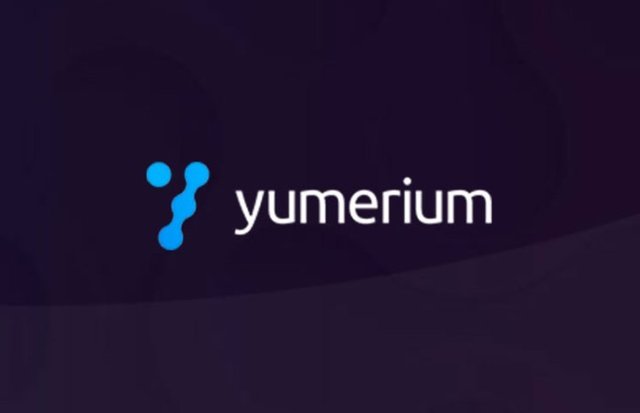 The Yumerium ICO is scheduled to start shortly.
http://www.yumerium.com/tokensales
If we are honest, the online gaming platforms are the ideal ground for blockchain technology and cryptocurrency to thrive. After all, it stops any issues connected to exchanging money as they can use a central currency without exchange rates while there is a general acceptance that those that are involved in that kind of market are already up to date with the latest advances in general technology.
So, with that in mind, we can perhaps introduce you to Yumerium as that is the exact industry that they are aiming to work their way into, and they have high hopes of being able to grab a substantial share of what is a burgeoning market. However, if you think that this could very well be an ICO that you might want to invest in, then perhaps hold on to see what this offering is all about.
What is Yumerium?
As we said, the new blockchain based project is a gaming platform but there are various rather specific points to make about what they are offering to individuals that sign up to their platform. In fact, they state that individuals are able to earn tokens by not only playing games, but also reviewing them for the platform and also sharing the games that they simply love to play with others that are all part of the network.
They aim to encourage developers to bring their games onto the platform with them then being allocated space on what they refer to as the 'seeding fund' whereby tokens are used as an incentive to bring new gamers onto the network. The gamers then get their own rewards by spreading news about the game to others, so the hope is that developers will see the potential for exponential growth in what is a very controlled manner.
The Technical Aspect
Looking at it from a technical aspect, then the action that is completed by the user is placed on the blockchain with it then being verified as having occurred leading to the transfer of tokens. The exact number of tokens for a certain action is established via a Smart Contract with absolute transparency linked to the actions.
Furthermore, they are using the Ethereum platform as the basis of their product with this ultimately bringing into play the anti-fraud measures that are in place along with the ability to scale the enterprise as more games are brought onto the network. Also, there is a stability associated with the Ethereum platform that will also prove to be useful since this gives confidence to both gamers as well as developers to use Yumerium.
In addition, by using blockchain technology, it allows for a larger number of transactions to take place between users without putting pressure on the entire framework. People are also able to remain anonymous at all times, and with it being an ERC20 token, they can even use any Ethereum based wallet to receive and send their tokens whether they are being rewarded for their actions or paying for game time.
The Advantages of Yumerium
There are a number of advantages associated with the platform, and this applies no matter which side of the fence you find yourself sitting on. For example, the seeding fund aspect will prove to be useful for developers who are perhaps slightly uncertain as to how they are able to draw in more players to their game. Also, by being able to earn tokens through simple actions, it also stands to reason that people will be drawn to the platform thanks to the ease with which they can make progress.
However, it is certainly the case that the anonymity that comes with the blockchain will be important as gamers generally want to be known by a different name, or character, so this fits in perfectly with their current mind-set.
The Financial Aspect and the ICO
From a financial perspective, there is a considerable amount of information out there surrounding the ICO that ultimately provides us with a better insight into the potential of the company. However, we first of all need to say that people in both the United States and China are barred from taking part in the ICO, this is the same for most token sales at the moment due to regulations.
That being said, they have noted that they are able to accept not only ETH, but also BTC and fiat currencies for the ICO. Also, there is a hard cap in place of 500,000,000 YUM which accounts for 50% of the total number of tokens that are going to be minted for this project. They do also have bonuses in place for the ICO, with it following normal lines of diminishing over time, so you need to get in early to make the best of it.
During the ICO, they have also stated that there will be an exchange price of 1 YUM equating to $0.1, which gives you an idea of what they are hoping to achieve through this funding section.
Conclusion About Yumerium and the ICO
The difficulty that the people behind the platform are going to have is all to do with their ability to draw in developers onto their platform at the outset. Yes, the seeding fund is going to help and may be able to sway the mind of some of those that are concerned about its future, but they still need to seal the deal and get them on-board.
Of course, using the players to spread the news about the games will work well as it follows a tried and trusted method that pretty much guarantees you getting results, so there should be no issue in that respect.
The good thing about the ICO is that there doesn't appear to be any mention of a minimum investment figure, so you can just dip your toe in the water if you are not fully convinced about the potential. However, just think about the size of the gaming market and what could happen if they were able to get even just a small percentage of the market because that could have a huge impact on the value of the company and the token at large. If that sounds promising, then you probably have nothing to lose with the ICO.
Website: http://www.yumerium.com/tokensales
ANN Thread: https://bitcointalk.org/index.php?topic=3272290.new#new
Bounty thread: https://bitcointalk.org/index.php?topic=3276979.0
Telegram: https://t.me/joinchat/H5o7EE7ncnHvSXJJYWSLYg
Check my other ICO Reviews:
https://steemit.com/crypto/@dan90/bitpenta-ico-review
https://steemit.com/crypto/@dan90/bitrewards-ico-review
https://steemit.com/crypto/@dan90/otppay-ico-review