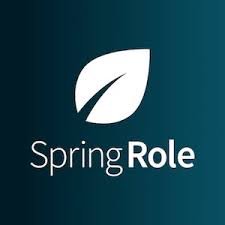 Springrole is a blockchain based platform that is seeking to resolve what it sees as being an issue with dealing with staff within the realm of running a company. They state that the way in which people are hired is flawed leading to the best candidates often missing out and someone who is less well qualified being able to effectively sneak into the position.
Clearly, this is something that has to be changed, and that is where this company is planning on making a difference. But then, how will the company be able to turn things around and make it fairer when it comes to the hiring of people? Understanding that is going to be the key when it comes to deciding as to whether or not you should invest in their ICO.
What is Springrole?
https://springrole.com
As Springrole deals primarily with the hiring of staff, we should perhaps then view it as being a recruitment platform. They have compiled a significant amount of data which they claim shows that around 1 in ever 2 jobs are not being filled with the correct people. This means the people with the perfect qualifications are missing out while the institutions are also losing out since people are not going to be up to the standards that they could have working for them.
Not only that, but they also noted that around 1 in every 3 jobs were filled on the back of individuals forming a small network, so once again the correct candidates are just not getting a chance.
They state that they are going to make the recruitment process more open and fair than before, which does sound as if it could be beneficial to all parties involved.
The Technical Aspect of Springrole
When we look closer at the way in which this project is going to run, then we see that the concept is for candidates to create their CV and to place it on the blockchain. This means it can then be viewed at any time by a company who can search for people that fit into what they are actively searching for.
The individual user can complete their profile and fill it with all of the relevant information which is then made available to other users on the platform. There is then incorporated into the algorithm which they state will be able to then provide people with job openings that fit in with their experience and qualifications making it easier for the individual to apply for the correct position.
Furthermore, they also claim that key information such as work experience and the educational facility that they went to is verified in advance so companies know that they can trust what the individual is saying. It is only after this verification process that the details of the individual can then be added to the blockchain.
They also state that their platform is fully decentralized, and it is also being built on the Ethereum platform which does have a number of benefits associated with it. Users can look forward to a platform that is not only stable but also able to grow without the core of the platform being affected in a negative manner.
The token that is created is also going to act as the fuel for the entire platform. People will earn tokens by referring people and helping to build the platform in general. This helps to build the power of the token and will increase its value as the platform grows in size.
The Advantages of Using Springrole
Perhaps the main advantage of using the new platform is that it does appear as if it can provide a more balanced and honest approach to the recruitment process. The verification of different credentials should also prove to be quite useful since it does remove the issue of trust that can surround different resumes. Overall, it looks as if it could be a good way of using the blockchain technology that is currently available especially with it working on a trust basis.
The Financial Aspect and the ICO
Looking at the financial side of things and the ICO provides us with an insight into how the creators perceive the company and the potential value that will be attributed to it. The first thing to note is that they plan on minting a total of 10 billion coins which really is a significant number. However, there will only be 25% of them on sale during the ICO but that still equates to 2.5 billion tokens.
They are going to be able to accept both BTC and ETH during the ICO and they have also set an exchange price during this period which equates to 1 SPRING in exchange for 0.00002 ETH. They have stated that it is their aim to reach a soft cap of 20,965 ETH during this phase and there is no mention of there being a minimum investment figure to be aware of.
Overall Conclusion About Springrole and the ICO
What they are aiming to do with their project is admirable, and if they can guarantee that the verification process works then you can see why companies would switch to this platform for their hiring of staff. However, as with most projects, getting companies to move across is going to prove to be the hardest part and if they can create the correct marketing plan then it could prove to be a success.
So, from an investment point of view, this is a project that does have potential as their product is different from what is already out there and what they are planning on doing really does make so much sense. There are various advantages associated with it and that will prove to be the key to the future of the project making this something that is worth considering investing in as there is a very good chance that you could very well manage to make a profit in a relatively short period of time.
Website: https://springrole.com
Telegram: https://t.me/springrole
ANN thread: https://bitcointalk.org/index.php?topic=3556999.new#new
Bounty thread: https://bitcointalk.org/index.php?topic=3602729.0
Bitcointalk user: danbitcoin1
Check my other ICO Reviews:
https://steemit.com/crypto/@dan90/casper-ico-review
https://steemit.com/crypto/@dan90/localcoinswap-ico-review
https://steemit.com/crypto/@dan90/digital-ticks-ico-review