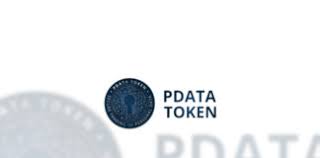 The PData ICO presale has just 25 days left, with a 20% bonus still on offer.
Offering personal data online is something that is now regarded as being fraught with a whole host of dangers. However, the trade in this information is still highly sought after, so a solution that is able to make the transfer of personal data more secure is certainly going to be welcomed by the industry. That is where Pdata comes into its own as this company is seeking to use blockchain technology to help in the transfer of that personal data.
What is Pdata?
https://opiria.io
The company behind all of this is called Opiria, and it is their intention to build a platform that specifically allows individuals and companies to trade this kind of information on the Internet. In order to do this, the companies that are purchasing the information will use the token that has been created by the company. It also means that the individuals will be in a position to decide on the information that is being given to which company offering a new sense of control that is often lacking in other resources.
In other words, nothing that is being offered here is any different to other opportunities on the blockchain, but by focusing specifically on personal data and the trading of it, this will allow the company offering the platform to really tailor their service to ultimately provide the perfect platform for the needs of both sides of the equation.
The project also has the major benefit of being started by an actual company that has an existing product- a rarity amongst ICOs recently.
The Technical Aspect of Pdata
The technical side of this cryptocurrency is also easy to follow as it is simply an exchange of digital currency for information via the blockchain. The company has previous experience in dealing with personal data and have also created apps for both Android as well as Apple that go along these lines. Also, users have previously been paid for their information in fiat currencies, so the move to offering a digital currency as a payment method is not exactly a surprise.
They state how so many individuals will allow companies to use their information, which is then sold onto other companies, without even being aware that they are doing so. This will then lead to them being bombarded with all kinds of things, and they have not had anything positive out of it.
Based on the Ethereum platform, they have the intention of revolutionizing the way in which data is sold and traded online. Operating as a central marketplace, they will remove the middleman from the equation with there being a clear-cut trade between both parties. Ultimately, it leads to more clarity as well as security as both sides are aware of the anti-fraud measures available via the blockchain since the information is stored anonymously on the blockchain ready to be moved across after the transfer of tokens.
With the ICO being on the Ethereum network that ofcourse means that the token will be an ERC20 token so you'll be able to store it in any compatible wallet.
The Advantages of Pdata
Pdata has a number of rather clear advantages associated with it, and it is worth looking at them to then help with the decision as to whether or not you should invest in the ICO.
The company states that their approach will allow the consumer to maintain control over their data as well as being compensated for it at the same time. Also, businesses are able to quickly identify the data that they wish to have and who has that available via a database. It allows them to pinpoint individuals according to a range of criteria leading to them receiving better results than they could have previously hoped for.
However, perhaps the key part is the transparency aspect. This alone will increase confidence in the platform leading to increasing the value of the token. When you consider that the parent company already has international companies using their existing services, then it does show the very real potential surrounding this particular launch.
The Financial Aspect and the ICO
You can find full details of the token sale in their whitepaper. They plan to create a total of 750 million tokens priced at $0.1 each. They're initially having a private sale for large investors with a minimum purchase amount of $50k, this private sale has a cap of $5 million. The public presale starts on the 10th of April and ends on the 20th of April, there will be a 20% bonus for those investing over $5k.
The main token sale runs from the 21st of April until the 21st of May.
The total hardcap will be $35 million. BTC,ETH and XRP are the cryptocurrencies that you'll need to purchase your tokens with.
Conclusion About Pdata
So, is this cryptocurrency one that you should be paying attention to? Well, forget about making that call due to the information on the ICO as that is just not going to help. Instead, look at the fact that they are already operational in this exact industry and the only difference with this approach is using a digital token as opposed to a fiat currency. Also, they do have brands such as BMW and GM to name only two, so they mus be doing something right.
With this cryptocurrency, you need to purely go on instinct and whether or not they have a product, or service, that has the potential to go places. In this instance, you have to say that they do tick all of the boxes thanks to their track record. You will not find it too difficult to determine that it is going to be easier for them to replicate their success in this way as opposed to a company that is just starting out.
Overall, this is one altcoin that you need to be keeping your eye on because it does have the potential to really go places. They already have the customer base thanks to their pre-existing business, and the only potential problem is the concern as to how many customers will be happy to switch over to this new digital version. If they can convince people to do this, then they could very well become one of the more dominant cryptocurrencies that are operating within this particular market.
Check out further details about the project on their website and in their whitepaper.
Website: https://opiria.io
Whitepaper: https://opiria.io/static/docs/Opiria-PDATA-Whitepaper.pdf
Telegram: https://t.me/pdatatoken
My post on icosjudged: https://icosjudged.com/pdata-ico-review/
Check my Telegram channel for ICO announcements:
https://t.me/cryptoicocoinnews