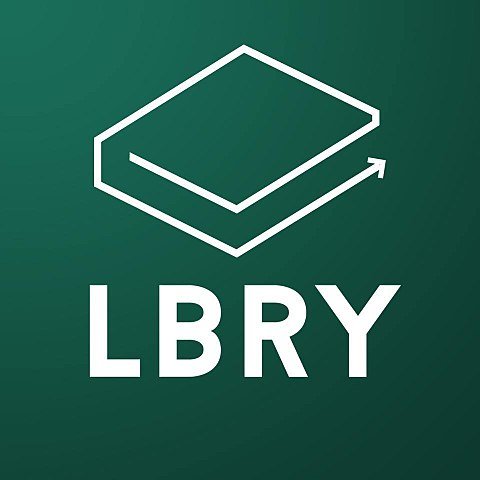 Source
---
A new version of the LBRY app has just been released and it comes with some much needed new features. I've got to say that I'm excited for this new release, since it greatly improves the way you can view text-based content. The entire app also just feels smoother to work with, probably due to a complete overhaul of the daemon.
Check out my LBRY Overview Post to learn more about this decentralized content marketplace!
---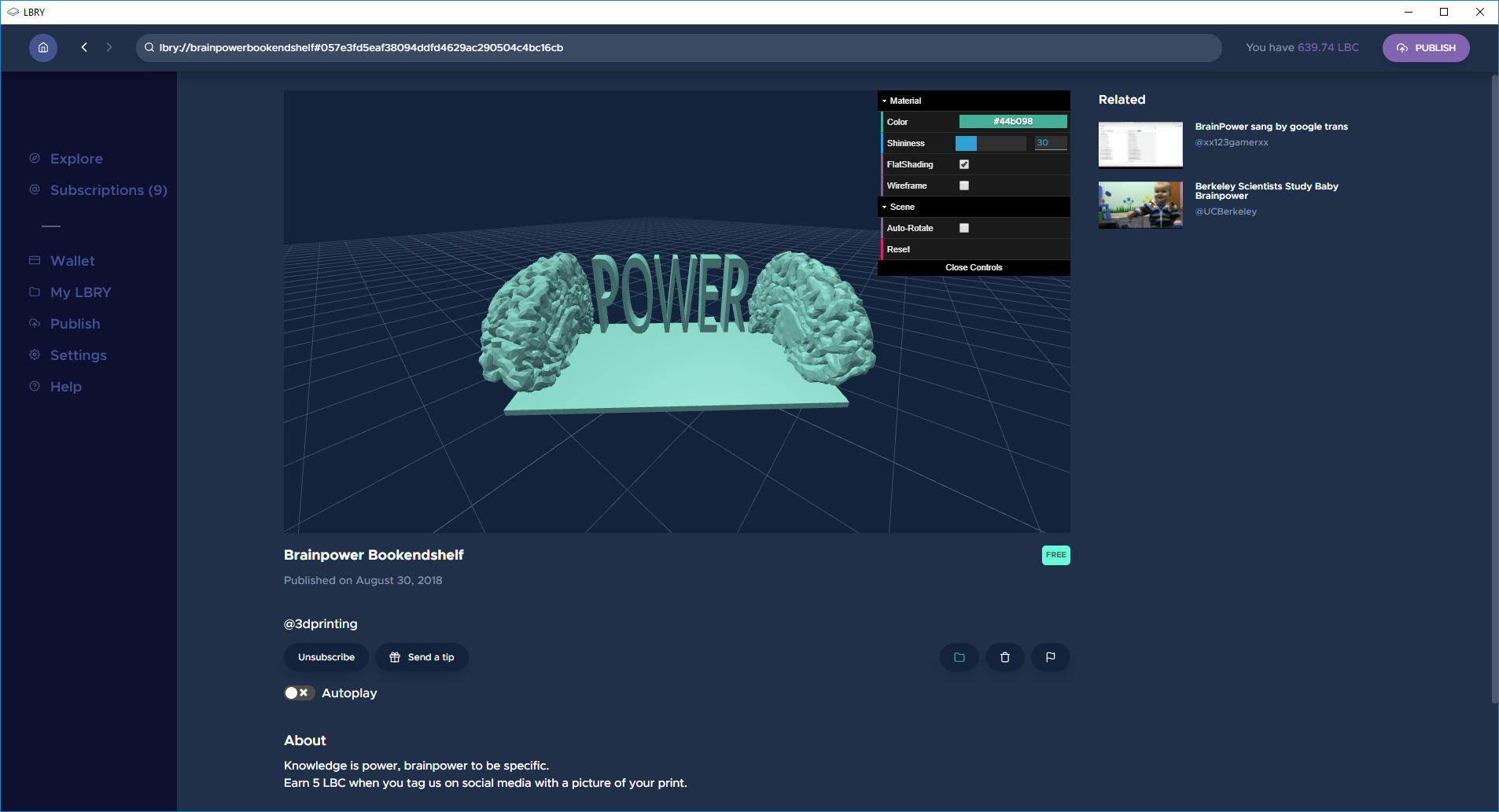 ---
LBRY now features a built-in 3D object viewer, adding to the types of files that can be viewed within the app itself. Some LBRY users are selling 3D models intended for 3D printing, so this is certainly a welcome feature.
The search function seems to be a little bit improved, I remember it not being the best when I first tried out the app. Now you also have a sidebar next to each video with suggested content. Kind of similar to what you see on Youtube, I really like this approach, since it's a good way to feature different creators. Currently, the number of creators on LBRY is limited, so the suggested content might not be perfect just yet.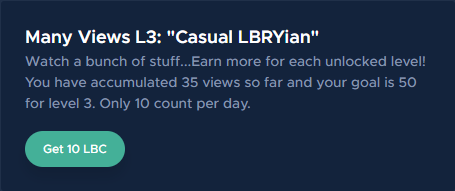 New reward tiers have been added into their multi-level reward system. Now you can earn even more LBRY credits, by just watching other people's content. Keep in mind that you can easily earn over 100 LBC credits (0.001 BTC) by just using the app.
Something that was really missing from the app was the option to encrypt your wallet. I'm extremely happy that they've implemented that in this version. You can now easily encrypt all your existing wallets from within the LBRY app.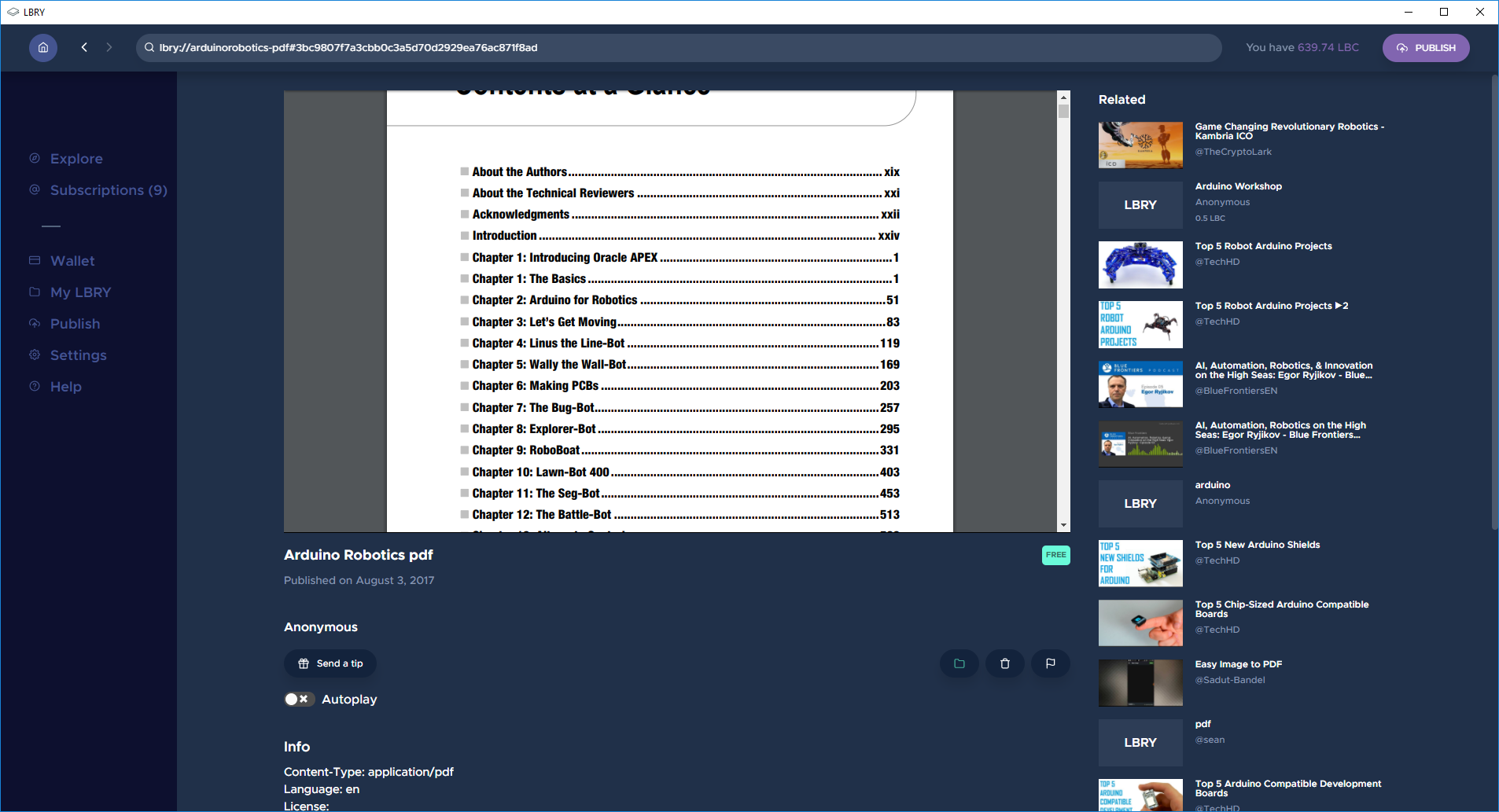 Document formats, such as PDF, docx & HTML are now displayed much better within the app. It's possible to read the entire content of documents within the LBRY app. Code formatting for programming languages has also been added, so now you can view source files with proper formatting.
---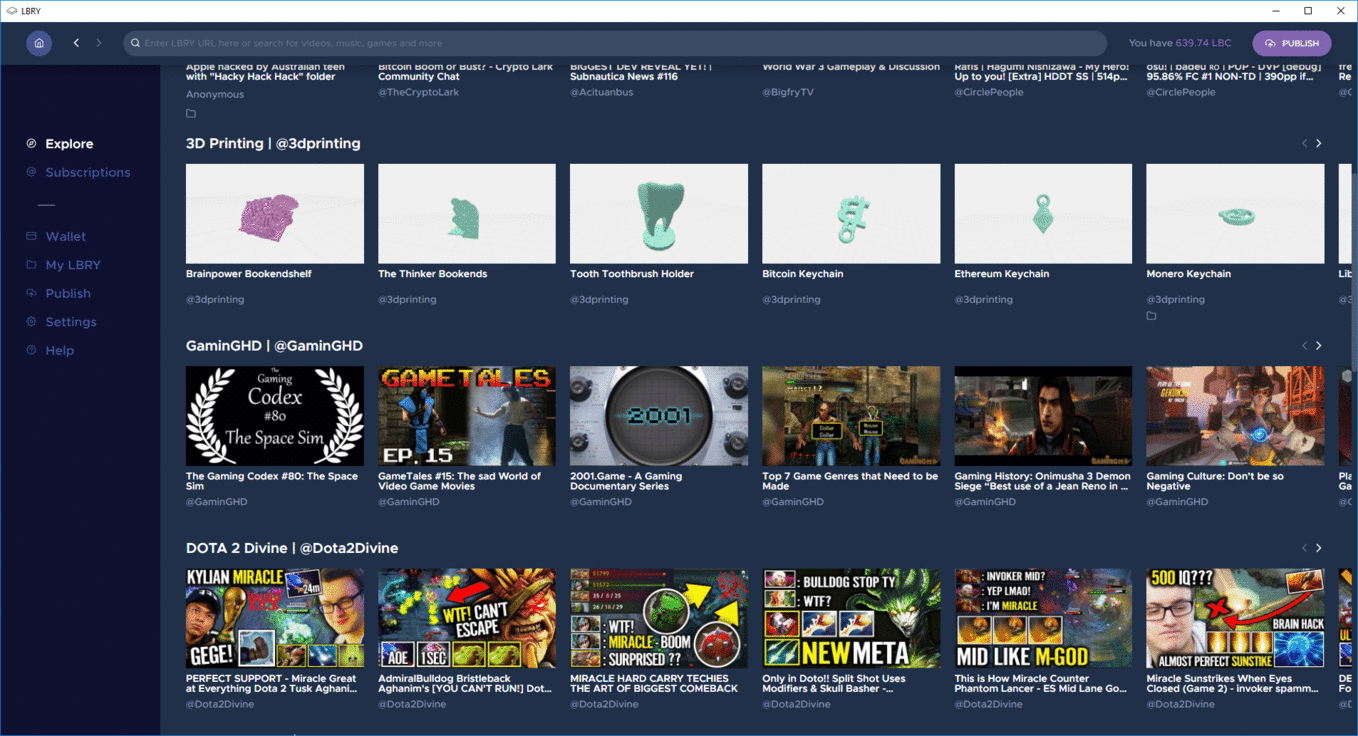 ---
The LBRY development team has been issuing new releases very regularly, which gives me cause to be very optimistic for LBRY's future. The fact that they are implementing features to improve content visibility, makes me very happy as a content creator. If your content's visibility is determined by fair algorithms, it could prove to be a lot more equal than something like Steem, for example.
There's no reason why you shouldn't cross-post your video content to LBRY, I've already seen a couple of popular Youtubers import their entire channel in LBRY, such as David Pakman for example. I might start cross-posting my Steemit articles there too, just to serve as a public backup.
What I would really like to see being worked on next, is a better web interface for content on LBRY. There is already a very minimalist web interface, called spee.ch, which could be improved upon.
---
All images (except the first one) are screenshots of the new LBRY app
---
The 4 links above are referral links and support this blog
---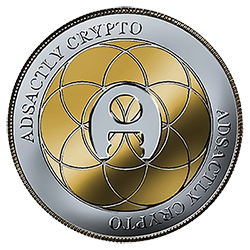 @adsactly
---