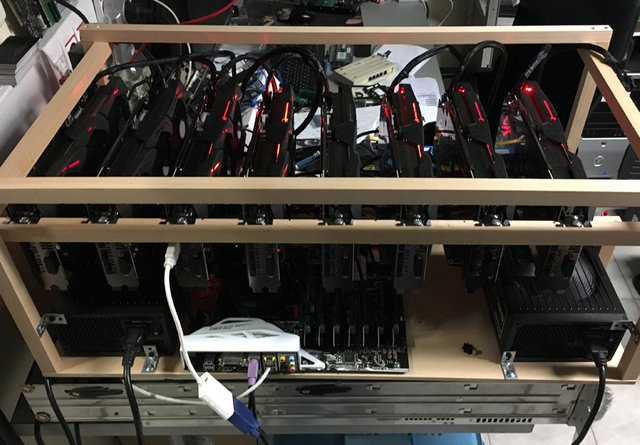 GPU mining rigs with 6x video cards are so old school nowadays, people are building 7x and 8x rigs already in order to get even better mining power density for the unit of space that the rig takes. There aren't that many motherboards available that can run more than six video cards, but there are few like Asus Prime Z270-A for example. This particular motherboard has 7x PCI-E slots and two M.2 slots for SSDs that can be converted to PCI-E connectors for additional video cards.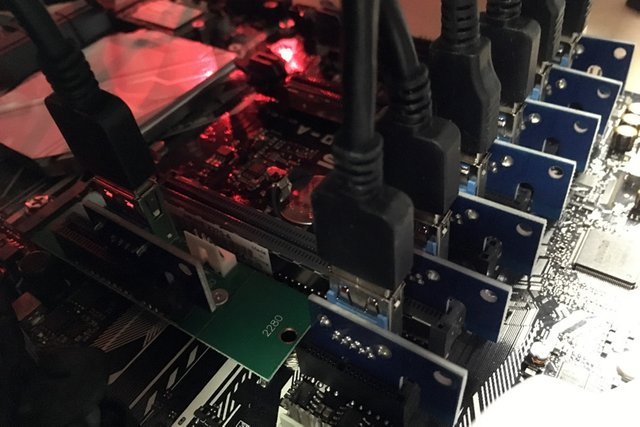 So 7x GPUs out of the box, and adding a cheap M.2 to the PCI-Express adapter inserted to one of the two M.2 slots you can get support for an 8th card that will work. Unfortunately inserting one more adapter in the second M.2 slot does not help in actually getting 9 video cards to work with this motherboard, so the limit is maximum 8. Not that 8 video cards is bad, but 9 would've been even better in a single mining rig.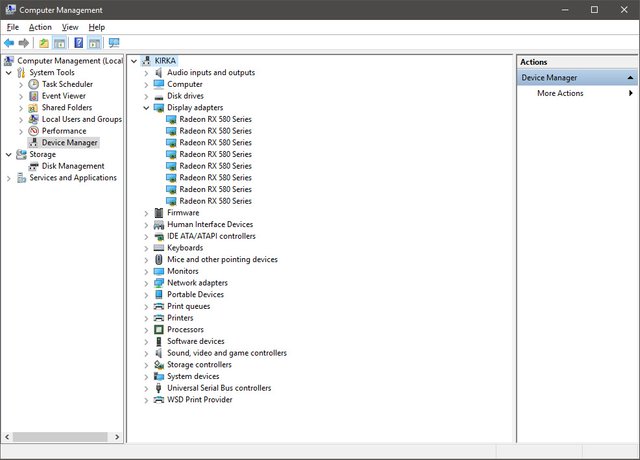 What you need to make sure is to enable 4G Decoding in the BIOS of the motherboard so that the operating system can properly detect and work with all 8 video cards for mining. The rig on the photos uses Windows 10 and is populated with 8x Asus RX 580 Strix video cards. Great solution for mining Ethereum (ETH) or ZCash (ZEC).

If you have a question or want to add something, then please leave a comment below.
---
Did you like what you have just read? Check my other posts on steemit @cryptos