Gingr Platform Review
Hello Everyone, i had the opportunity to come across a cryptocurrency project aimed at changing the way people think about the prostitution industry, and you wont believe this, but the business ideology is amazing.
---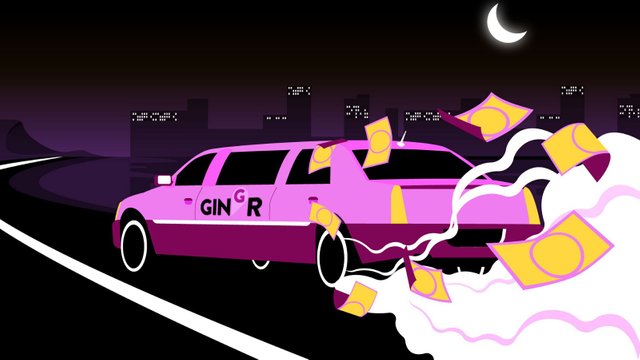 ---
You would agree with me that the entire prostitution industry is in a hay wire mode right now, with issues of illegalities, rapes and murders springing up everywhere, not to talk of the daily loss of lives and properties from the other illegal businesses that are tete-a-tete with the prostitution industry, like drug abuse, human trafficking and the likes of them.
Government of different countries have overtime sought out means to solve the raging menace which the non-functional industry has brought upon the people of the world, but all have been to no avail, such means includes setting up of task forces against prostitution chalets and brothels, vanguards that are to seek out and stop all forms of gang violence and vigilantes on the outlook to curb the activities of human traffickers who kidnap young girls and ship them off to other countries to work as prostitutes for their businesses.
One particular solution that was neglected probably because they thought it was too bold a step to take to tackle this issue seems to be the solution that would come to bring a revolutionary and lasting change to the prostitution industry. Legalizing and modernizing the prostitution industry is a grand and innovative step towards creating a new ecosystem out of the prostitution industries. Countries like Switzerland and Austria has taken the lead into creating a formalized prostitution ecosystem.
This new ecosystem would not thrive, but die off if there is no legalized business surrounding it, hence it is indeed a necessity to create a system where every prostitute can affirm with and operate from. Imagine a platform that allows for quick sex and other pleasures for everyone within the environment and the prostitutes available.
The Hurdle is Over, Meet the Gingr platform
---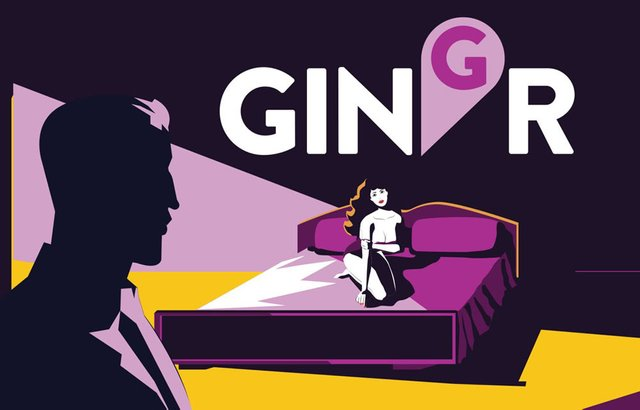 Gingr is a blockchain project that seeks to create a decentralized ecosystem for the sexual satisfaction industry and prostitution interface. By the use of smart contracts and mobile applications interface, individuals can book for prostitutes within their area and set times to meet with them.
Gingr platform is set to ensure that all the problems that have cropped up from the prostitution industry would be solved using the Gingr platform. On this platform, everyone has a say and the prostitutes who were seen as less humans can have dignity in the type of work they have chosen to do.
Features of Gingr Platform:
Transparency: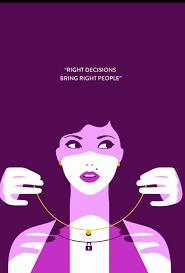 Gingr platform is built on top of the immutable blockchain technology which has been modified to suit the needs and demands of every participant in the prostitution industry, from the sex-workers, to the clients to the motels and hotels and other establishments that offers sexual satisfaction services. This platform is a compendium of innovations that seeks to reinvent the wheel in the sexual satisfaction industry. Every transaction on the platform is on the blockchain explorer and can be seen by all, hence there will be no need for transaction by trust which is always doomed for failure.
Gingr platform is one in which sex workers are free to offer pleasurable services to their clients without fear or prejudice, a system where each prostitute will be sure of getting their full pay from their clients without loosing some or bulk of their money to either the client or others.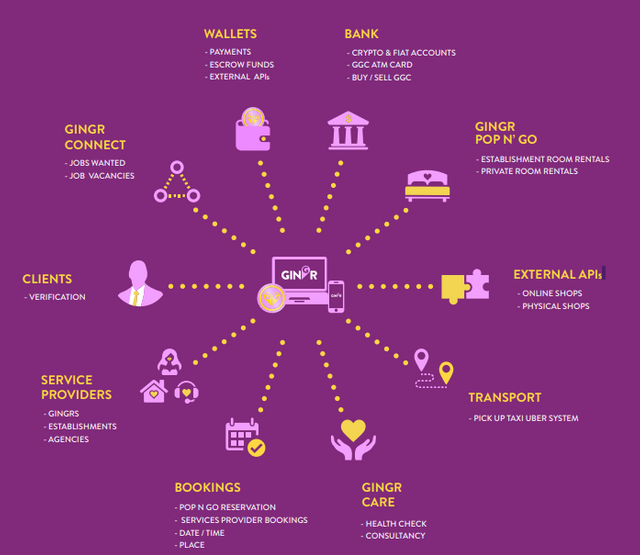 Support Ecosystem:
Gingr platform has gone at lenght to design a system whereby the sex workers would be well taken care of. BY introducing The Gingr Care. Before now, prostitutes were seen as low lives and undeserving of care and attention, but Gingr plans to incorporate them into the system and show them love and care by bringing up campaigns to ensure they are well taken care of, sensitized about their health and other required information to enable them become successful in the job which they have chosen.
Tokenized Economy: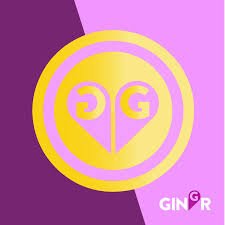 Banks and other financial institutions do not have credit facilities for prostitutes and sex workers. This is largely due to the wide belief that they are not active participants in the industry and as such do not have a well paying legitimate job, hence there are no needs for specialized credit facilities for them. Gingr seeks to not just change this, but to grant them different types of credit facilities that will create a good ROI for all participants. Now they have a wide range of investment opportunities for them and different options to choose from.
Gingr utilizes GG Coin to reward all sex workers and it is the same currency that clients pay for sexual services with. This enables every participant to become active adopters of cryptocurrency, driving the blockchain technology into global acceptance by all and sundry.
More Details from the links below:
Gingr Website
Gingr Whitepaper
Gingr Telegram
Twitter
Facebook
Bounty0x username: cryptoprotek