COINCASSO, ONE STOP SOLUTION TO CRYPTO EXCHANGE
Blockchain technology and cryptocurrencies has actually introduced a new way of transacting, imagine having to wake up in the morning and instead of going to the market with fiat, you drive off to the grocery store, make some purchases and pay with cryptocurrency, using the wallet applications on your mobile device. As superb and amazing as this analogy sounds, that is the end goal of cryptocurrency and blockchain transactions, a unique system whereby anyone and everyone can send and receive money from wherever they are in the world without any regulatory body encroachment and with lesser fees (infinitesimal to the former fees collected).
Before now, there has always only been two different types of cryptocurrency exchange, and as their name implies, one is owned, controlled and managed by a particular body, team or organization, and the other is owned and managed by everyone who is a participant in the exchange platform.
Honestly, i still believe that the difference between the two types of exchange is wrapped up in these 2 words speed and security, where as one is fast, the other is secure. Centralized exchanges are exchanges one can go to trade and immediately receive funds in their wallets a few minutes after setting orders, while decentralized exchanges takes more time for the orders to be filled, sometimes even days or weeks, but this is the most secure type of exchange.
CoinCasso Value Proposition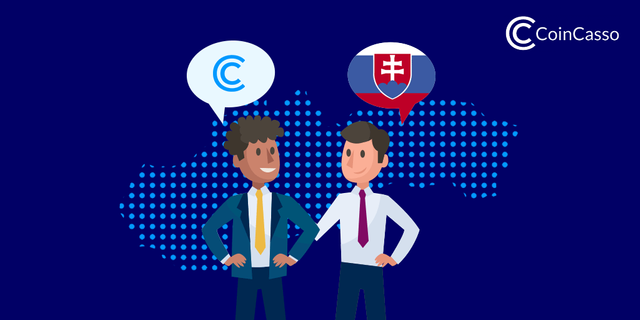 CoinCasso seeks to intertwine these two types of exchange and create a lasting solution to the issues that are accruing to cryptocurrency trading and exchange. With the rates at which centralized exchanges are being hacked, CoinCasso plans to create an exchange in which user funds are totally safe and secured with private keys while trading activities are fast and seamless just like in a centralized space.
CoinCasso's Vision is to create a system whereby the members of the platform are co-owners of the exchange and has stakes in the overall running and maintenance of the exchange. This plan would ensure that all aspects of growth and development of the exchange would be community-driven and users get to be rewarded for contributing.
About CoinCasso

CoinCasso is a multifunctional, multi-layered hybrid exchange platform offering opportunity for everyone to join the cryptocurrency space and become part of the decision-making process in everything surrounding the ecosystem.
With CoinCasso, participating in the cryptocurrency market, structural growth and governance would be seamless and decentralized, as only the community decisions would be accepted.
Features and Product-Lines: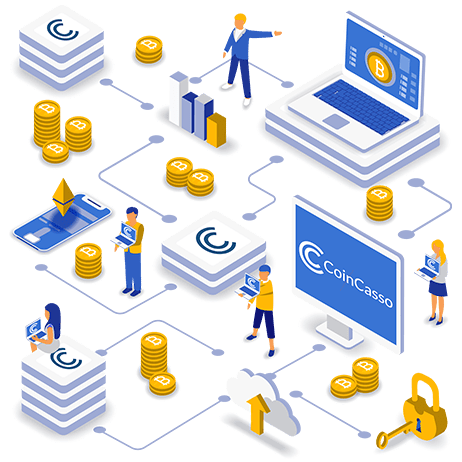 CoinCasso Cryptocurrency Project is planning to be a solution to most of the problems of the cryptosphere, to achieve this feat is not an easy process, hence the need to be as inventive and innovative as possible. CoinCasso team has a lot of features, functions and plans on their coffers and would ensure appropriate launch and usability for these features. Some of them includes:
CoinCasso Exchange 2.0:
CoinCasso Exchange will be the first of its kind, being that it would seamlessly combine the features of both centralized and decentralized exchanges, however, this exchange would allow users to earn 80% of monthly income from the exchange and give users the ability to choose the coins to be listed and those to apply for listing.
CoinCasso Pay Wallet App:
Remember the feeling of fulfilment you get when you purchase a cup of coffee and instead of paying with cash, you just swipe your phone over the counter and pay with cryptocurrency, that momentarily feeling of fulfilment, that is what CoinCasso plans to achieve. By providing wallet infrastructure where you can save your tokens, send and transfer them at anytime, and still have total control of your funds.
CoinCasso Payment Gateways and Cards Infrastructure:
CoinCasso Plans to incorporate Payment Gateways and the use of Debit cards by users to ensure fast transactions, this implement would enable quick exchange of fiat to crypto and vice versa, bringing more people into the ecosystem.
A large networks of ATMs and POSs:
CoinCasso plans to partner with relevant technologies and firms to develop and deploy specially customized ATM and POS Machines in strategic locations all over the world.
Trusted ICO/STO Provider:
CoinCasso works with the community and is poised to deliver only the best. CoinCasso team will be in chage of verifying new projects on ICO and STO sales and by the help of the community, ensure they are of good reputation.
CoinCasso Token Metrics: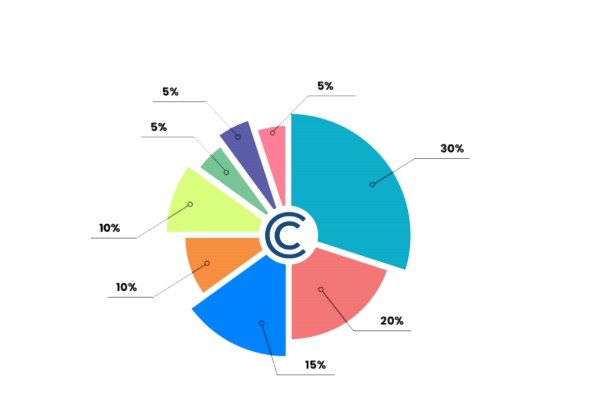 CCX and CCX Power:
CCX is the token of Value in CoinCasso platform, it is ethereum based and grants users access to all services and products of CoinCasso platform. As much as the services of CoinCasso platform are surplus, with CCX Tokens, one can effectively manage them all. There are only about 100,000,000 CCX Tokens minted, out of which 30M is reserved in a tansparent auditable wallet, while 70M is available for sale.\ to potential investors and community members.
CCX Power is CCX Tokens that has been stored in a closed wallet for sometime, granting uses unfettered access to the platform including, 80% Profit sharing, fees reduction, Voting rights and other bonuses.
More details can be found in the links below:
CoinCasso Website
CoinCasso Whitepaper
CoinCasso Facebook
CoinCasso Twitter
CoinCasso LinkedIn
Bounty0x username: cryptoprotek