👉 What's new in crypto? Check out the TOP NEWS from 08/28/2019! 📰 [CDF #39]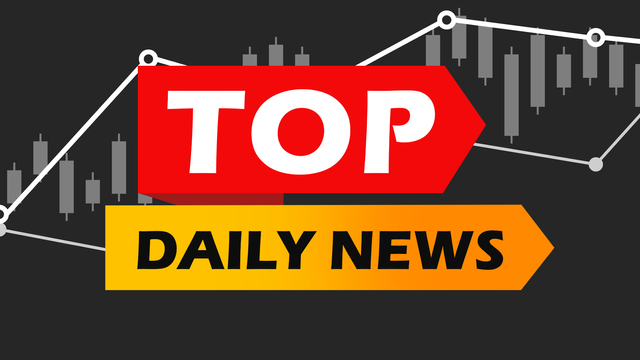 It's time for a short review of one of today's most important news from the crypto-world! 🔝
👉 Swiss regulator publishes Blockchain payment guidelines
The Swiss Financial Market Authority (FINMA) has published guidelines on regulatory requirements for Blockchain payments under the supervision of FINMA.
New guidelines for virtual asset providers, published on 26 August, apply to Blockchain service providers, including stock exchanges, portfolio providers and trading platforms.
In the preface to the guidelines, FINMA emphasises compliance with the framework for digital assets issued in June by the Intergovernmental Financial Action Task Force (FATF).
FINMA stresses that companies in the Blockchain sector cannot be exempted from nationally applicable regulatory standards such as the Anti-Money Laundering Act (AML). This is all the more important given what the regulator sees as an aggravation of risks such as money laundering and terrorist financing with regard to pseudonymous Blockchain mechanisms.
Sources I use: cointelegraph.com, coinmarketcap.com, coindesk.com, twitter.com, facebook.com, cryptonews.com, cryptoradar.org, bittrex.com
Do you have other news worth sharing?
📌 Leave a link or a comment below! 📌
Help others to stay updated! 💪
That's all for today!
Drop by tomorrow for more news from the World of Crypto! 📰
If you don't want to miss it simply click follow & stay tuned! 😉