Starting A Crypto Podcast #3: Budget, Equipment, and Services
I want to immediately stress: no links contained in this channel are referral links. I don't feel as if I'm an expert in the field of podcasting equipment, and I'd hate to profit from someone taking bad advice. This is just what we did and how we did it, so click away knowing I have no incentives if you choose. 
The Budget: $1,300
This is what we decided on. Each of us would put up $400. Why? Well if we were putting money into this project we were taking it away from crypto, so this was going to be bootstrapped. This was helped a little bit by the fact that Karim already had $1,000 worth of podcasting equipment that he could use. No, he's never actually done a podcast, he just bought the stuff to do it. 
Also $400 x 3 people = $1200, if we can't do math why should anyone care what we have to say about crypto? Well Mike bet Karim $100 he wouldn't finish the book Content Inc. by Joe Pulizzi in one week. He won that bet, and donated his $100 winnings to the budget. 
All prices are rounded. 
Microphones and Accessories ($319)
Mics: 
Ahhh microphones. Right away, Karim has us all in the bag. He has a Heil PR40 which is basically the gold standard when it comes to podcast recording. That's why he sounds so much better than us on all of the episodes. That doesn't count against the budget. So we actually ended up buying two microphones each. First we each bought this one: the Samson Go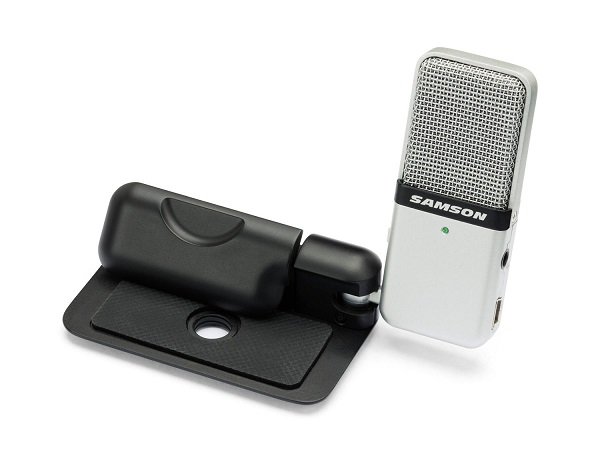 It was $29 at the time and seemed like the perfect option. I'm extremely nomadic, and this thing was about the size of the charging block for my phone. I watched a video that showed the sound quality and it seemed great. There were some issues with it, but all in all it seems like a very good option for recording on the go. 
Unfortunately (maybe fortunately?) I'm the ultimate consumer. I'm constantly refreshing Slickdeals.net for the best deals on the web, and I came across a Blue Yeti Deal. This microphone was $117 on Amazon normally, and was being sold for $80 plus it had the code to a video game worth $35. I grabbed it and sold the code on E-bay for a net profit of $32, so this one only counted at $48 against the budget. Michael originally said it was a dumb idea, but saw mine in action and then bought his at full retail price. We could have saved some money here, but we didn't.  
In the end we probably made a couple of mistakes here. As I'm learning more, it looks like we should have grabbed a microphone with an SLR input so that it could scale up with us. The Yeti has amazing sound and is super easy to use, but we'll see if this ends up costing us more down the line. We also probably didn't need the Samson Go's, at least not yet. 
Accessories:
We honestly didn't do much in the way of shopping around for this stuff. After recording our first episode we realized we needed to have pop filters and/or windscreens, so we bought some. Our P's sounded really bad and it wasn't anything we had experience with. We bought one windscreen each that was specifically for covering the Yetis ($6) and one cheap o universal pop filter each ($7) . 
Again Karim already had all of this stuff and it was way more expensive that ours so that's why we only were grabbing 2. 
To go with that, I was the only one that grabbed a boom arm so far. It was this one right here ($13). They literally couldn't even spell Newer right, and I think they photoshopped Jennifer Lawrence onto the box. I'm not kidding - picture for the lazy. 

Oh also it doesn't come with the shock mount in the picture. 
Finally, we each bought a CryptoBasic branded shirt (This link is kind of a referral link I guess? I profit nothing from the sale but it's our logo) from an Amazon merch account I had setup years ago and never used. We set it to $0 profit and with the premium shirt it comes out to $19 each. Where did we get that branding? Well that's in the services section! 
Remaining Budget: $1,081
Services
Logo/Branding ($350)
Services were going to be tough. We didn't (and still don't) know how to do anything podcast related, marketing related, or anything like that. We had to decide what a group of 3 smart people could learn to do for themselves, and what was worth spending money on. As mentioned above, the first thing we decided to actually buy was a logo. 
We had a VERY long discussion bout whether to shell out some money for a logo or branding. We'd be spending so much money on something that seemed trivial. In the end, we decided that we wanted to make this podcast look like something we could be proud of, as well as sound like something we could be proud of.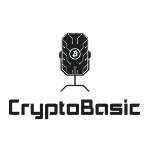 That was the logo that we eventually settled on. We found an extremely responsive designer, and he spent way more time with us than we paid for. He designed that logo from scratch, it wasn't a cut/paste job. It factored in the things that we needed, and he also was able to change it very quickly based on feedback. We got an entire branding suite with it, including an animated logo that is really cool, and it cost $350 total. This may have been an extravagant expenditure, but we were all happy with it in the end. 
Well none of us had ever really done much with web design. We knew from experience that designing a reasonable website took some capital, and we didn't have that. I didn't have the time to learn something as advanced as WordPress (though I do realize that WordPress isn't advanced if you actually know anything, to me the learning curve seemed steep). I setup shop on Squarespace.com which cost us $144 for the year and included the domain purchase. I built what I could as quickly and as functioning as I could, and honestly I recommend this service pretty highly. I have yet to run into something I wanted to do that I couldn't do. 
Honestly we picked this one because this is what "everyone" uses. We're currently checking with other options. We waned to use tryca.st but unfortunately Karim's house uses third world internet and it was impossible to create our content that way. You might notice in a couple of our earliest episodes that his mic (the best of the 3 by far) has some sound quality issues and it was totally because of his latency on his network at home. We each have to record locally and tell a knock knock joke to sync up the tracks later. 
Services we've decided to do ourselves for now: 
Website design and maintenance. 
Editing. 
Advertising
Further Design
Social Media
Services we've decided against using at the moment: 
Soundcloud: They require a paid membership to upload any reasonable amount of content and don't really provide much in the way of a listener gateway as far as I can tell. 
Zencastr/tryca.st: These cost monthly, so until we start having guests regularly we won't be using them.
Youtube: We've decided NOT to rip our audio to Youtube, it's frowned upon. We will hopefully have some video content in the future. 
Premium Editing: We've decided to stick with Audacity until it no longer fits our needs. 
Remaining budget: $557 with $30 recurring monthly expense. 
In the future, we're going to start putting small amounts into advertising and see if that gets us any extra audience. Again, we are basically just floundering around on the sand because none of us knows how to do any of this - feel free to comment some advice!