THE ULTIMATE CRYPTO GAMERS GIVEAWAY CONTEST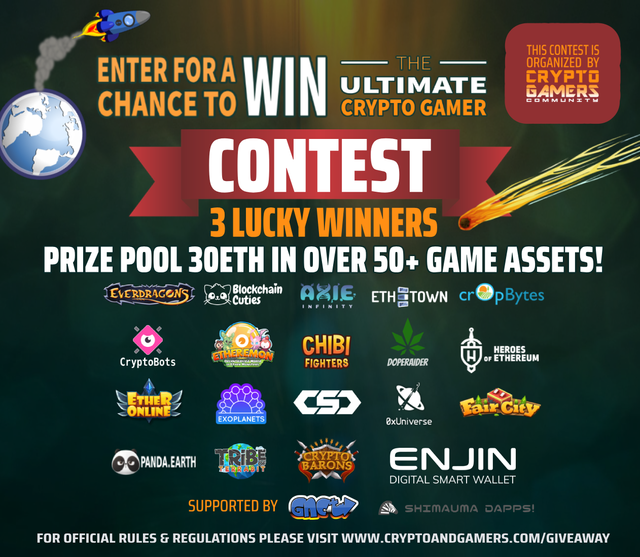 CRYPTO GAMERS COMMUNITY
Features daily content from the blockchain games technology:
News I Blog I Contests I Game List I Crypto Gamers League I Top Games I Game Of The Week I Video Reviews I Conferences I Games Marketing I Giveaway Contests.
JOIN OUR COMMUNITY:
Website: https://www.cryptoandgamers.com
Twitter: https://twitter.com/Cryptoandgamers
Telegram: https://t.me/BlockchainGamesCommunity
Discord: https://discord.gg/xDqC4pU
A community giveaway contest organized by Max Hatchwell or aka (CyproHulk ) on Telegram, Our founder, and workaholic CEO.
So as for today 10th of July 2018, The Crypto Games industry is getting a lot of attention in the gaming world with many games/platforms joining it daily it becomes very hard to track.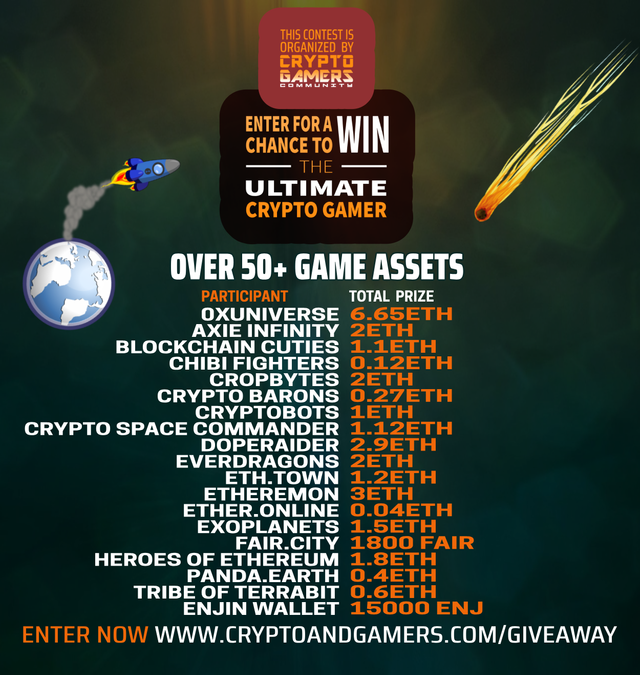 Hulk had an idea of combining as many games as possible and create the ULTIMATE CRYPTO GAMERS GIVEAWAY CONTEST.
More than 18 games are participating and will reward the 3 lucky winners of the contest with over 50+ game assets worth l estimated 30ETH. This will give them an option to start playing directly with a headstart.
As I said, every day you can find a new game or game platform integrating blockchain with the gamers industry, If you pop on the game-list website page of Crypto gamers community you will be able to find over the top 40+ crypto games available out of a big list, in which a lot of them are dead projects but that's another full article for another day, Soon :)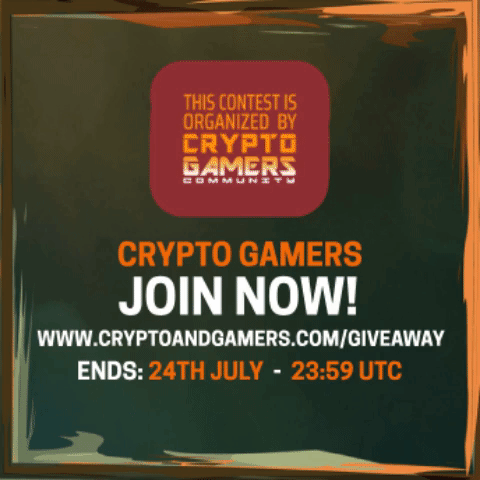 ULTIMATE CRYPTO GAMERS GIVEAWAY CONTEST
ENTER THE CONTEST - https://www.cryptoandgamers.com/giveaway
Please read CONTEST RULES before entering the contest.
Written by John Satoahi
Co-Founder & Blogger
Crypto gamers community.