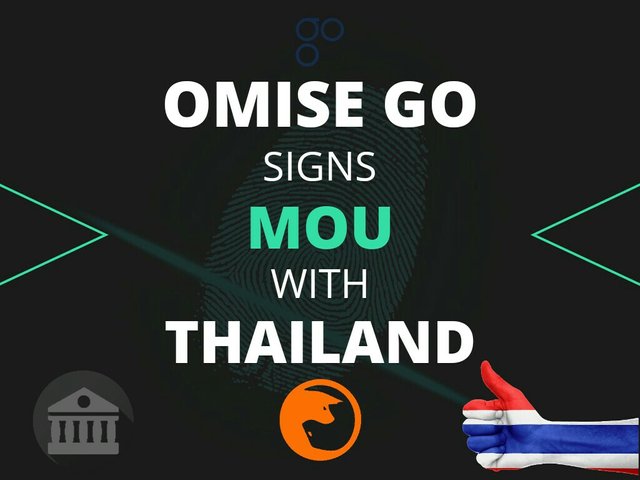 My oh My!
It seems like more and more
blockchain
use cases are popping up and the latest news on a project I really love, OmiseGo, has shook the crypto space and has embarked on a remarkable initiative with none other than the Thai government.
The Ethereum-based firm has officially signed a Memorandum of Understanding (MoU) with the EDTA (Electronic Transactions Development Agency)
WHO?
The EDTA is basically a branch of Thailand's Ministry of Digital Economy and Society. And they have a vision of a "National Digital ID Platform."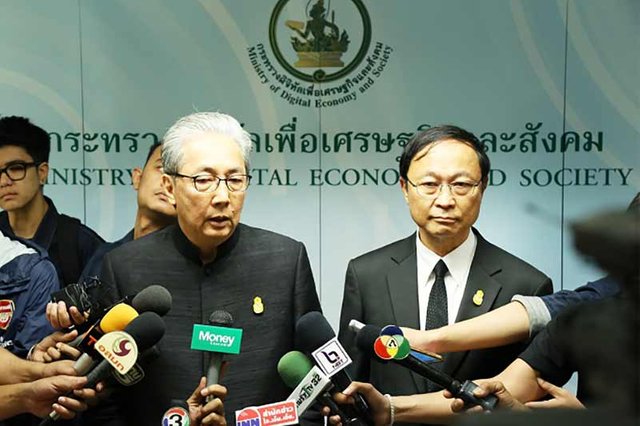 Basically this system will give service providers online the ability to standardise their methods of customer or user authentication through the use of digital identifications so that there is a wider access to other services on a remote level.
It is said to be able to identify corporations and individual and can be used by both private and public entities.
The digital ID can be integrated in areas such as online government agency accounts, online bank accounts, and e-wallet accounts.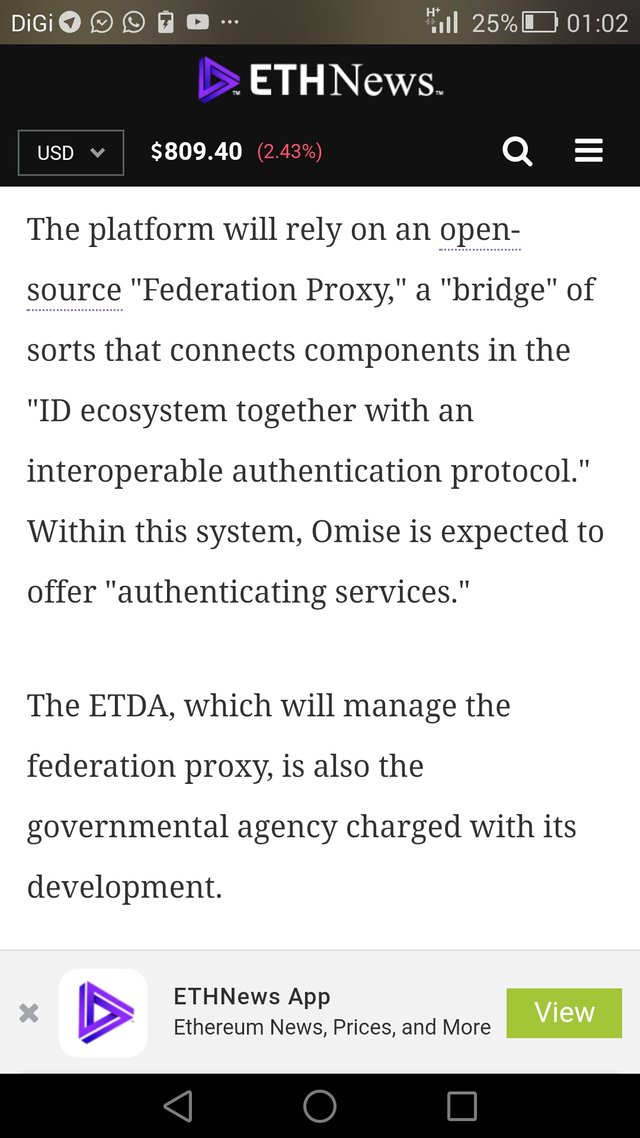 Source: ETHNEWS
Currently they are in the initial phase and the members involved include numerous government agencies and financial institutions such as:
-Thailand's Revenue Department
-Student Loan Fund
-Thailand Securities Depository Company LTD
-Thai Bankers' Association
-Association of Thai Securities Companies
-Thai Life Assurance Association
-Thai General Insurance Association
-National Credit Bureau
This is indeed an extremely staggering list of official entities in Thailand working on the project with Omise. The EDTA expects even more partners to join in on the project in the future
Here are some latest tweets by the CEO of Omise.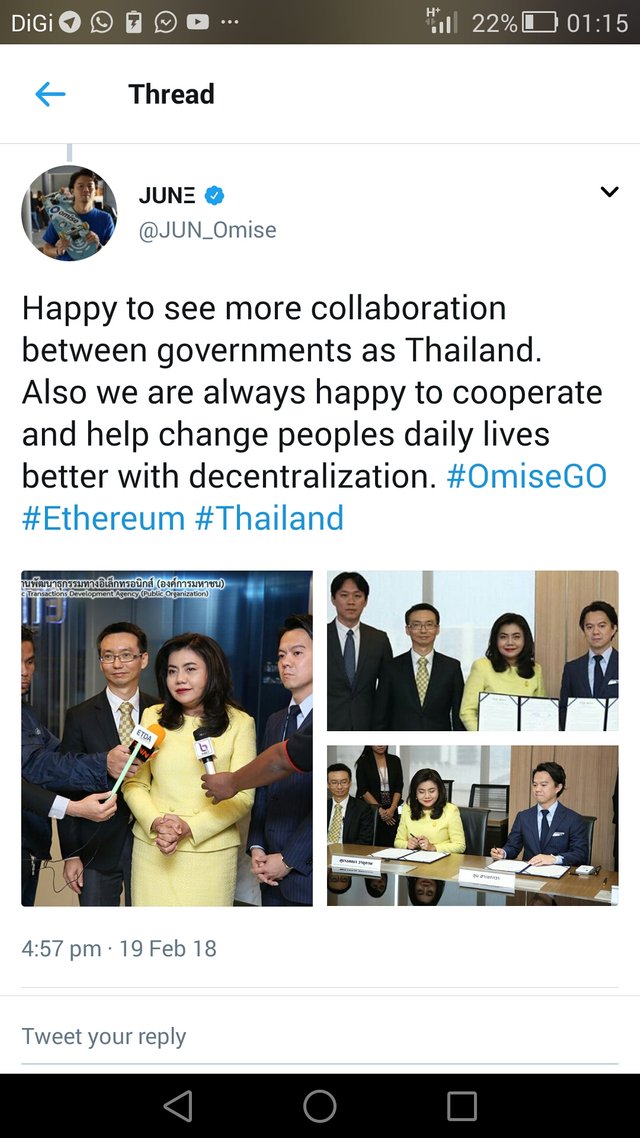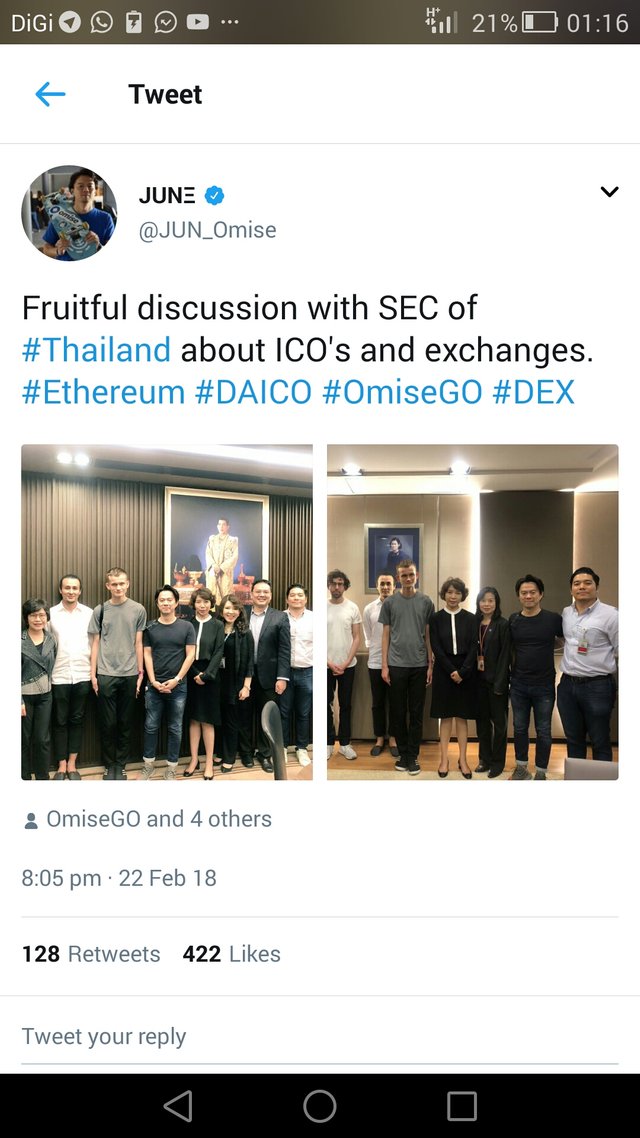 I'm proud of these guys, the blockchain revolution is real and this is just another step forward.
It's been a busy week with work and completing my final year project with Chinese new year, can't wait to get another video up! Anyways, What do you guys think about the national ID initiative? Comment below!

Check us out at our:
Website: http://cryptohype.tech/
Facebook: https://www.facebook.com/thecrypto.hype/
Twitter: https://twitter.com/thecryptohype
Youtube: https://goo.gl/SZEd3R
Steemit: https://steemit.com/@crypto.hype