NASH - Giveaway - Win 100.000$ in BTC or 46.000 Nash (NEX)
Hey Crypto-fans :)
---
Nash (formerly Neo on Exchange / NEX) is giving away a great ref price pool until 17 June 2019, 18:00 UTC!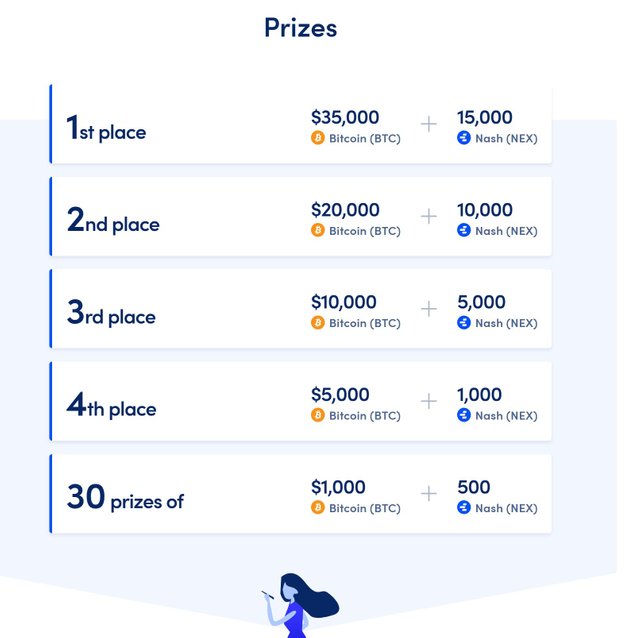 Just sign up (my personal Reflink is: https://nash.io/referrals?code=4iezuM) and activate your account later with a 25$ account balance.
I´m not calculating me any chances to win there a price but maybe some of you influencers with a high number of followers can do it!
---
I´m holding NEX/Nash since the ICO last year (2018). The DEX beta is finally going to be live at the end of 31th of March! (accounced at Neo DevCon 2019)
Nash is a STO (Europe's first digital security Token!), which is giving you a dividend (through staking the coin) on the exchange and will support users from the United States right from its launch date.
I guess the full licensing is a huge advantage compared to Binance. On the other hand Binance has the users and trading volume until now.
At the moment you can buy Nash at Tokok.
It already went up to 3$/NEX (ICO price was 1$).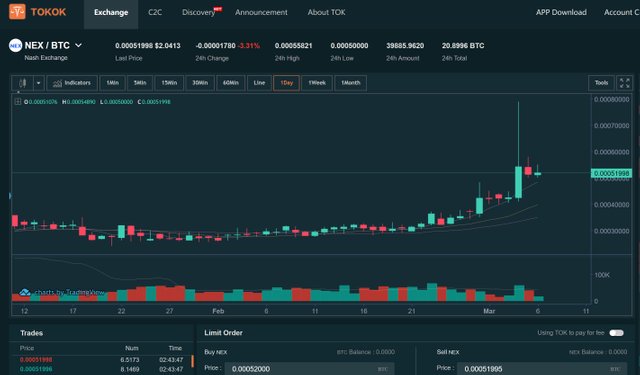 ---
Here is a way to calculate your staking profits.
---
Really looking forward to their launch and future plans.
---
greetings
yours ~Criticalmass~