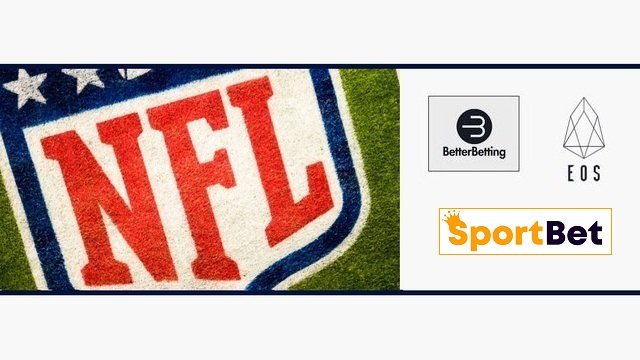 ---
I continue to keep my eye on crypto betting options and EOS continues to evolve in this regard with Sportbet and betterbetting both being valid options who at times offer the best odds on the market.
---
---
I went 1W-1L last week with the slightly bigger bet losing so I made a little loss. 1 bet for this week were odds again were the highest on the market currently.
---
Sunday NFL Bet
4.000 EOS on Arizona Cardinals +7.5 @ 2.008
(betr.bet)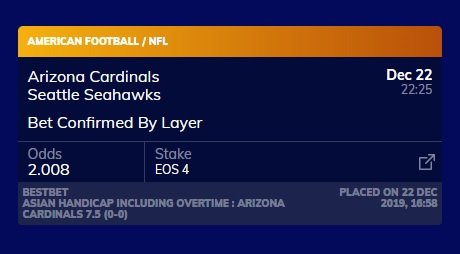 ---
I plan on making a complete step-by-step guide on how to create an EOS account and use it to place bets during the winter break.
---
Previous Bets
4.000 EOS on Minnesota Vikings -2 @ 2.020 WON +4.080 EOS
5.000 EOS on Chicago Bears +3.5 @ 2.008 LOST -5.000 EOS
3.000 EOS on Buffalo Bills -2.5 @ 2.008 LOST - 3.000 EOS
3.000 EOS on LA Rams -13.5 @ 2.090 WON + 3.270 EOS
3.3910 EOS on Buffalo Bills -17 @ 1.962 LOST -3.391 EOS
9.1491 EOS on San Fransisco 49ers +4 @ 1.919 WON +8.408 EOS
Season Record
3W-3L-0P | 27.5401 EOS Staked | +4.367 EOS Profit | +15.86% ROI