Tezos' big day as crypto treads water while Mt.Gox wallet fears resurface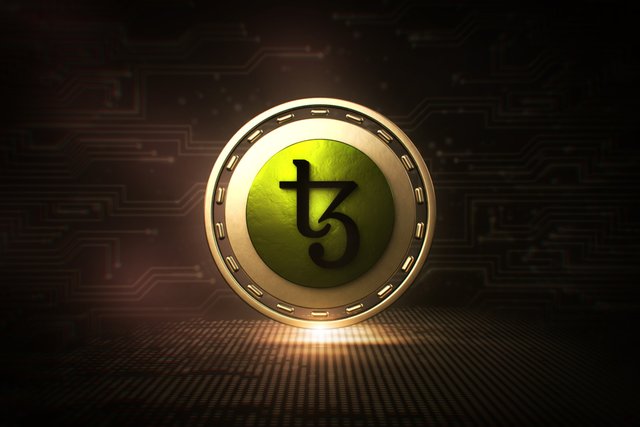 Bitcoin and the wider market is treading water this morning, which has got to be better than nursing more loses.
BTC is at $6,448 and Tezos (XTZ), whose mainnet launches today, is unchanged at $1.58. Crypto market cap stands at $202.5 billion and BTC dominance at 55.3%. Bitcoin trading 24-hour volume is low, even by recent standards, at just $3.3 billion.

Europe to wait on crypto rules
EU finance ministers met in Vienna on Saturday and decided to wait on reports from the bloc's financial authorities and others before deciding how to proceed. They also that crypto does not represent a threat to the financial system, so the pace of progress with a regulatory framework is slow.
That's probably music to the ears of the Maltese government. It has been fostering the country as a hub for crypto, although as Bloomberg noted in a major report on the island's economy and burgeoning financial sector, lack of transparency in its governance, both corporate and public, is an issue that is rising up the agenda for Europe.

Mt.Gox fears return
There is more fretting today about the Mt.Gox bankruptcy trustee, Nobuaki Kobayashi, asking creditors to file their claims before 22 October. Market participants fear a big dump of coins could be coming down the line as a result.
That story is being linked again to the mystery wallet with BTC valued at around $800 million. It's an old story we have already covered but we'll be keeping an eye out for developments.
The latest evidence of the success of the Maltese government in attracting crypto companies comes in the tie up between crypto exchange Binance and the Malta Stock Exchange to set up a digital asset marketplace.

Zimbabwe finance minister loves crypto
In Zimbabwe the new finance minister, Mthuli Ncube, is a fan of crypto, which probably won't go down very well with the central bank. "One can pay for travel using bitcoin in Switzerland. So, if these countries can see value in this and where it's headed, we should also pay attention," Ncube said.
He sees crypto as a way of solving Zimbabwe's cash crisis which saw the dollarization of the currency and strict limits on dollar withdrawals.

Tezos's big day
Those of you more interested in fundamentals than where the price of a coin might be today, will be closely following the launch of the Tezos mainnet.
The $1 billion project has been plagued by controversy, but that has subsided after validators were opened up to third parties in June, a new head of Foundation was appointed and PwC were appointed as auditors. Tezos is 30% higher on the week making it the third best performer among top alts this week.

Biggest risers among top 100 crypto by market cap over 7 days, as at 17 September 11:57 GMT
| Name | Symbol | Price $ | % ch 7d |
| --- | --- | --- | --- |
| Aurora | AOA | 0.033 | 158.92 |
| MOAC | MOAC | 1.915 | 45.07 |
| Tezos | XTZ | 1.567 | 29.93 |
| Maker | MKR | 414.133 | 22.42 |
| Nano | NANO | 2.438 | 22.21 |
| Ark | ARK | 0.740 | 18.16 |
| Dragonchain | DRGN | 0.235 | 18.15 |
| Bancor | BNT | 1.421 | 16.80 |
| BitShares | BTS | 0.117 | 16.72 |
| Decentraland | MANA | 0.073 | 15.32 |
| Nexus | NXS | 0.951 | 13.66 |
| FunFair | FUN | 0.016 | 12.54 |
| Ardor | ARDR | 0.108 | 12.35 |
| Chainlink | LINK | 0.279 | 12.12 |
| Ethereum | ETH | 219.726 | 11.84 |
| MaidSafeCoin | MAID | 0.247 | 10.70 |
| Monero | XMR | 118.352 | 10.63 |
| ReddCoin | RDD | 0.004 | 9.65 |
| Dropil | DROP | 0.004 | 9.61 |
| Bitcoin Gold | BTG | 21.095 | 8.78 |
| RChain | RHOC | 0.263 | 8.41 |
| TenX | PAY | 0.666 | 8.21 |
| Stellar | XLM | 0.208 | 8.16 |
| Elastos | ELA | 8.155 | 8.11 |
| Aeternity | AE | 0.977 | 7.61 |
| DigiByte | DGB | 0.025 | 7.04 |
| EOS | EOS | 5.374 | 6.71 |
| Verge | XVG | 0.014 | 6.66 |
| Wanchain | WAN | 0.978 | 6.28 |
| Power Ledger | POWR | 0.157 | 6.11 |
| Huobi Token | HT | 1.741 | 5.27 |
| Basic Attention Token | BAT | 0.161 | 4.50 |
| Binance Coin | BNB | 9.915 | 3.79 |
| IOST | IOST | 0.012 | 3.73 |
| Aion | AION | 0.447 | 3.44 |
| Decred | DCR | 37.392 | 3.24 |
| Lisk | LSK | 3.760 | 3.16 |
| Litecoin | LTC | 56.172 | 2.97 |
| Bytom | BTM | 0.171 | 2.96 |
| Metaverse ETP | ETP | 3.182 | 2.77 |
| XRP | XRP | 0.281 | 2.75 |
| Bitcoin | BTC | 6487.837 | 2.54 |
| Kyber Network | KNC | 0.395 | 2.48 |
| Golem | GNT | 0.136 | 1.92 |
| Waves | WAVES | 2.229 | 1.87 |
| TRON | TRX | 0.020 | 1.29 |
| Cryptonex | CNX | 2.064 | 1.28 |
| Siacoin | SC | 0.005 | 1.12 |
| Horizen | ZEN | 15.995 | 0.62 |
| Theta Token | THETA | 0.086 | 0.61 |
| Stratis | STRAT | 1.428 | 0.57 |
| IOTA | MIOTA | 0.575 | 0.54 |
| ICON | ICX | 0.635 | 0.33 |
| Waltonchain | WTC | 3.465 | 0.33 |
| Status | SNT | 0.034 | 0.28 |
| Nxt | NXT | 0.065 | 0.28 |
| Dogecoin | DOGE | 0.006 | 0.07 |
| Tether | USDT | 1.002 | -0.08 |
| TrueUSD | TUSD | 1.003 | -0.08 |
| QASH | QASH | 0.210 | -0.50 |
| Dai | DAI | 1.002 | -0.67 |
| Komodo | KMD | 1.071 | -0.81 |
| Bitcoin Private | BTCP | 3.016 | -0.87 |
| Ethereum Classic | ETC | 11.118 | -0.98 |
| 0x | ZRX | 0.564 | -1.31 |
| aelf | ELF | 0.336 | -1.90 |
| Zcash | ZEC | 116.830 | -2.14 |
| Loopring | LRC | 0.091 | -2.53 |
| Ontology | ONT | 1.813 | -2.80 |
| MCO | MCO | 4.255 | -2.98 |
| OmiseGO | OMG | 3.363 | -3.06 |
| Qtum | QTUM | 3.414 | -3.14 |
| Dash | DASH | 195.961 | -3.30 |
| PIVX | PIVX | 0.928 | -3.42 |
| MonaCoin | MONA | 0.988 | -3.45 |
| Zilliqa | ZIL | 0.034 | -3.47 |
| Dentacoin | DCN | 0.000 | -3.48 |
| Mithril | MITH | 0.271 | -3.68 |
| CyberMiles | CMT | 0.082 | -3.70 |
| Bytecoin | BCN | 0.002 | -3.92 |
| Steem | STEEM | 0.747 | -4.18 |
| VeChain | VET | 0.014 | -4.20 |
| NEO | NEO | 17.834 | -4.26 |
| DigixDAO | DGD | 36.235 | -4.76 |
| Pundi X | NPXS | 0.001 | -5.43 |
| Augur | REP | 13.652 | -5.46 |
| GXChain | GXS | 1.053 | -5.87 |
| KuCoin Shares | KCS | 1.107 | -6.14 |
| WAX | WAX | 0.061 | -6.28 |
| Populous | PPT | 3.427 | -6.38 |
| Bitcoin Cash | BCH | 447.028 | -6.58 |
| NEM | XEM | 0.091 | -6.81 |
| Nebulas | NAS | 1.377 | -7.35 |
| ZCoin | XZC | 9.501 | -7.65 |
| Bitcoin Diamond | BCD | 1.870 | -7.81 |
| Cardano | ADA | 0.069 | -8.61 |
| Holo | HOT | 0.001 | -12.29 |
| Hshare | HSR | 2.160 | -12.32 |
| Gas | GAS | 5.224 | -13.96 |
| Mixin | XIN | 142.303 | -16.13 |
---
Posted from Coinintelnews.com with SteemPress : https://coinintelnews.com/tezos-mainnet-launch-mtgox-fear/
---